The fierce rivalry between Ronda Rousey and Charlotte Flair has been one of the most intriguing rivalries the WWE Universe has seen in months. The two established women have attained a lot in their career and the history between the two women makes their rivalry as enraging as it can.
Charlotte Flair has been unleashing huge attacks on her WrestleMania challenger for the past weeks. The Queen has brutalized the Baddest Women on the Planet and has already got the former Raw Women's Champion feeling less than 100% ahead of the 38th edition of the Grandest Stage of them All.
Now, Charlotte Flair has hinted that she would be continuing her brutal attacks on the Baddest Women on the Planet and could be taking Rousey down ahead of WrestleMania 38. The attack would not only let Flair get a place in Rousey's head, but will also lead to Flair getting the upper hand for her match at the Showcase of Immortals.
What happened when the last time Charlotte Flair attacked Ronda Rousey?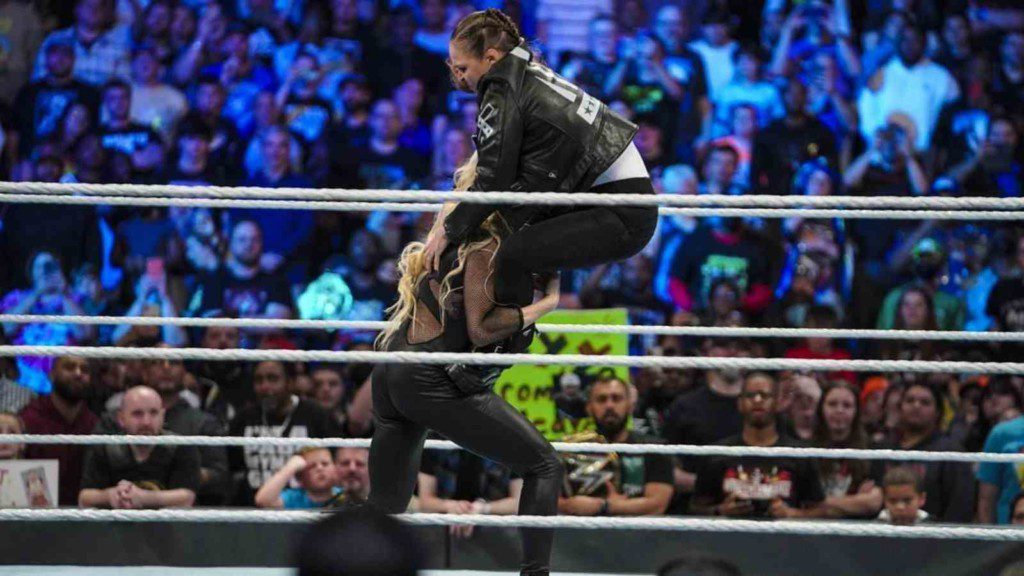 Charlotte Flair unleashed a brutal attack on her WrestleMania 38 challenger Ronda Rousey for the second time in a row. The SmackDown Women's Champion took the Baddest Women on the planet down once again on the recent episode of Smackdown and send a statement by making Ronda Rousey tap out.
The first attack on the Baddest Women on the Planet came on Friday Night SmackDown a couple of weeks ago when Charlotte Flair went on to unleash an impromptu attack which ended up with Ronda Rousey lying unconscious on a car and Flair trying to make the challenger tap out and send a statement to Ronda Rousey before WrestleMania 38.
But after Rousey refused to tap out, Charlotte Flair again attacked her this week on Friday Night SmackDown trying to make her WrestleMania challenger tap out to the arm bar but couldn't make her tap out. This led to a frustrated champion driving Rousey through the announce table and standing tall over the Baddest Women on the Planet to end the weekly show.
ALSO READ: "The next thing I know I'm just flying through the air"; Austin Theory reacts to Brock Lesnar delivering him an F-5 from the top of the pod