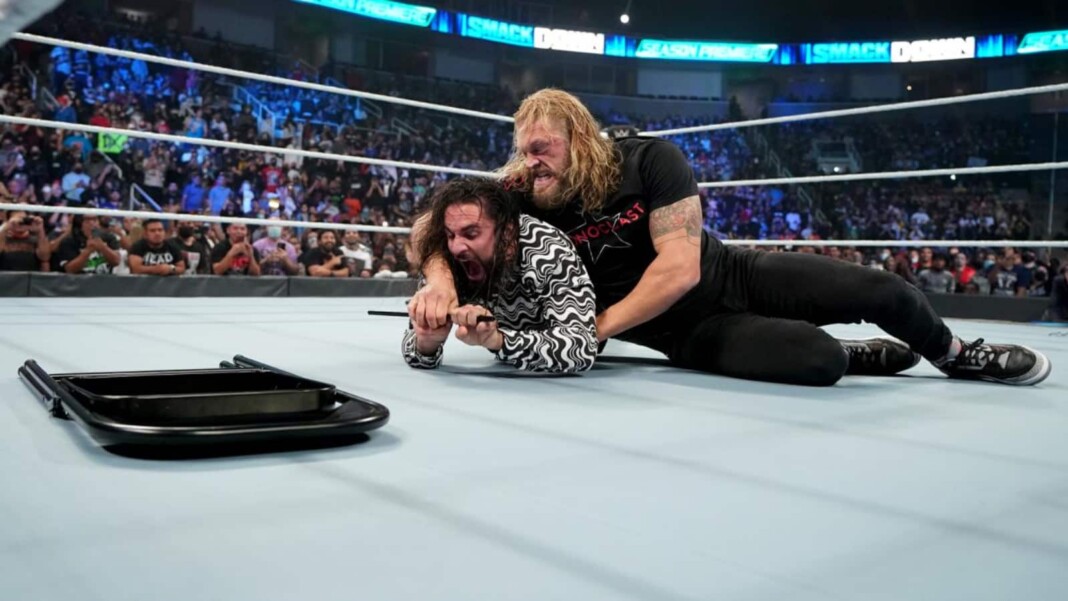 WWE Crown Jewel 2021 makes its way back to the WWE calendar after missing out last year. While several matches are going to have Championships on the line, others have interesting stipulations added to them. One such stipulation match is the one between "Smackdown Savior" Seth Rollins and "Rated-R Superstar" Edge.
Two of the biggest Heels in the company will be colliding at WWE Crown Jewel 2021 inside Hell in a Cell. This is going to be the final match in the trilogy of this rivalry. Currently both, Seth Rollins and Edge, have one win each and the match in Saudi Arabia is expected to put a decisive end to this really long feud.
The feud kicked off between the two Superstars at WWE Money in the Bank, when Rollins interrupted the Universal Championship match between Roman Reigns and Edge. Rollins reasoned that Superstars like him had to earn every single thing, where as Superstars like Edge got things handed to them whenever they wanted.
This led to a blockbuster match at WWE Summerslam. After a long brutal bout, Edge picked up a decisive win over Rollins. It seemed like the feud had concluded, but weeks later Rollins called out Edge once again. This led to their second match at WWE Super Smackdown which aired from Madison Square Garden. This time Rollins' stomps ensured that Edge had to be carried out of the arena on a stretcher.  
Edge and Seth Rollins will move to newer feuds after WWE Crown Jewel 2021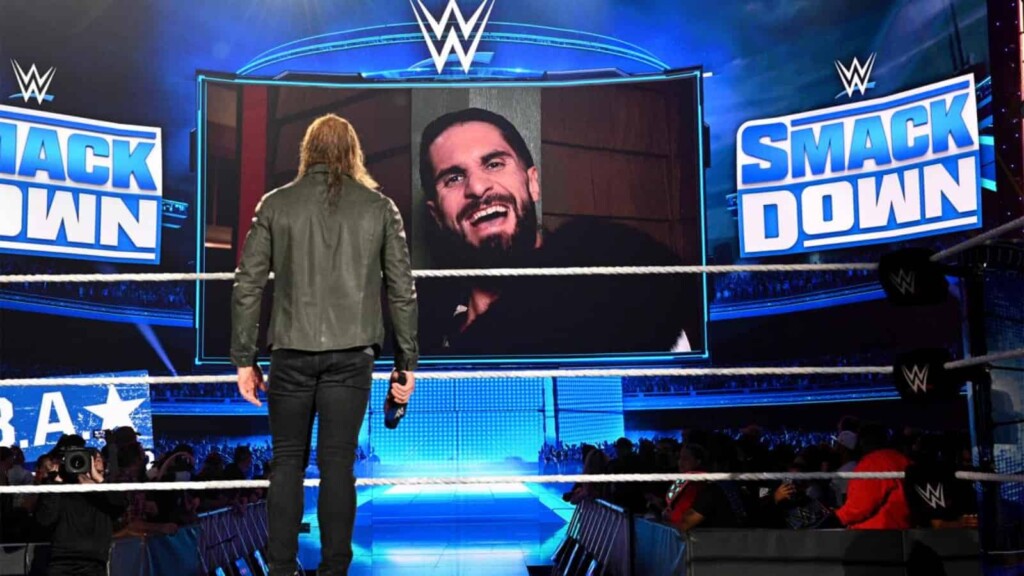 Initially, it seemed like Edge will be out of action for several weeks, after the assault at MSG. He returned and attacked Rollins. After a series of attacks on each other Edge finally challenged Rollins for a match inside the Hell in a Cell at WWE Crown Jewel 2021.
Both the Superstars were initially on Smackdown, but were drafted to Raw on WWE Draft 2021. The draft will be coming into effect after the Saudi Arabia event. Once they return from there, we can see Rollins and Edge kick off a new feud. It will be a fresh change for the fans, since this rivalry has gone on for really long.
Also Read: WWE Crown Jewel 2021: Brock Lesnar challenges Roman Reigns in one of the biggest matches of the year