WWE Day 1 was officially announced as the first WWE pay-per-view of 2022. The event is announced to be aired live from Atlanta, Georgia. With a simple name, WWE Day 1, the pay-per-view will be an event of many firsts. Interestingly, it will be airing on 1st January, 2022 itself.
In addition to being the first WWE PPV of the year, it will also be the first event of the year. This is a newly added PPV to the calendar and in fact it is also the first time since 2015 that a WWE mega event will be airing from Atlanta. The tickets for the event went for sale well in advance in August.
Several Superstars have already been announced to be performing at the event. Roman Reigns, Rey Mysterio, Finn Balor, Charlotte Flair, Sasha Banks and Bianca Belair are all scheduled to perform at the event. But it is quite early to determine the card considering that the event is still over 3 months away.
With the addition of WWE Day 1 to the calendar, the entire calendar will be shaken up once again. It is quite unlikely that the company will schedule two PPVs in the same month and this would lead to one of the Top 4 PPVs – Royal Rumble to be shifted to February. A dominos effect will ultimately push each of the events.
Even in 2021, the company had shaken up the card significantly – but that was majorly due to the Covid-19 restrictions. WWE Money in the Bank was held earlier and Summerslam was pushed to a later date. But this was due to WWE's plan of making the "Biggest Party of the Summer" into the biggest WWE PPV of 2021.
WWE Day 1 could have a new tentpole event on the cards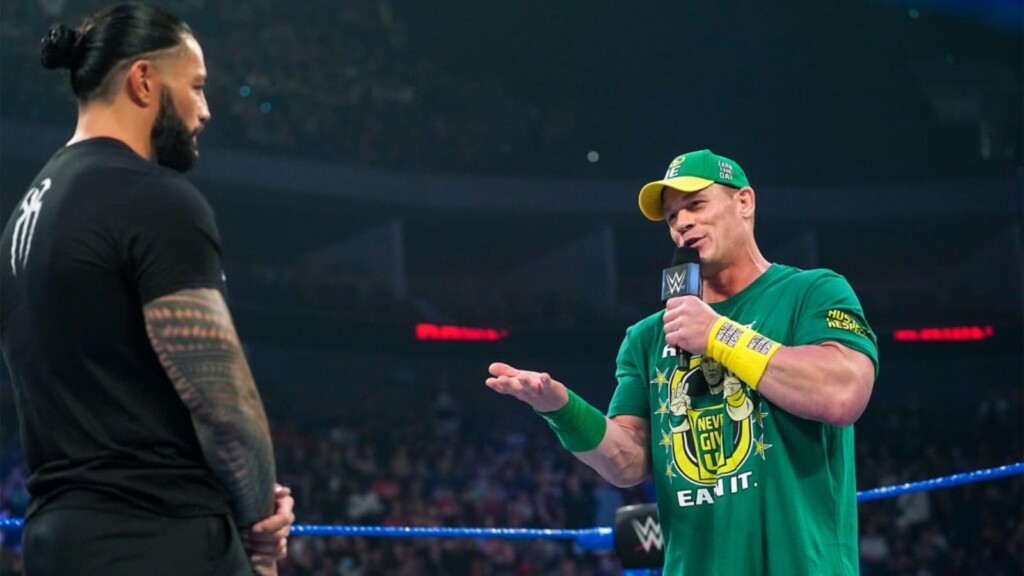 WWE has started a new trend of delivering massive surprises at every event. While Money in the Bank saw the return of John Cena, Summerslam marked the surprise return of Becky Lynch and Brock Lesnar. The matches too are nothing short of marquee irrespective of the event.
While this is majorly due to fighting off the competition – the fans are definitely benefitting from this. Now considering WWE Day 1 is going to be a brand new PPV, the company will need to have more than a few surprise, blockbuster feud pay-offs and brutal bouts that ensures that the fans eagerly wait for the event again!
Also Read: Alexa Bliss trolls Raw Women's Champion Charlotte Flair