WWE Day 1 marks the introduction of a new pay-per-view from the company in a long time. The fans will get to witness their favorite WWE Superstars in action on the first day of the year itself. Airing on the first day of the year, it will also be the first time since 2015 that a WWE mega event will be airing from Atlanta, Georgia.
The PPV also continues the recent experiment of airing PPVs on a Saturday. WWE last tried this with Summerslam 2021 and it went on to become the biggest event of the year. While WWE Day 1 might not achieve the feat of being the biggest event of 2022, it can definitely provide the company with a blockbuster start to the year.
With the addition of Day 1, two PPVs are going to take place in the month of January, with Royal Rumble taking its usual last week of January spot. Consequently, no WWE PPV is scheduled to take place in the month of December, making Survivor Series the final PPV of 2021. The build up to WWE Day 1 has officially begun, with the first match being announced.  
On the latest episode of WWE Raw, it was announced that Seth Rollins – who is the No.1 Contender for the WWE Championship will get his shot at the title at Day 1. This would essentially be Big E's first major feud on the Red brand since becoming the WWE Champion. Rollins is being built as a Superstar who is ready to go at any lengths to win the title and could pose a serious threat to E's first reign.
Kevin Owens earned a spot on the WWE Day 1 card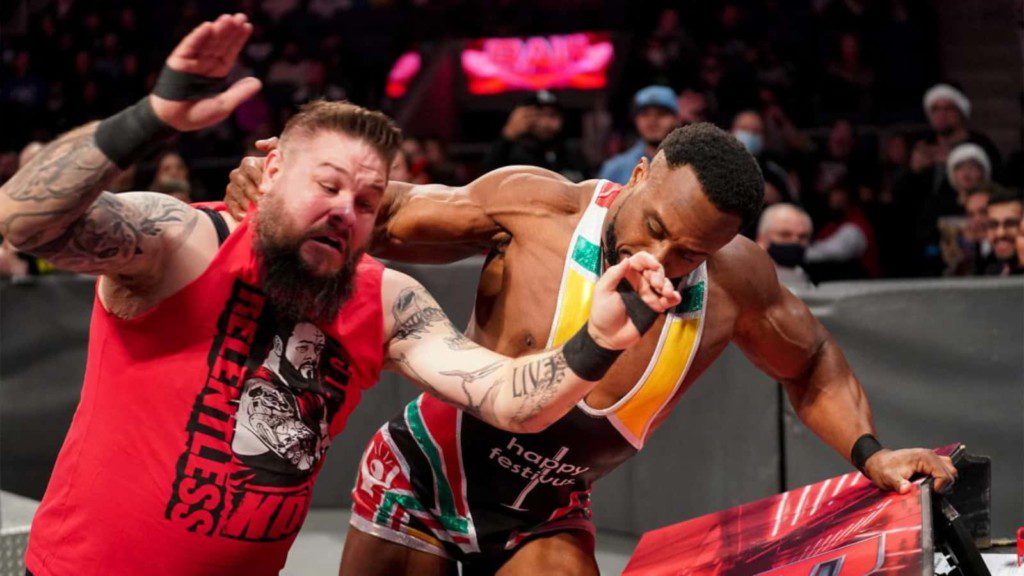 In the main event of Raw, Kevin Owens collided against WWE Champion Big E. While it was a non-title match, it had the stipulation that if Owens won he would be added to the WWE Championship match. During the match, Rollins was present at the ringside for commentary.
Throughout the course of the match, tensions ran high between the Prizefighter and the Monday Night Messiah. As Owens came close to securing a win, Rollins ran in and attacked Owens. That didn't affect the outcome of the match, as Owens won disqualification – earning himself a shot at the title at WWE Day 1.
Also Read: Seth Rollins calls out a WWE Hall of Famer