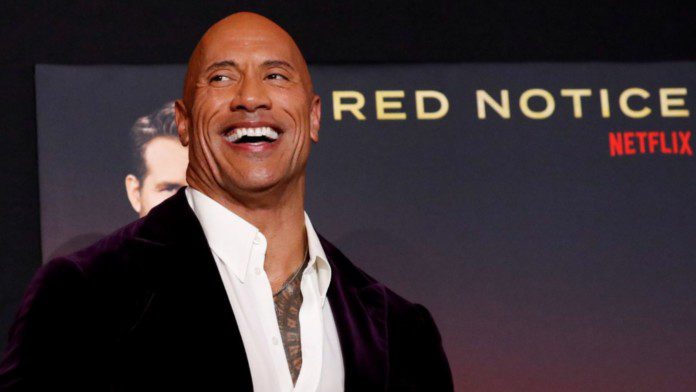 Dwayne Johnson is one of the biggest names in the world today. Starting from a jobber having a few bucks in his pocket to creating history and earning fame all over the world. Big names come and go but the one of Dwayne Johnson cannot be deleted from history. His career has seen a lot of ups and downs but the respect that he possesses now will not be able to come down anytime soon.
In 2021, Johnson has seen a lot of success in terms of money and the number of records he has broken in one single year is countless. Starting from his latest film of the year, Red Notice, starring Ryan Reynolds and Gal Gadot along with him, saw huge appraisals. The movie was released on Netflix and very easily became the most viewed movie in the history of the platform. This was followed by his success in Jungle Cruise which was also a massive hit in the US.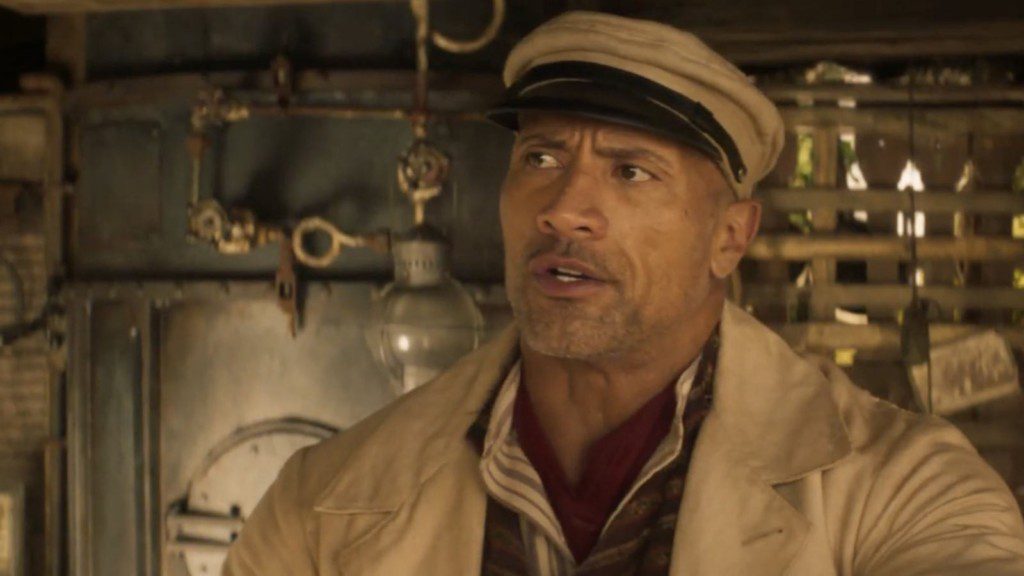 Talking to the media, Johnson reflected back on his record breaking year and gave a lot of credits to his fellow crew members and his luck. Here's what he said:
"I worked hard, had some luck on my side and was able to accomplish a few things in 2021. A few highlights that come to mind, one would be completing two massive Seven Bucks Productions films, 'Red Notice' and 'Black Adam.' Both presented a lot of challenges during Covid, but like so many businesses out there, we adjust, get clarity, create our new Covid strategy and get to work. Seven Bucks also just completed — two weeks ago — our second season of NBC's 'Young Rock.'"
"I'm quite proud of everyone's efforts and talents to get the job done and deliver quality. And the other businesses in my portfolio have shown tremendous growth and moved along nicely in 2021 — Teremana Tequila, ZOA Energy, Project Rock and XFL. As for anything I would've done differently in 2021, sure, I would've listened to my gut when it was telling me to slow down a bit. Enjoy these moments even more with your family and friends, because at the end of the day these joyful moments are the sh*t that really matters in life. Good lesson to always listen to that voice in your gut."
Dwayne Johnson also gave an update over his return to the Fast and Furious Franchise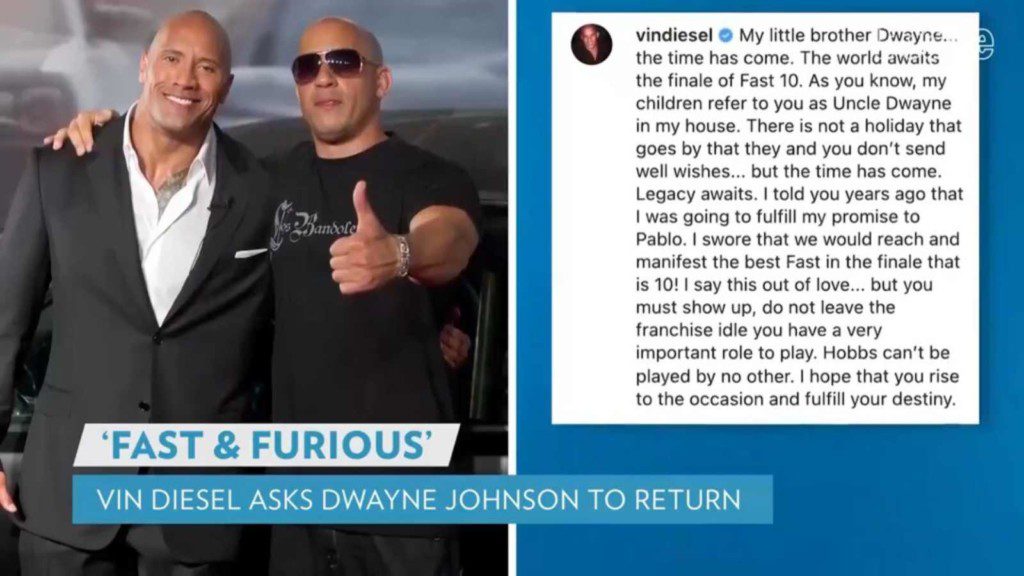 The Fast and Furious Franchise is one of the most successful franchises in the history of Hollywood. The franchise itself has made a lot of histories and has broken massive box office records. Johnson had earlier said that he would not be seen in the Fast and Furious Franchise again due to his differences with fellow franchise actor Vin Diesel.
But the fans started expecting Johnson in the franchise again when Vin Diesel took to Instagram and sent a very sweet message to Johnson requesting him to return to the franchise. But Johnson called it manipulation and said that he had already discussed the things with Vin Diesel and members of the Universal Pictures Co. and that he had already rejected the offers. Here's what he said:
"I was very surprised by Vin's recent post. This past June, when Vin and I actually connected not over social media, I told him directly – and privately – that I would not be returning to the franchise. I was firm yet cordial with my words and said that I would always be supportive of the cast and always root for the franchise to be successful, but that there was no chance I would return."
"I privately spoke with my partners at Universal as well, all of whom were very supportive as they understand the problem.Vin's recent public post was an example of his manipulation. I didn't like that he brought up his children in the post, as well as Paul Walker's death. Leave them out of it. We had spoken months ago about this and came to a clear understanding."
"My goal all along was to end my amazing journey with this incredible 'Fast & Furious' franchise with gratitude and grace. It's unfortunate that this public dialogue has muddied the waters. Regardless, I'm confident in the 'Fast' universe and its ability to consistently deliver for the audience, and I truly wish my former co-stars and crew members the best of luck and success in the next chapter."