The Royal Rumble pay-per-view kicked off with one of the most anticipated matches. Roman Reigns versus Seth Rollins for the Universal Championship with the USOS banned from ringside.
Surprise Surprise!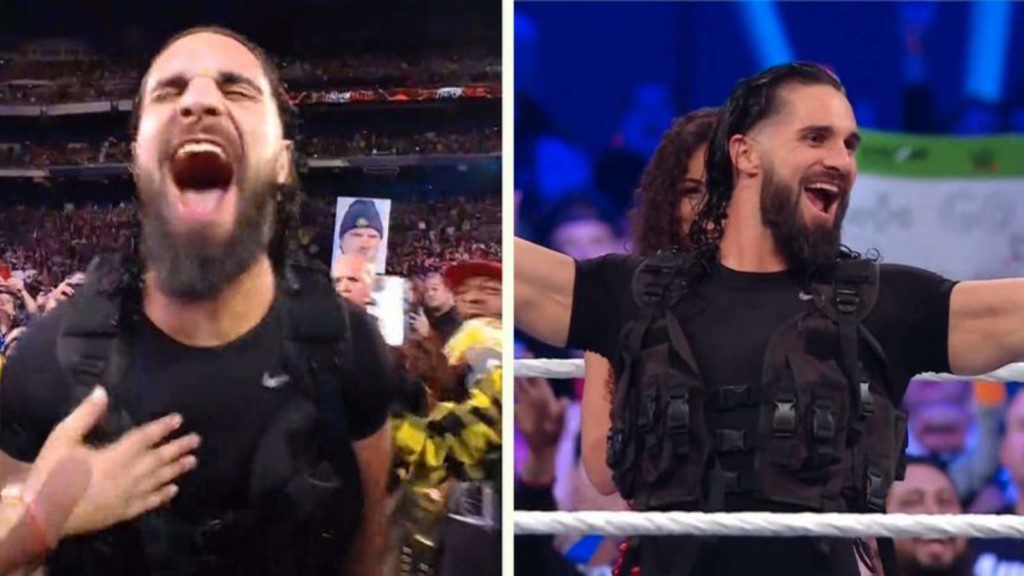 The Hounds of Justice's arrival theme hits, and it's Seth Rollins who is playing mind games; he's dressed in Shield attire and makes the Shield typical entrance through the crowd, and Roman Reigns is flustered. What a way to get things started. It's been ten years since the Shield arrived at the Survivor Series, and now two of the company's most successful stars are going at it.
What an awful way to end the match!
Seth Rollins was seen fading, and fading fast, as Roman Reigns locked in the guillotine. But he makes it to the ropes, but regardless of the referee's five-count for a rope break, Roman Reigns does not break the submission, and he calls for the match to be stopped.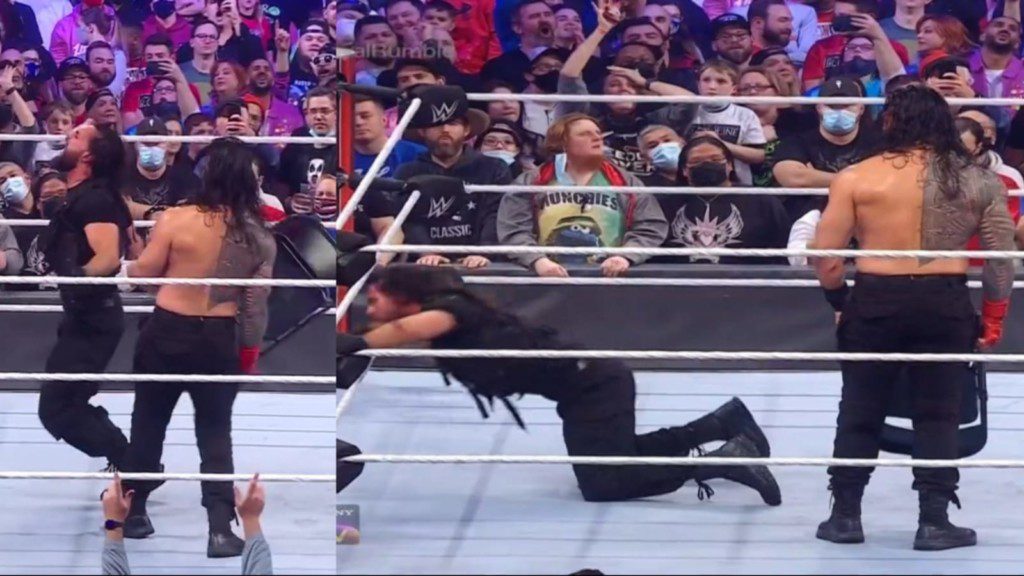 WHAT A TAME WAY TO END IT! Reigns seemed to be cracked, as he attacked Seth Rollins with a flurry of chair shots. as he continued to bash Rollins with chair shots.
Fans call it a 'shitty ending'
WWE Universe was quick enough to showcase their reactions on Twitter regarding the ending of the kickoff match. Fans seemed to be quite disappointing in the match's outcome and expressed their grief in the form of tweets. Some of the tweets have been been shown below:
Also Read: It's a treat! Vince McMahon considering double duty for Brock Lesnar at the Royal Rumble 2022!