WWE Crown Jewel 2021 saw the WWE Hall of Famer Goldberg defeat the Almighty Bobby Lashley in a No Holds Barred falls Count Anywhere match. The match saw Goldberg dominating in the match and spearing the Almighty off the stage to get the revenge for his wounded son.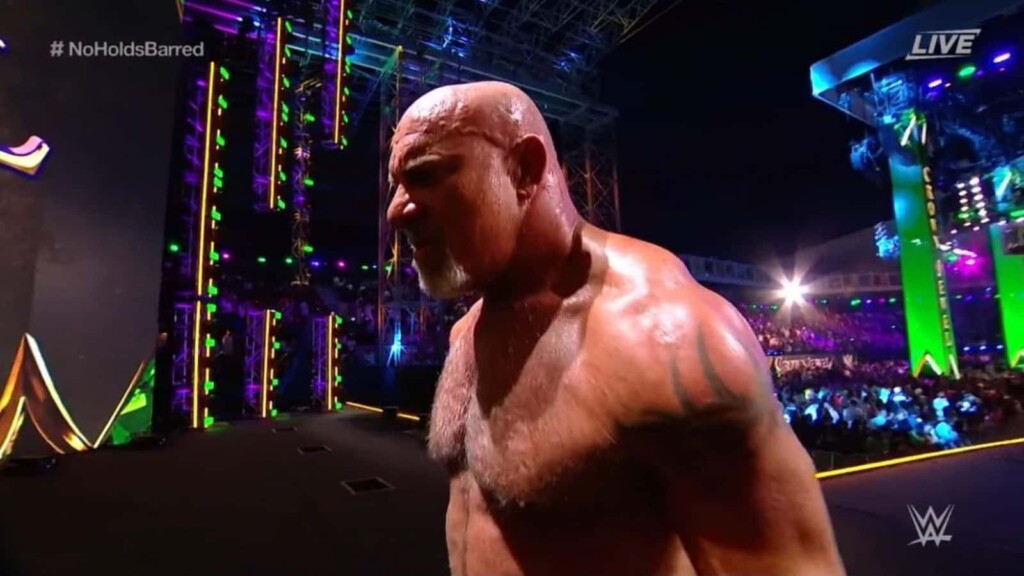 The match started the Icon Goldberg unloading on Lashley in rage when the latter fought back with a steel chain. The Almighty then went after the injured knee of the WWE Hall of Famer which brought the Icon down. Lashley then applied the steel chair on Goldberg's knee and stomped on it leaving the Icon in pain. The Almighty then went for a spear but Goldberg sidestepped sending Lashley through a table.
The Icon then fought back and delivered a spear to Lashley followed by the jackhammer but the Hall of Famer didn't pin. He rather speared Lashley through the barricade continuing to punish Lashley for his actions at Summerslam. The match was in Goldberg's favor when Lashley's friends the Hurt Business came out. But the hall of Famer took both Alexander and Benjamin out and then delivered kendo stick strikes on the Almighty.
The Icon the speared Lashley off the stage to get the pinfall victory which displayed absolute dominance for the Icon. The WWE Universe was hyped up and kept chanting 'Goldberg' after the latter defeated Lashley in a great dominating way. the Icon then celebrated his victory with the people in Riyadh.
Twitter erupted with shock as Goldberg dominated over Bobby Lashley at Crown Jewel 2021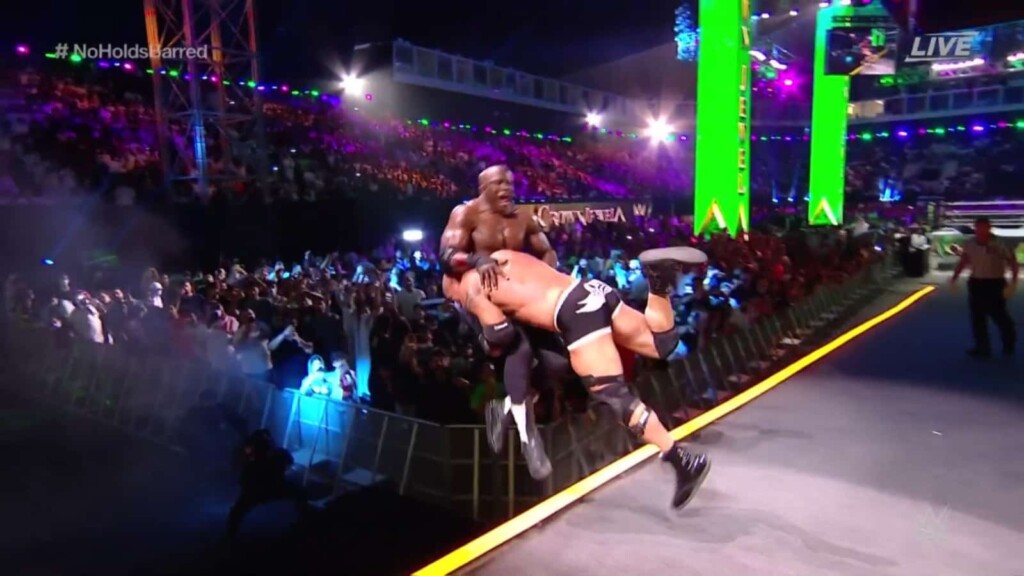 The WWE Universe was happy to see Goldberg defeat Bobby Lashley but was in shock after they saw the match