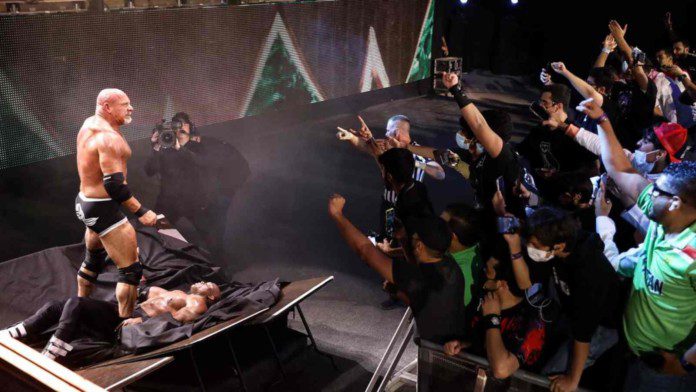 Goldberg is considered to be one of the most dominant forces in the professional wrestling industry. While he currently makes sporadic appearances for WWE, the WWE Hall of Famer is popularly known for his undefeated streak on WCW. While there has been numerous debates on the credibility of the streak, it is generally accepted that Goldberg had a 173-0 streak on World Championship Wrestling.
Currently, he performs on WWE and has won the World Heavyweight Championship once and the Universal Championship twice. Bill was last seen on WWE at Crown Jewel, where he defeated the "All Mighty" Bobby Lashley in a No Holds Barred match. Even after being in the business for over two decades, his dominance on the professional wrestling industry continues.
But what many fans might not know is the fact that the WWE Hall of Famer had no interest in becoming a professional wrestler! In fact, his dream was to play in the NFL. While he did achieve the dream, but never achieved much. In fact, he recently appeared on Pat McAfee Show where he revealed that how he got into wrestling.
"I always wanted to be a football player but once that dream was taken from me because I sucked I had to go out & find another career," he told to Pat McAfee. Goldberg had earned a scholarship to play for the University of Georgia Bulldogs football team as a defensive tackle. He was taken by the Los Angeles Rams in the 1990 NFL Draft.
This was followed by stints with Sacramento Gold Miners and Atlanta Falcons. In the 1995 NFL Expansion Draft h was selected by Carolina Panthers but was cut without even playing a single match. His run came to an abrupt end when he tore his abdomen, off his pelvis! While he hoped to return post recovery, but was never considered to be an asset.
Goldberg was last seen at Crown Jewel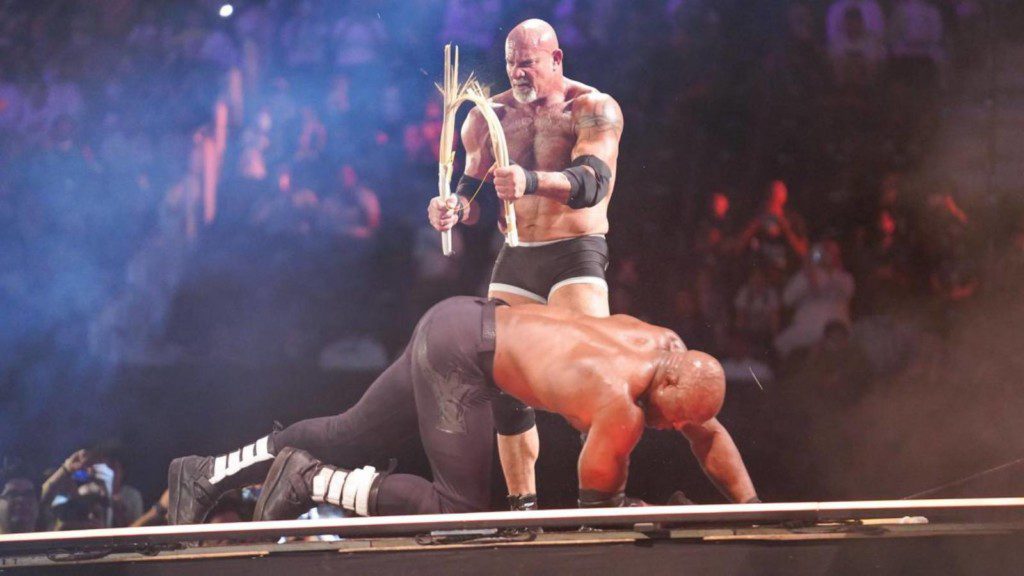 While rehabilitating his NFL injury, Goldberg had taken up powerlifting and mixed martial arts. After being spotted by Sting and Lex Luger he tried professional wrestling, despite of having no interest! He went on to have an impressive career in the business. He was last seen in a No Holds Barred match against Bobby Lashley.
The two Superstars had previously collided at WWE Summerslam, when Lashley had attacked Goldberg's son! Bill was seeking revenge and came out all guns blazing at Crown Jewel. He went on to deliver one of his best matches in recent years. Reportedly, he still has one match to go in his WWE contract and we could expect him to be back in action soon.
Also Read: "John Cena and Brock Lesnar are the Kobe Bryant and LeBron James of WWE," Hall of Famer compares WWE Superstars to NBA stars