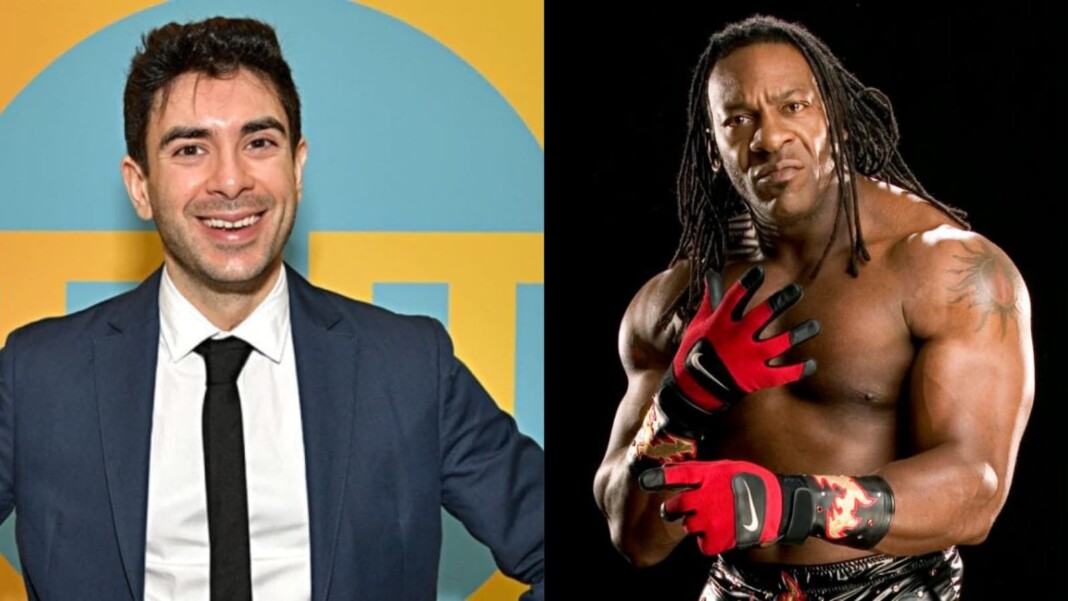 WWE Hall of Famer Booker T recently shared his thoughts on the ongoing battle between AEW and WWE. The battle between the biggest company in the sports entertainment industry reached its fiercest stage when AEW Rampage and WWE Smackdown collided head-on for half and hour. The latest episode of WWE Supersized Smackdown ran for two-and-a -half hours and the extended 30 minutes went head-on with AEW's secondary show.
While WWE won the battle in terms of overall viewership, AEW emerged victorious in most of the ley demographics. Ahead of this battle, AEW President Tony Khan, was quite confident and was ready to defeat Vince McMahon's brand. In fact, he managed to do that upto quite some extent. But surprisingly, he hasn't impressed WWE Hall of Famer Booker T.
Booker T, on the latest episode of the "Hall of Fame" podcast, discussed the battle of ratings between AEW and WWE. He mentioned that according to him the overall viewership that the show brings in are far more important than the demo ratings. He had a message for the AEW President too, comparing him to a little schoolgirl.
"I'm of the sentiment that Tony Khan is doing a lot of talking about nothing. Go out and produce a good show…all of this talk about what you're doing, this and that, back and forth, I swear man, it sounds like a little school girl saying how pretty she is over the other girls on the schoolyard. I could be wrong, but to me, that's what it sounds like. It doesn't sound like a boss. It doesn't sound like a real boss move to be talking about something as small as that," mentioned Booker T.
"I remember back in the day when WCW and WWE, it was head-to-head going down, that right there was a real war fighting for numbers. At one point, WCW took that rating war and ran with it for 83 weeks. That's a long, damn time to say, 'We're winning.' But what happened after 83 weeks? The ball shifted and we never got the momentum back. You know why? Because there was a lot of talking going on, and a lot of guys not working keeping their eyes on the prize. My thing is, if Tony Khan is smart, and I really think the guy really is smart, he would definitely stop thinking about the fans on social media as opposed to how long can we run this thing? How big can we make this?" continued WWE Hall of Famer Booker T.
WWE Hall of Famer Booker T recently runs his own promotion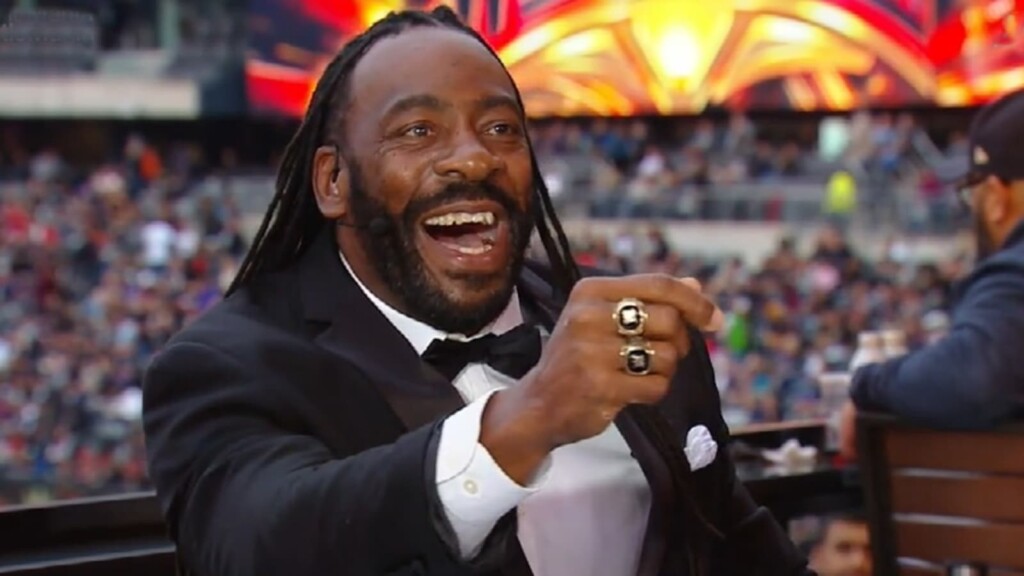 After a successful career inside the ring, Booker T had initially appeared on the WWE shows as a commentator. He even continues to appear as the pre-show analyst for the WWE PPV events. He also has his own promotion named Reality of Wrestling. WWE Hall of Famer Booker T announced that the promotion will be making its Las Vegas debut with a special event named One Night in Vegas.
The event will be taking place of November 19, at the MGM Grand Conference Center Premier Ballroom. Fans can stream the event live, for free, in the ROW YouTube channel. The pre-show meet and greet will also see Booker and The Boogeyman.
Also Read: WWE Crown Jewel 2021: WWE Champion Big E and Drew McIntyre "co-exist" ahead of their big clash