WWE Hell in a Cell 2021 has two new additions to the card. On the latest episode of WWE Smackdown, which was also the go-home episode for the Hell in a Cell PPV, a couple of matches were added to the card.
Seth Rollins will be battling once again, against his rival The Swiss Cyborg, Cesaro. In the other match, Kevin Owens will be taking on his former friend Sami Zayn. But neither of the matches will have the HIAC stipulations.
Right before the main event of WWE Smackdown, Cesaro appeared for a backstage interview with Kayla Braxton. But they were interrupted by Seth Rollins, who wanted to have a man-to-man with Cesaro.
Rollins mentioned that Cesaro disgusted him and everything Cesaro stands for is a disgrace. Cesaro was surprised that Rollins was ready to face him man-to-man. During the short segment, they revealed that the duo will battle at WWE Hell in a Cell 2021. This could be the conclusion of their rivalry.
Cesaro wants to beat some sense into Seth Rollins at WWE Hell in a Cell 2021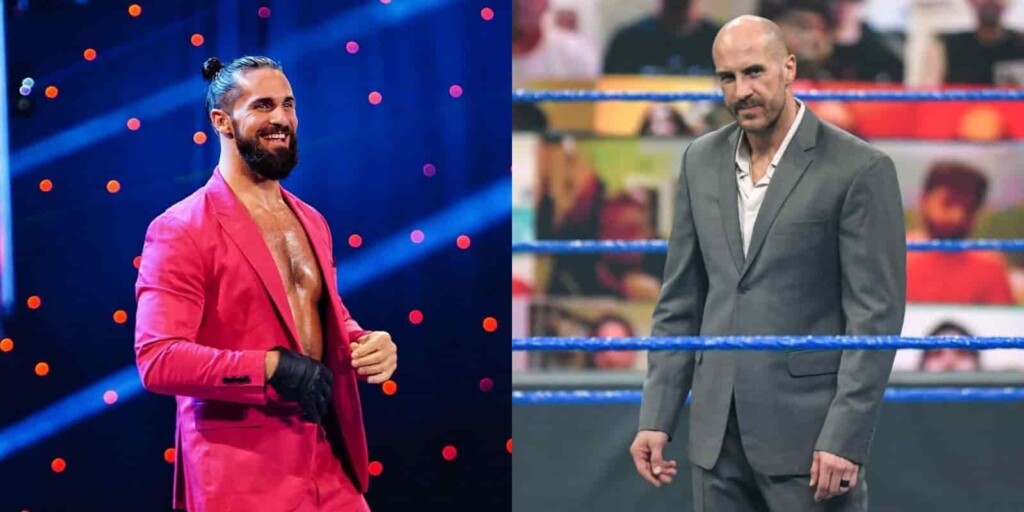 Cesaro and Rollins have wrestled each other on numerous occasions. For their currently rivalry, the duo faced off each other at Wrestlemania 37, where Cesaro emerged victorious. It seemed like their feud had ended, but Rollins attacked Cesaro during the latter's Wrestlemania Backlash match.
"I'd like to say we (Cesaro and Seth Rollins) had very similar journeys getting to this point. How we got there is different. He kind of stabbed everybody in the back, as we've seen with The Shield, to get to where he wanted. I kind of tried to take the… you know, keep my integrity intact to get where I am at. It will be awesome to beat him again at Hell in a Cell and beat some sense into him," said Cesaro during an interview with Sportskeeda.
Supposedly the final chapter of the rivalry, will take place on the upcoming WWE PPV, which will also be the final PPV at the WWE Thunderdome. WWE Hell in a Cell 2021 airs live on 20th June, 2021.
Also Read: Smackdown Women's Champion Bianca Belair to face Bayley inside the WWE Hell in a Cell