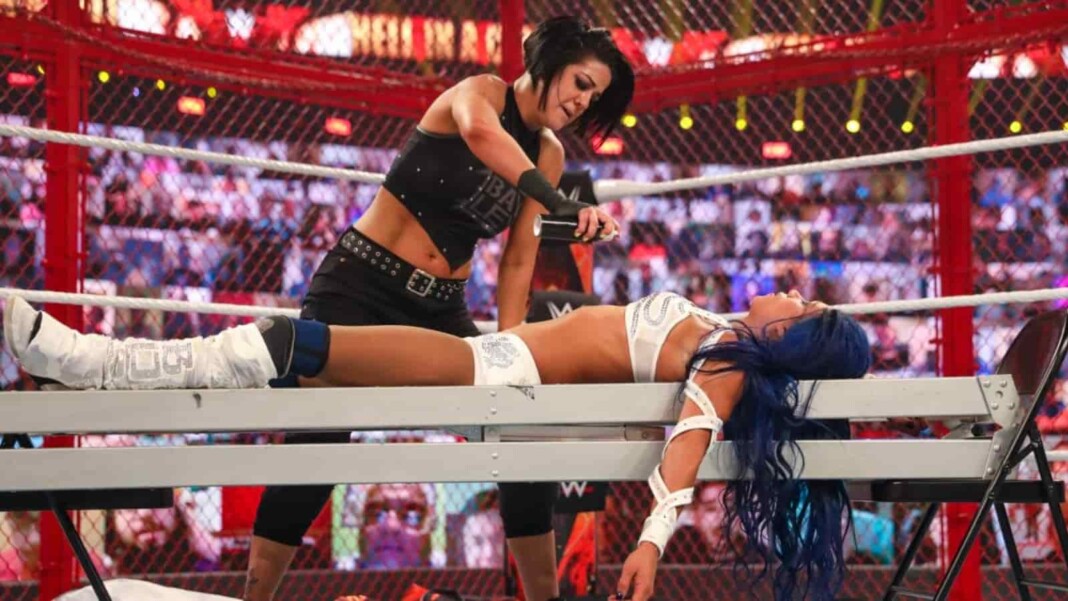 WWE Hell in a Cell is less than a week away and this year the brutal PPV is taking place earlier than usual. The PPV usually occupies the October slot on WWE's calendar, but this year the company decided to shuffle up their calendar.
Hell in a Cell will mark the final PPV this year to take place inside the WWE Thunderdome. The company will be resuming their live events in July, and Money In The Bank (July PPV), will be held with live fans in attendance. One of the most exciting matches scheduled to take place at HIAC, will be between Bayley and Bianca Belair.
Last year, Bayley had entered the Hell in a Cell as the Smackdown Women's Champion, but had lost the title to Sasha Banks. While her loss last year will definitely haunt her during the PPV, but this time she won't be inside the barbaric structure.
Interestingly, the Hell in a Cell PPV, has never worked in Bayley's favor. This is her third consecutive Championship match at the PPV, with her previous two outings resulting in a loss. In 2019, Bayley walked in as a Champion and lost to Charlotte Flair. In 2020, she walked in as the Champion and lost to Sasha Banks.
This time she will be walking in as the Challenger, and would hope that her record at the PPV doesn't haunt her. Bayley needs to be on top of her game, after all she is up against the EST of WWE, Bianca Belair.
Bayley will face Bianca Belair at the WWE Hell in a Cell 2021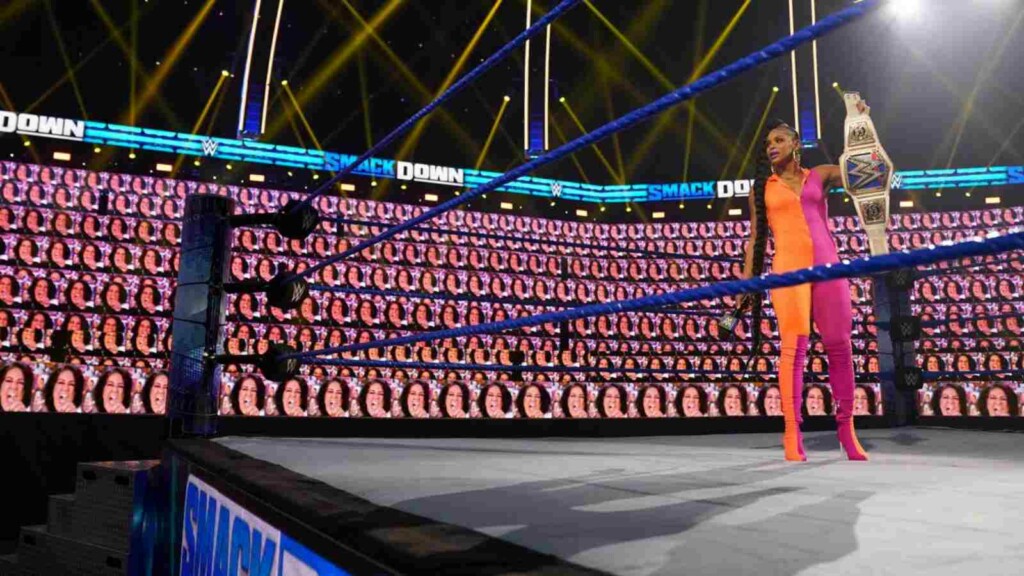 The rivalry between Bayley and Bianca Belair is arguably one of the best things about WWE Smackdown, right now. Bayley's new comedic Heel deserves most of the credit for this. The feud has been on between the duo long before Belair became the Champion at Wrestlemania 37.
The feud is likely to conclude at the Hell in a Cell, and Sasha Banks' return has been rumored too. Banks has not been seen on WWE TV, since she lost her title to Bianca Belair.
Also Read: Smackdown Tag Team Champion Rey Mysterio gears up for his first match inside the Hell in a Cell