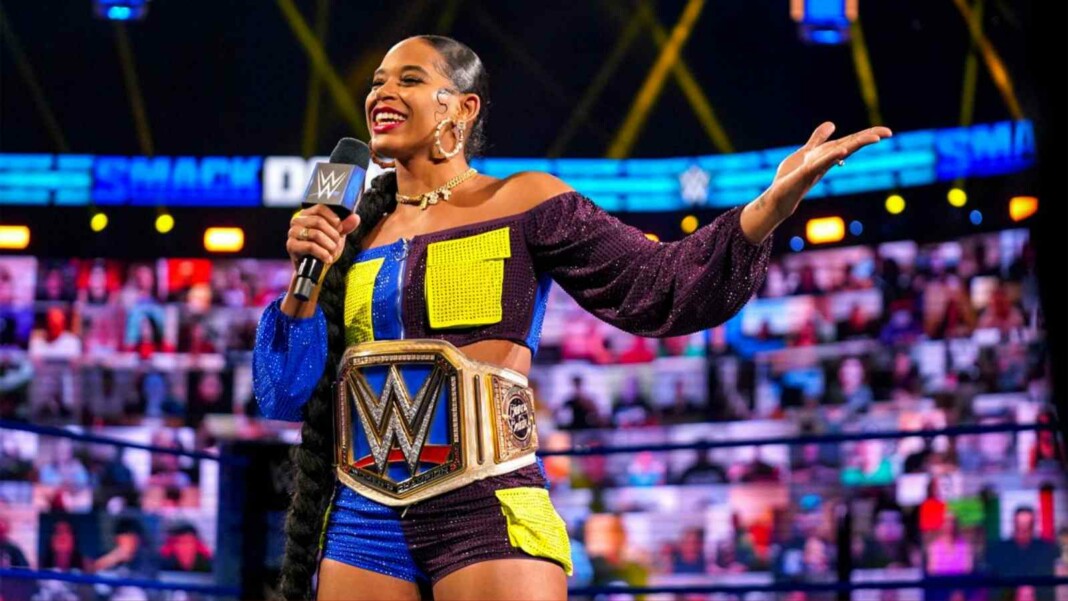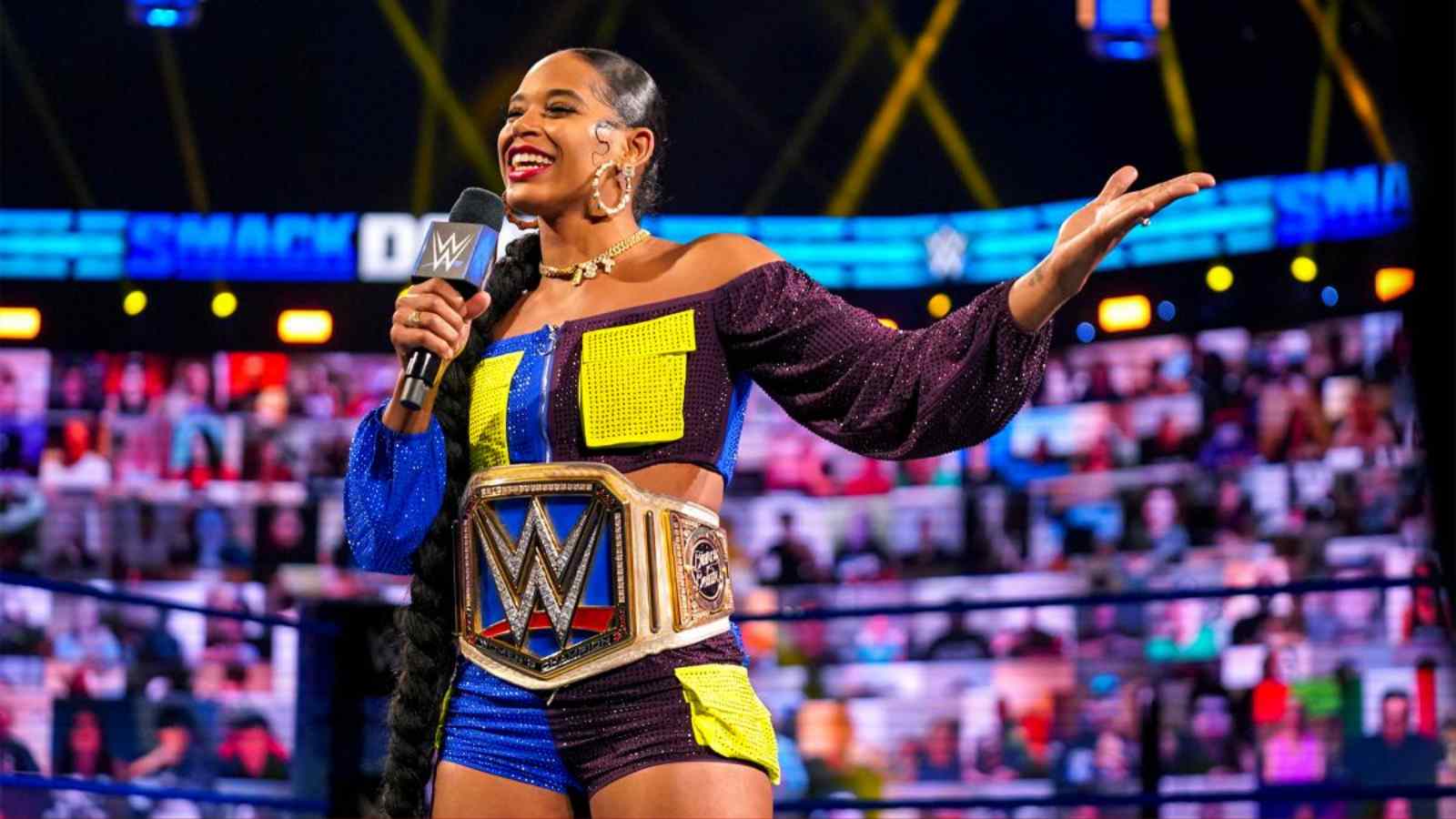 WWE Hell in a Cell was going to feature only one match inside the hellish structure this year – WWE Championship match between Bobby Lashley and Drew McIntyre. The other scheduled match inside the structure, Roman Reigns vs. Rey Mysterio for the Universal Championship, was moved to Smackdown.
Earlier, no explanation was provided as to why the match was rescheduled. But the latest episode of Smackdown has thrown some light on the same. The WWE Hell in a Cell stipulation has been added to another match on the card.
Bianca Belair will be taking on Bayley, for the WWE Smackdown Women's Championship inside the steel structure. Predictably, 3 matches inside the HIAC, would have made the PPV really long and hence the decision of shifting the Reigns – Mysterio match was taken.
Belair issued the Hell in a Cell challenge while delivering an emotion filled Babyface promo. "When someone laughs in your face, it's rough. It made me feel like a little girl with those bullies taunting me. But I don't let what anyone thinks of me, including Bayley, define me. I define myself."
Bianca Belair will be making her first appearance inside the WWE Hell in a Cell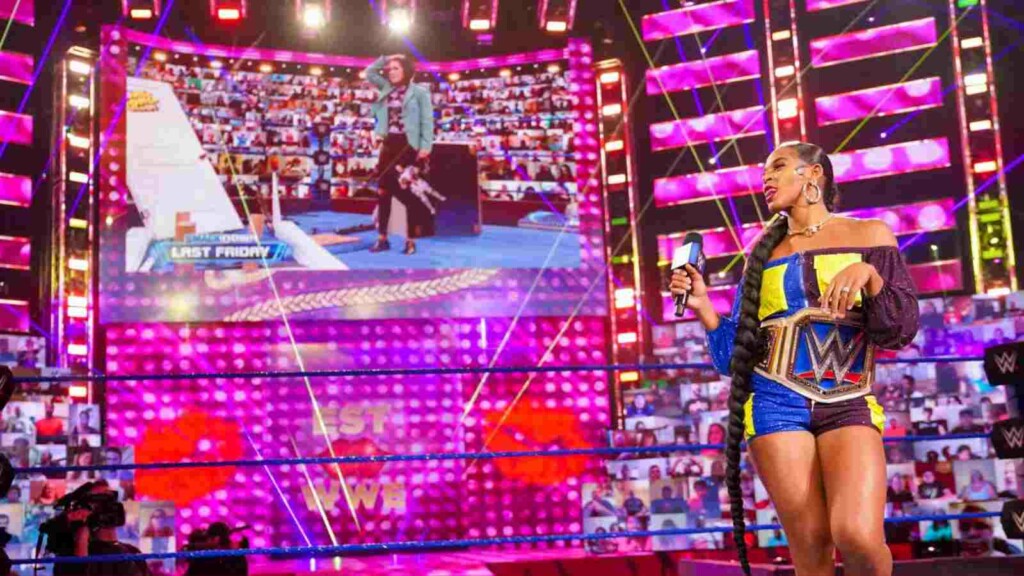 Smackdown Women's Champion Bianca Belair challenged Bayley to add the HIAC stipulation to their match. But surprisingly, out of the two wrestlers, Belair is the inexperienced one, when it comes to the Hell in a Cell stipulations.
Bayley has wrestled once inside the structure, last year. But she wouldn't have fond memories, as she lost her Smackdown Women's Championship to Sasha Banks at Hell in a Cell 2020. This would be running in the back of her mind, and this could work in favor of Bianca Belair.
Bayley and Bianca Belair have been feuding since Belair win the Championship at Wrestlemania 37. While the main focus of this feud had been Bayley's Heel character But Belair's promo on the latest episode of Smackdown has established her as a formidable Babyface to Bayley's Heel.
Also Read: WWE Smackdown live results – Roman Reigns faces Rey Mysterio inside the Hell in a Cell – June 18, 2021