WWE legends have been an integral part of the Attitude Era. The Rock and Mick Foley are some of the most popular and established names in WWE and are among those legends. The two are not only known for their singles aptness but also their teamwork. The Rock is currently one of the most popular Hollywood stars and has been seen in several blockbuster movies. On the other hand, there is no update on what Mick Foley in currently doing. After he was taken off as the General Manager of Raw, he reportedly has some backstage rights and jobs.
The Rock N Sock Connection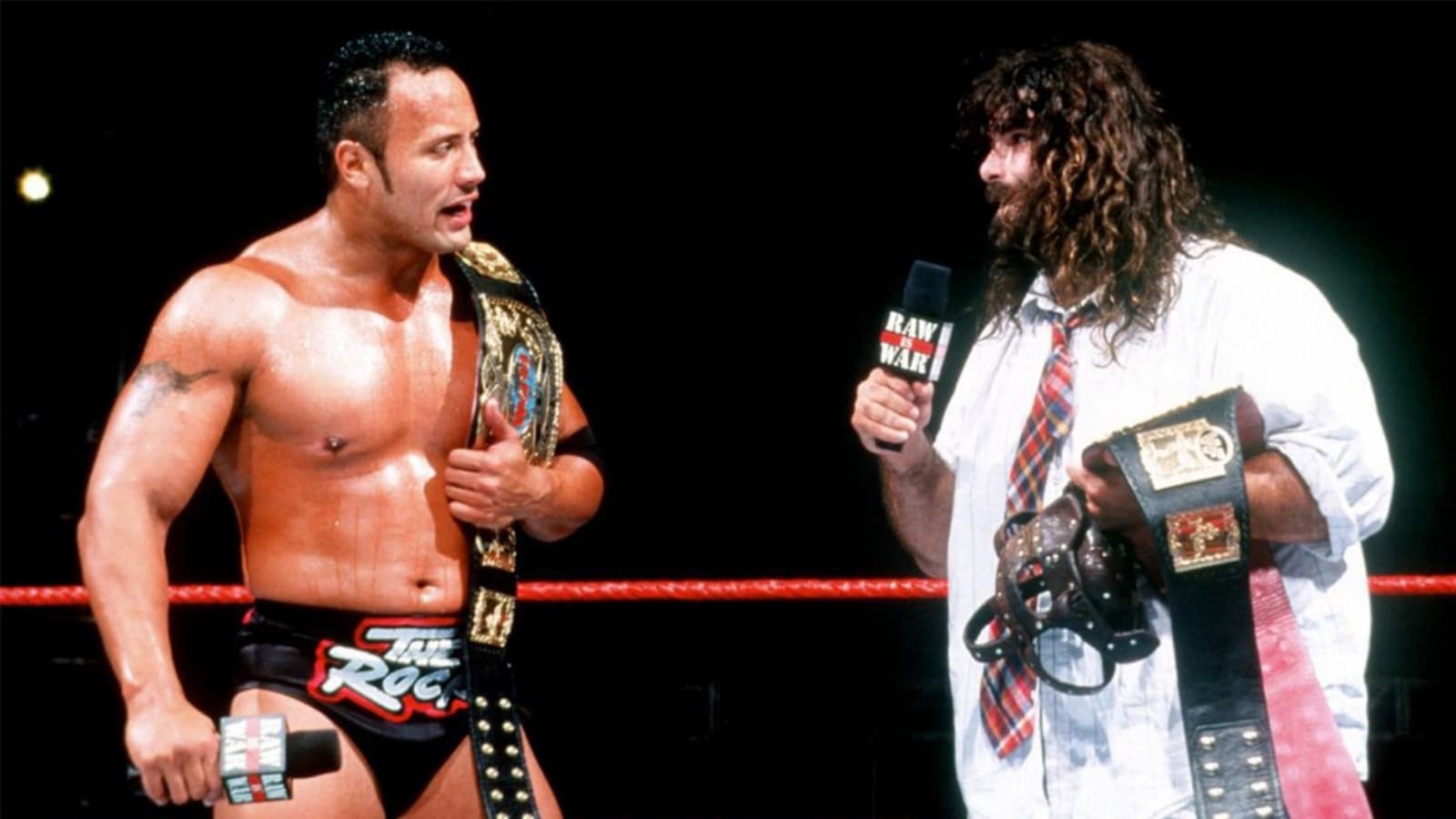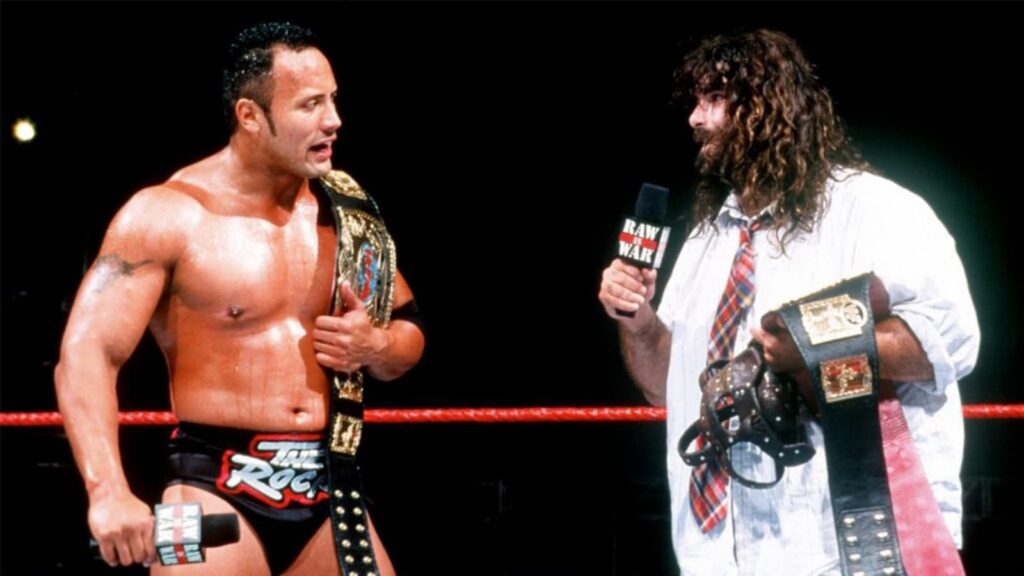 The Rock and Mick Foley started with a tag team match against the Undertaker and Big Show. They named their team "The Rock n Sock Connection and were one of the best tag teams in WWE in the year 1999. The Rock n Sock Connection became the WWF Tag Team Champions thrice and was one of the most cherished duos of their time.
Mick Foley is a legend who has got everyone's focus since his debut. He wrestled as three characters in his career – Mankind, Cactus Jack, and Dude Love. On the other hand, The Rock is one of the most historic and successful names in wrestling history.
The rivalry between the Rock and Mick Foley kicks off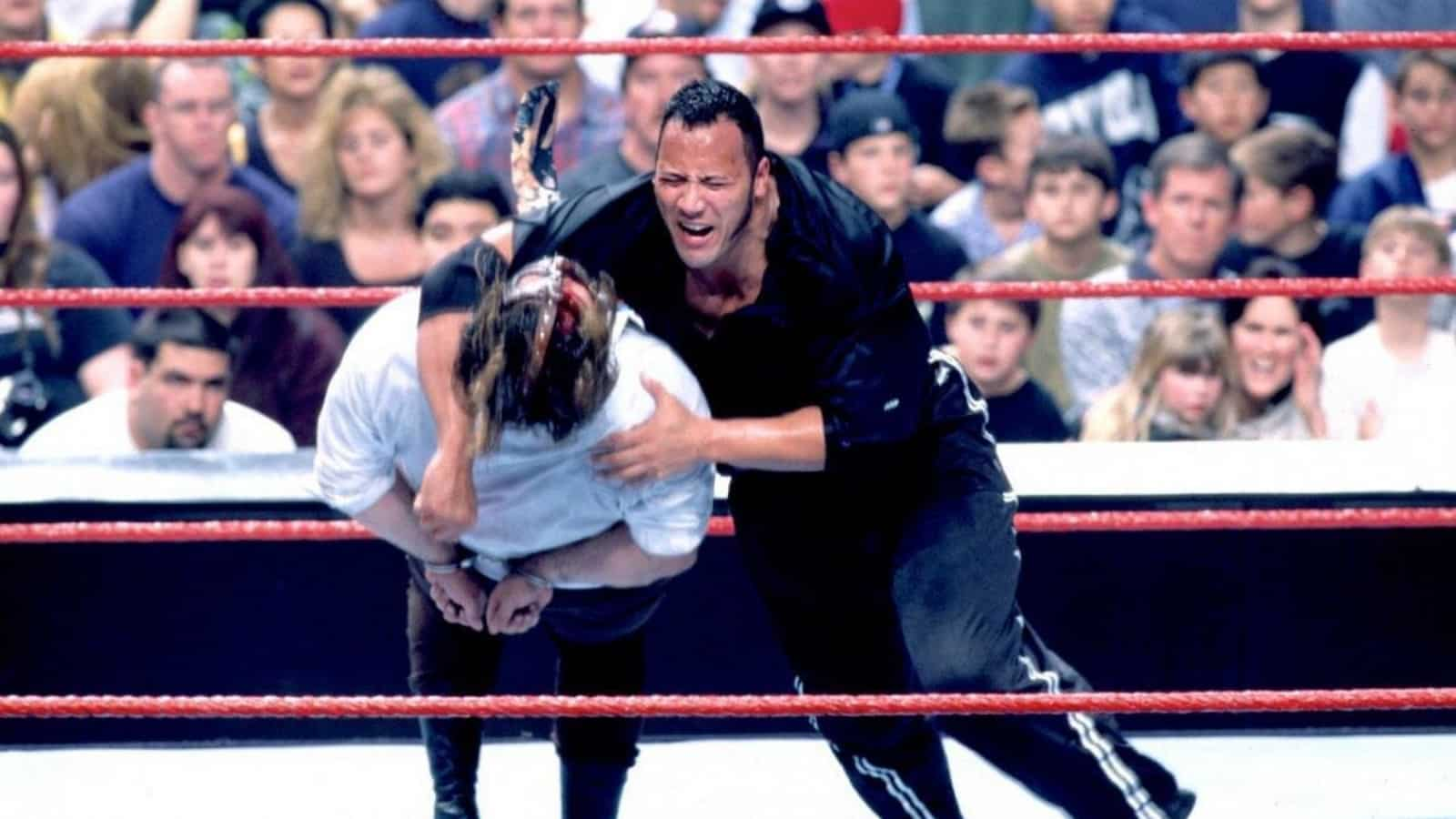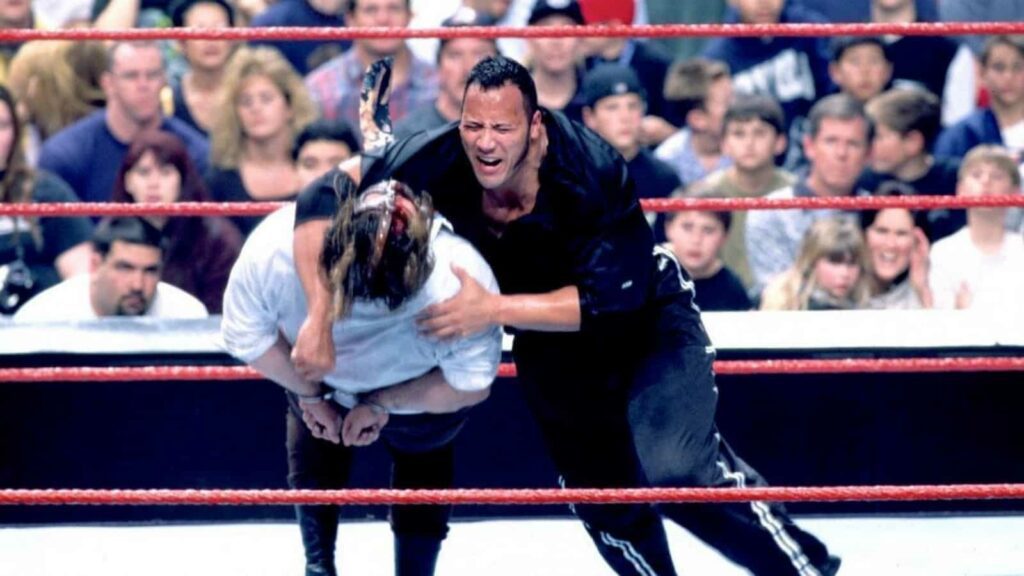 Dwayne 'The Rock' Johnson was then tired of their team and wanted to end their duo. But Foley wanted to continue, due to which he insisted the former should have another match for the tag team championships. Just before their match, Foley gave Rock a copy of his book but later found it in the trash bin. Foley then abandoned Rock during their match, which disbanded their team.
After that, the Rock and Mick Foley were seen in multiple matches with exciting stipulations. Their matches were highly brutal and also were some of the best matches of the Attitude Era.
The Rock N Sock Connection reunion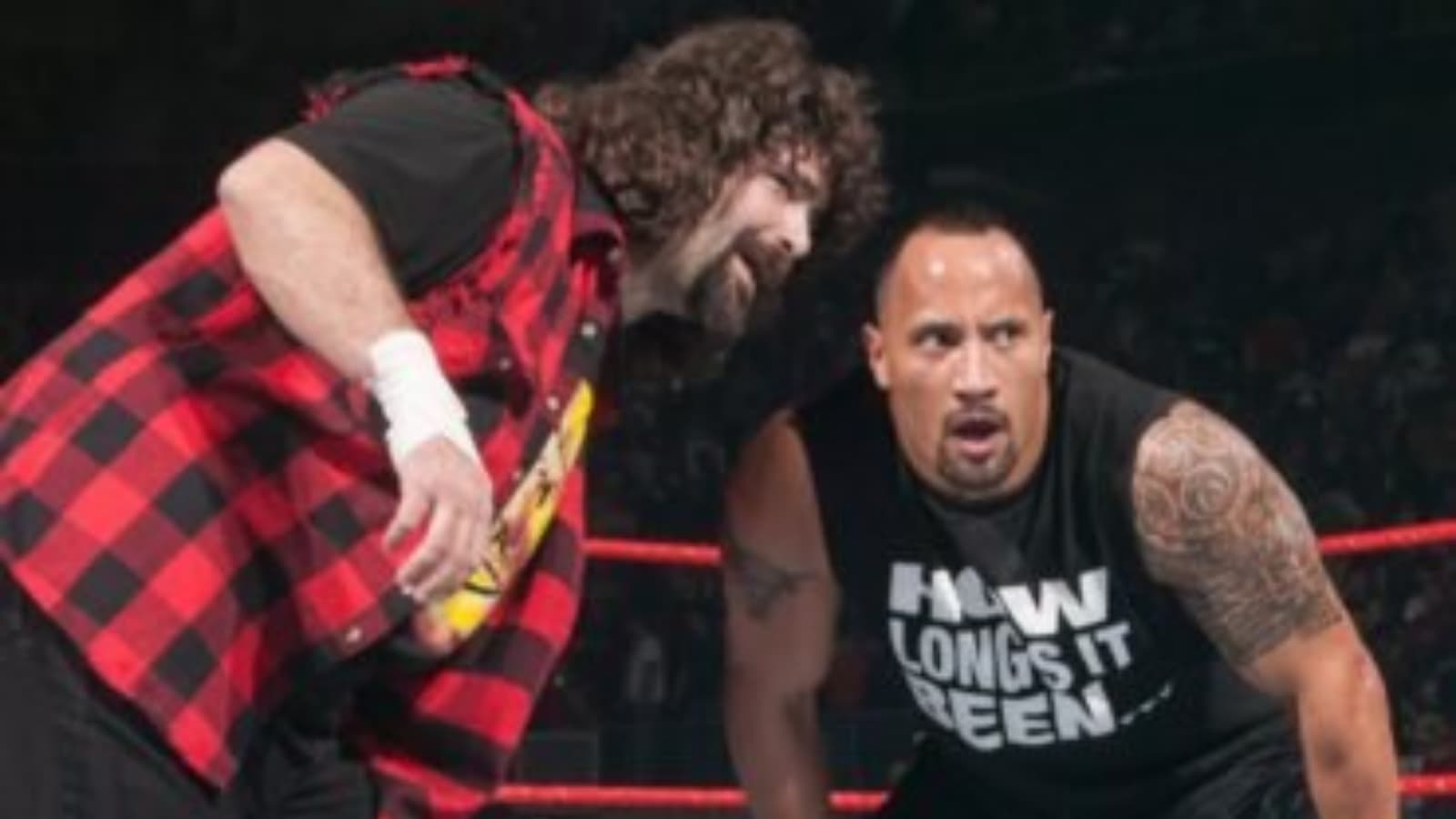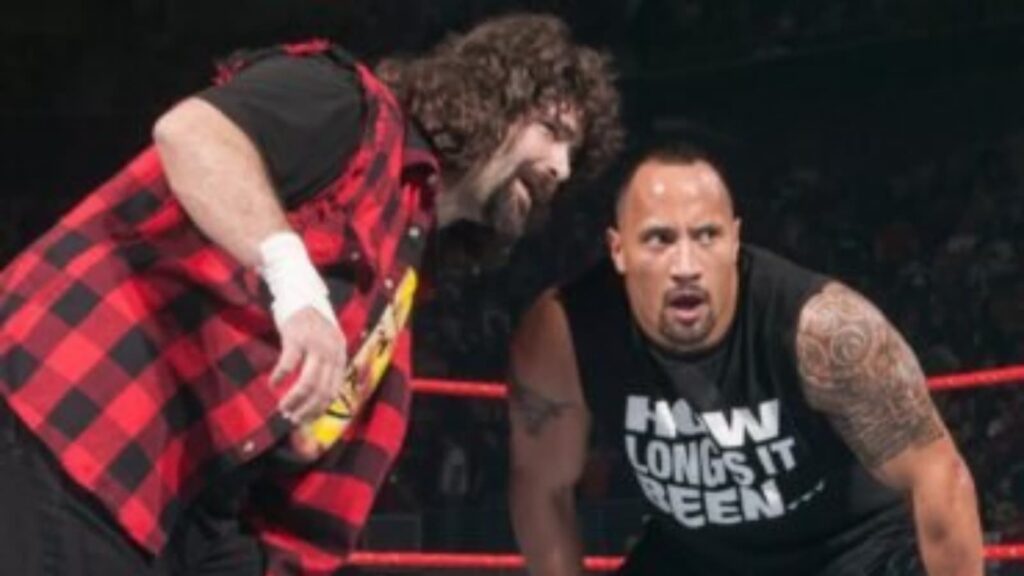 The team then reunited for a couple of months but after the WWF Champion (then) Triple H got Mankind out of WWF, the duo was broken. The Rock then left no stone unturned and forced Triple H to reinstate Foley. But after Foley came back, some differences again got the two men in front of each other instead of being beside each other.
The differences continued when in 2004, the two again reunited for a match at WrestleMania XX which the duo lost. In 2011, the two men again shared the ring, but this time for the Rock to deliver a Rock Bottom to Mick Foley.
Mick Foley and the Rock are considered all-time greats and their careers prove that as well. That's what Rock and Mick Foley shared in WWE.