Edge could have been a rock star in alternate life or somewhere in the multiverse, if it does exist. Every part of his WWE image proclaimed it, from his enormous hair to his long jackets and characteristic double-horns attitude. Edge earned the moniker The Master Manipulator not just for his ability to seize openings, but also for his willingness to step over the line in order to shake up the competition.
He rubbed his WWE Championship victory in the face of all contenders with an R-rated Raw celebration after becoming the first guy to ever cash in the Money in the Bank briefcase in 2006. Edge had to retire due to a crippling injury in 2011, but he made a dramatic comeback in the 2020 Royal Rumble Match.
With the 2022 Royal Rumble pay-per-view just around the corner, let's have the records speak for themselves and see the number of times our Rater-R Superstar has won the Royal Rumble match
How many times has Edge won the Royal Rumble match?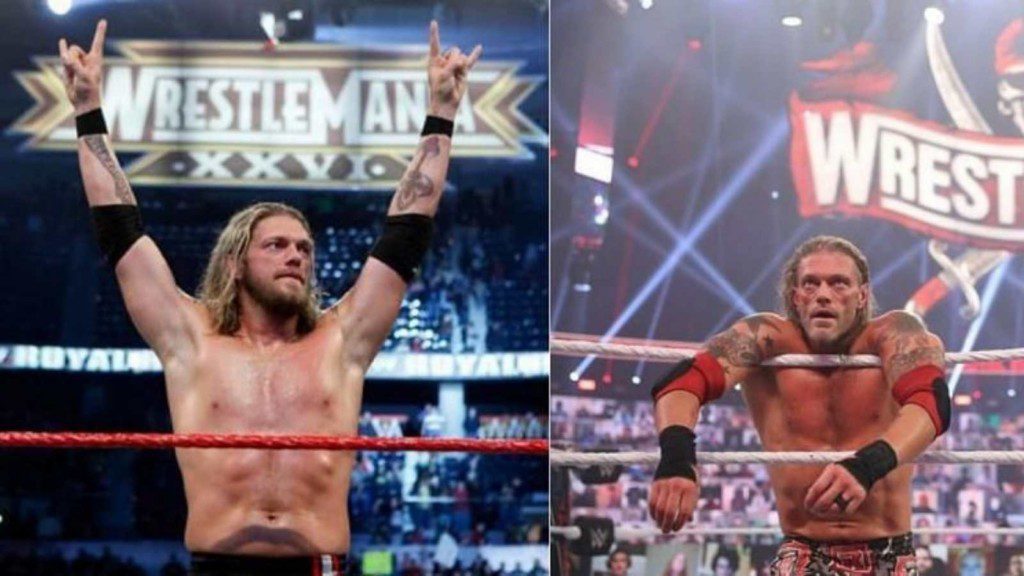 The answer to this is 2. Edge has won 2 Royal Rumble matches, in the years 2010 and 2021 by entering in the match as positions 29th and 1st respectively.
Royal Rumble match 2010
The twenty-third annual Royal Rumble pro wrestling pay-per-view event was held in 2010. The annual 30-man Royal Rumble match, that comprised superstars from all three brands (Raw, Smackdown, and ECW), was the main event. Edge clinched the battle by knocking out John Cena, his one of the two eliminations in the match, with the other being Chris Jericho.
Edge was the 29th contestant to enter the Rumble match. He then faced Chris Jericho at WrestleMania XXVI, but was unfortunately defeated.
Royal Rumble match 2021
By winning the 2021 Royal Rumble match, Edge added another magnificent chapter to his already spectacular resurgence. On the WWE Backstage edition on Saturday evening, Edge was revealed as the number two entrant, but the Rumble was changed again so that Edge would start as the number one entrant.
Edge was the last man standing when he defeated 'The Viper' Randy Orton, who expended the bulk of the battle backstage selling a knee injury before appearing at the conclusion. Edge matched Shawn Michaels and Chris Benoit as the only men to win the Royal Rumble match from the number one spot after a 58-minute battle.
Also Read: List of Brock Lesnar Championship wins and Accomplishments