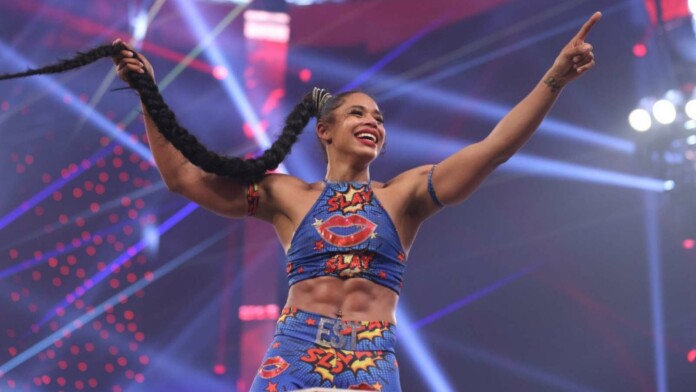 Currently, Bianca Belair is one of the most entertaining and popular WWE superstars in the women's division. The 2021 Women's Royal Rumble winner Belair has also put her hands on the SmackDown Women's Championship title. This American female professional wrestler has gained the top position in the list of Top 150 women wrestlers by the American wrestling magazine 'Pro Wrestling Illustrated'.
Since she made her debut in WWE, she had used her long hair as a weapon. Her incredible long hair has made the wrestling fans mesmerized and, at the same time, question the originality of it. Here, in this article, we are going to find out whether her braid is a real one or just an attire that has been given to her by WWE to create her unique gimmick.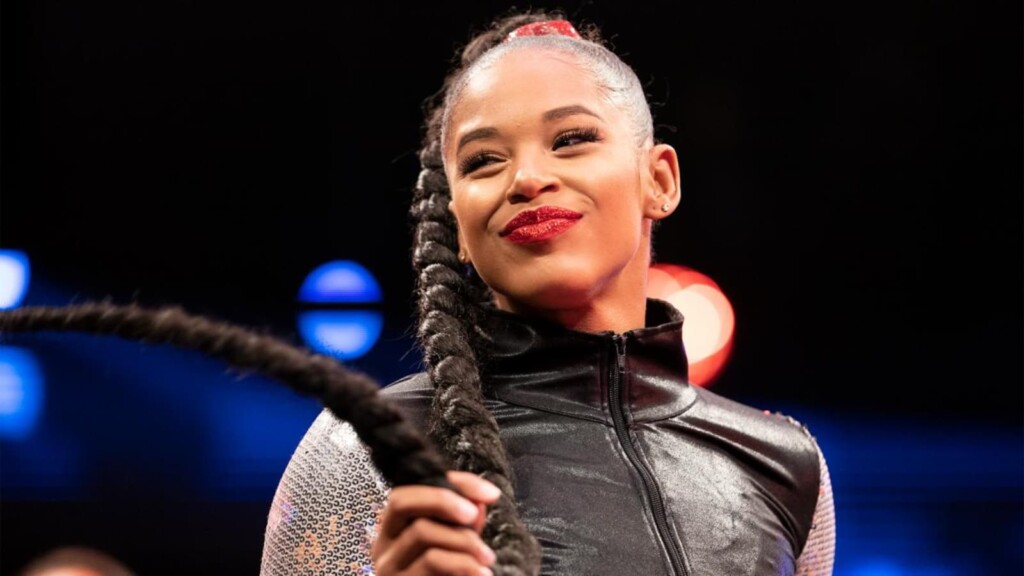 Find out whether Bianca Belair's Long hair is real-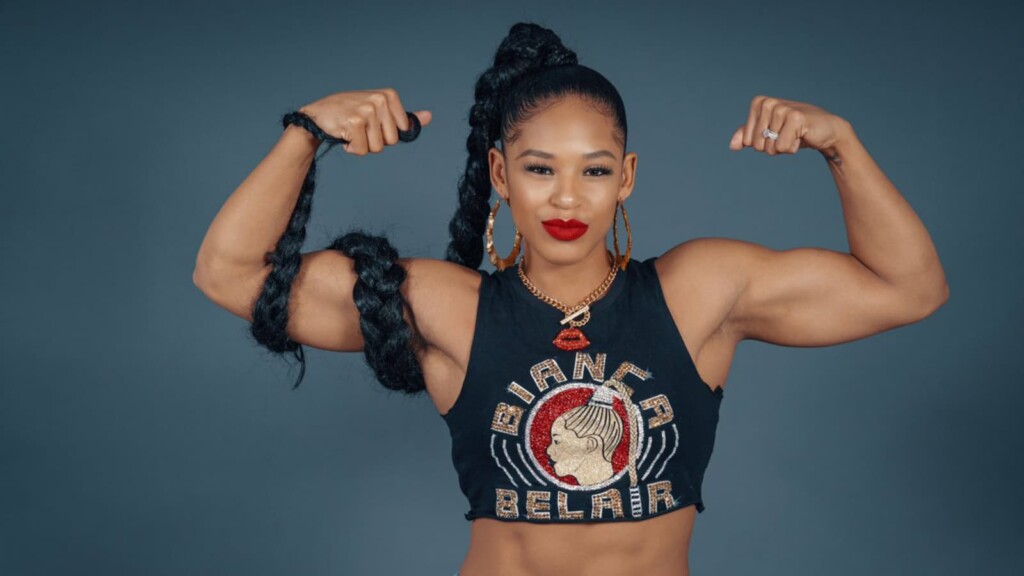 Yes, Bianca Belair's amazing long hair is real as the top female wrestler of this year has revealed in an interview with the Miami Herald journalist Jim Varsallone. In a podcast with Brad Gilmore and Booker T, Belair revealed how her husband Montez Ford had a huge role behind her long hair. She states, "First it just came as something as, I just liked the look of it. My husband taught me a lot, Even from the very beginning, because he watched wrestling growing up.
He was the very first person that when I was debating wearing a ring or not. He told me; 'No, you have to wear that because that makes you stand out. So that was the first time I learned the lesson of 'this whole thing is about unique and standing out and being different." Belair also quotes her husband, ' If somebody comes to show and they don't remember the name the first time they see you but they will say Hey! that was the girl with the braid."
Bianca Belair also remembered how her coach Sara Amato came up with the idea of using that braid against her opponents. Listening to it, Belair used it on Ruby Riot who confirmed 'that hurt'. Belair states, "The second step was; I was in the ring with Sara Amato and she was like 'you might wanna figure out how to use that, otherwise why are you wearing it? have a reason behind everything you do.' And that was another lesson I learned that day, and I remember just going in and hitting Ruby Riott with the braid, and ruby was like 'that hurt!'."
Bianca Belair is currently not enjoying the success she got in the beginning phase of her career. However, she has been involved in an interesting feud with the newcomer Doudrop. The wrestling fans are eagerly waiting for Belair's push in WWE, and the involvement of her braid in the matches more often.
Read Also- How many Undertakers are in WWE? Know the exciting details