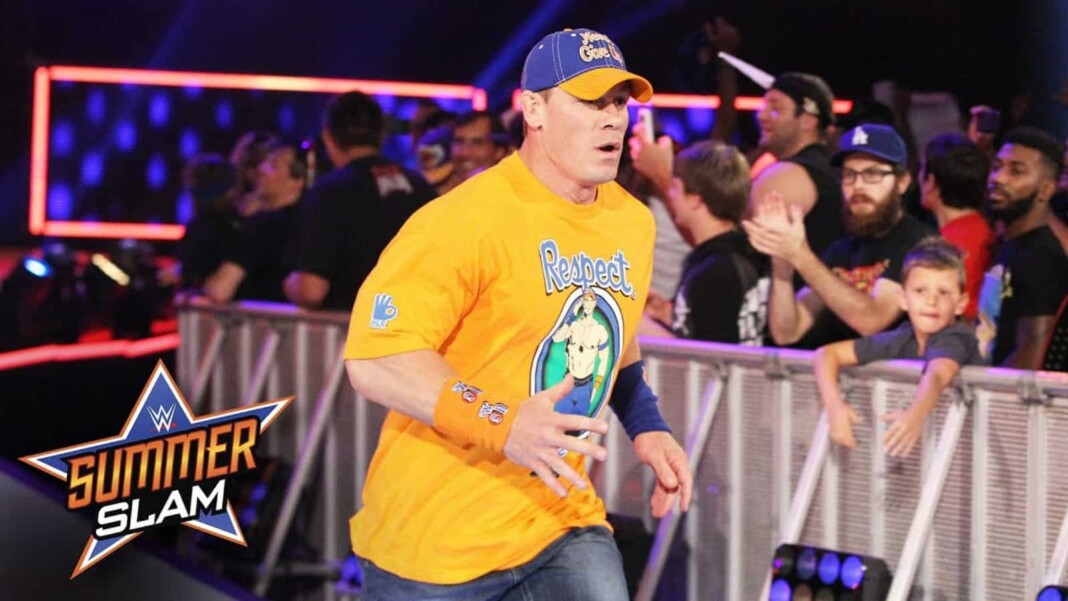 John Cena has been in the news recently, due to several reports claiming that he will be returning for WWE Summerslam 2021. Since last year, WWE has been airing their shows from empty arenas or with only the virtual fans in attendance.
But WWE will be resuming their live events in July. With Wrestlemania 37 having only limited live fans in attendance, WWE is planning to make Summerslam the "Wrestlemania of the year". The PPV scheduled to take place in August, in Las Vegas is reportedly going to be WWE's biggest event this year.
One of the matches that have been rumored to take place at the event is between Roman Reigns and John Cena for the WWE Universal Championship. Cena, who is currently busy with the promotions of his upcoming movie F9, was recently asked about his plans for the Summer.
As a part of the Fast & Furious media tour, Cena recently appeared for an interview with Tara Hitchcock, where he was seemingly caught off-guard by a Summerslam question. He was asked about his plans for August 21 to which he simply replied, "Hopefully, enjoying the summer. I don't know."
John Cena's last WWE appearance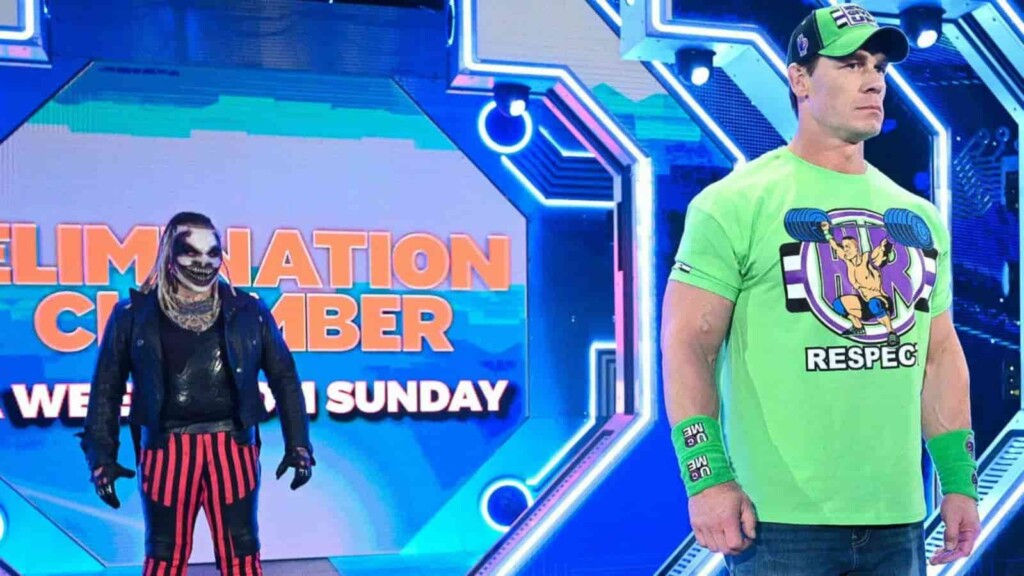 Cena last appeared on WWE at Wrestlemania 36. He faced The Fiend Bray Wyatt in a Firefly Funhouse match, which took him on a bizarre cinematic journey of his own career. Since then, Cena has been completely focused on his Hollywood career.
John Cena will be appearing on two big franchise movies – Fast & Furious, and The Suicide Squad. His Suicide Squad character, The Peacemaker, will also be getting his own series. Reportedly, Cena's schedule clears up around July, which would enable him to build a feud leading up to WWE Summerslam.
John Cena and Universal Champion Roman Reigns have faced each other on several occasions. But this time the stakes would be higher. The biggest face to ever step inside the ring will be up against the biggest Heel in the company today.
WWE Summerslam airs live on 21st August, 2021.
Also Read: Seth Rollins makes a public appearance to help a small business