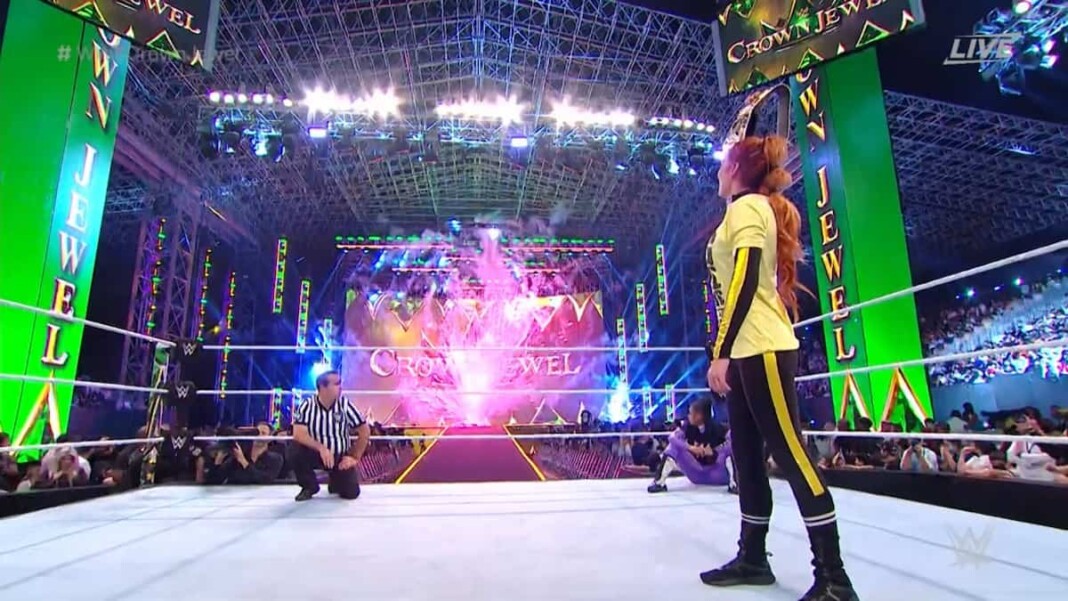 Becky Lynch defeated Sasha Banks and Bianca Belair in an absolutely classic match at Crown Jewel 2021. Her win saw the Man retaining her Smackdown Women's Championship and move to Raw, following the WWE Draft, with the gold. Lynch, Banks, and Belair were praised worldwide for their action packed match at the pay-per-view.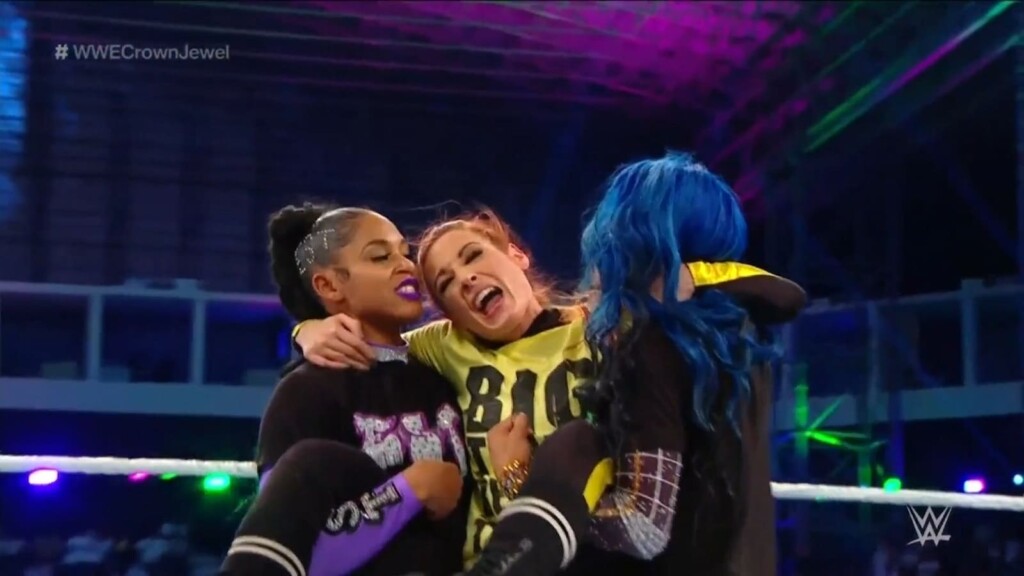 The triple threat match started with Bianca Belair using her power to take both Sasha Banks and Becky Lynch down. The three women were then seen trying to roll each other to get the pinfall win. Some great combination of moves brought Riyadh up on their feet for chanting 'This is Awesome'. The three women knew each other very well following their history which made the match more exciting.
Throughout the match, some pinning combinations were being tried to get a sneaky victory over the Smackdown Women's Championship. Banks was seen delivering the three amigos to Belair when the Boss was taken out mid way out of the ring. Lynch was then seen fighting back in the match when she took both Banks and Belair down. Banks though was seen fighting back and applying the back statement on Lynch when Belair was seen delivering a moonsault.
Banks was then seen taking control over the match with some power strikes when Lynch delivered a man handle slam to the Boss. In the end, Becky Lynch was taken down with a kiss of death but then rolled Sasha Banks to get the pinfall victory and retain the Smackdown Women's Championship
Twitter erupts as Lynch vs Banks vs Belair compete in an absolute classic at Crown Jewel 2021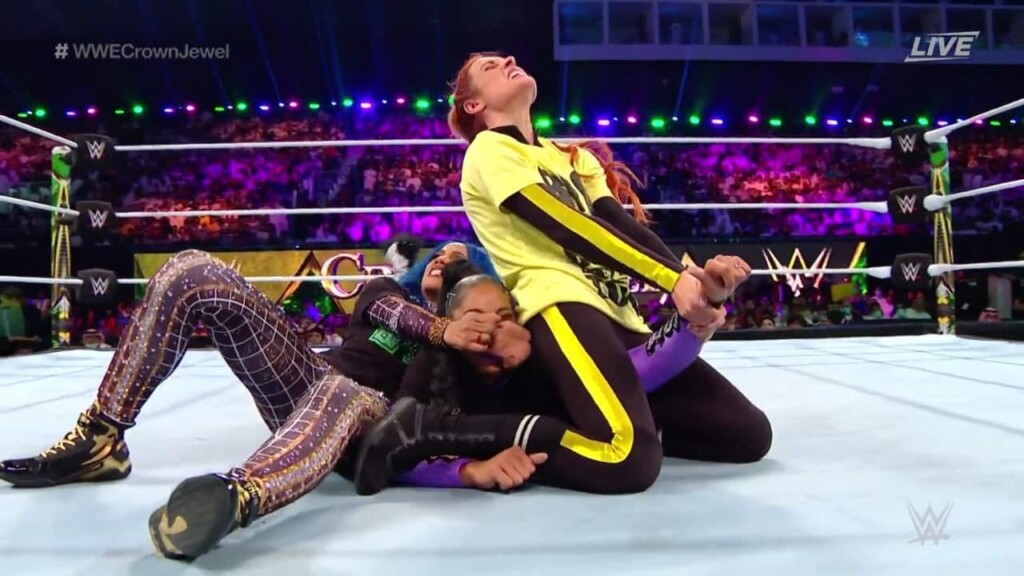 The WWE Universe was excited to see Becky Lynch defend her Smackdown Women's Championship successfully in an absolute classic at Crown Jewel 2021.