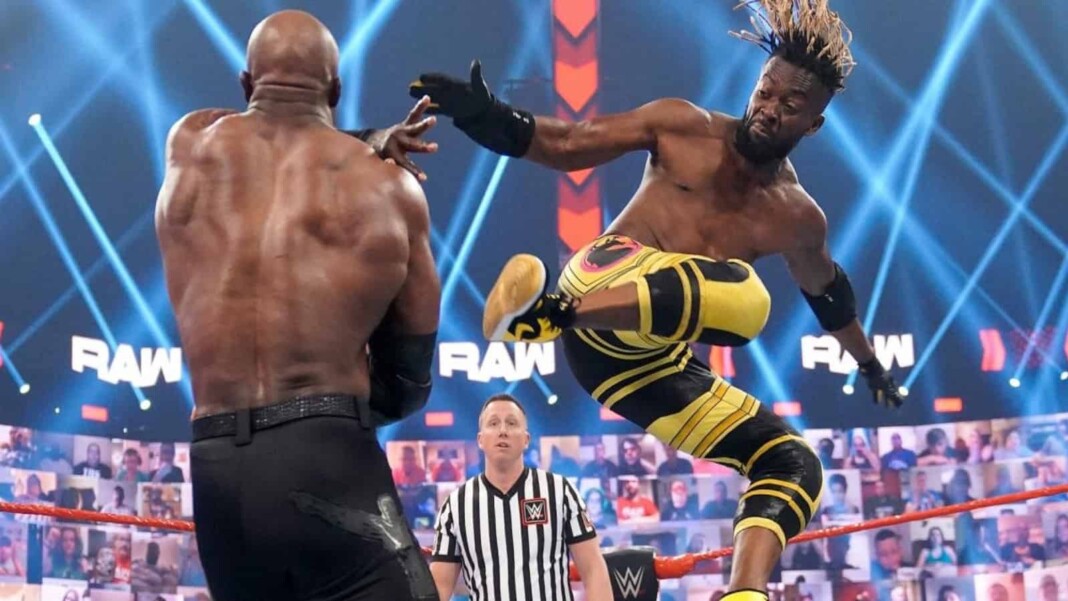 Bobby Lashley is currently flying high as he defeated drew McIntyre in the Hell in a Cell pay-per-view. The all-Mighty did receive help from his manager, MVP, to secure the win. the win also meant that Drew McIntyre would not get a shot at the WWE Championship as long as Lashley has the belt wrapped around his waist. There was much confusion about who is going to face Bobby at the Money in the Bank PPV but now the air has been cleared.
It is Kofi Kingston who has been announced as the new challenger of Bobby Lashley for the upcoming PPV. The match was made official last week on an episode of WWE Raw when Kofi challenged the all-Mighty WWE Champion, and he accepted it. The fight was later made official by WWE, and it is now confirmed that the two will battle it out at the Money in the Bank PPV event.
Who will win the match the Money in the Bank?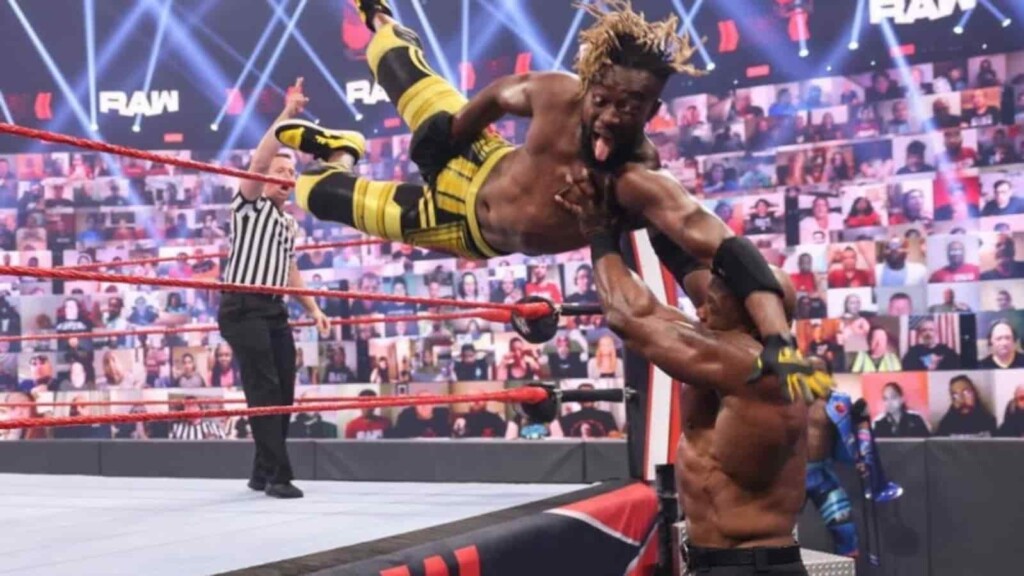 Going by the situation it is hard to predict that Kofi Kingston has a chance to snatch the belt from Lashley. Lashley is a powerhouse and his strength and MVP's intelligence might prove too much for the high-flying athlete. Though Kofi is expected to give a tough fight to his opponent at the Money in the Bank PPV, Lashley is likely to retain the WWE Championship in the end.
Lashley's biggest strength is MVP who helps the champion to gain momentum in the matches. And it is sure that MVP would try to distract Kofi in every way possible when the two superstars lock horns at the PPV. Lashley is also more suited at the moment for the business of the brand and Kofi does not seem the right man to be the face of the WWE at the moment.
Another reason why Lashley could be plotted to retain the gold is the possible return of Brock Lesnar. Lashley has already expressed his interest in fighting the beast calling it his dream match. But Brock does not seem to be interested in the idea and hence the return is on hold. But there is every possibility that Lesnar would return to floor Lashley as WWE is planning on his return for the live crowd to enjoy.
Also Read: MVP teases Brock Lesnar on Twitter to fight his client Bobby Lashley