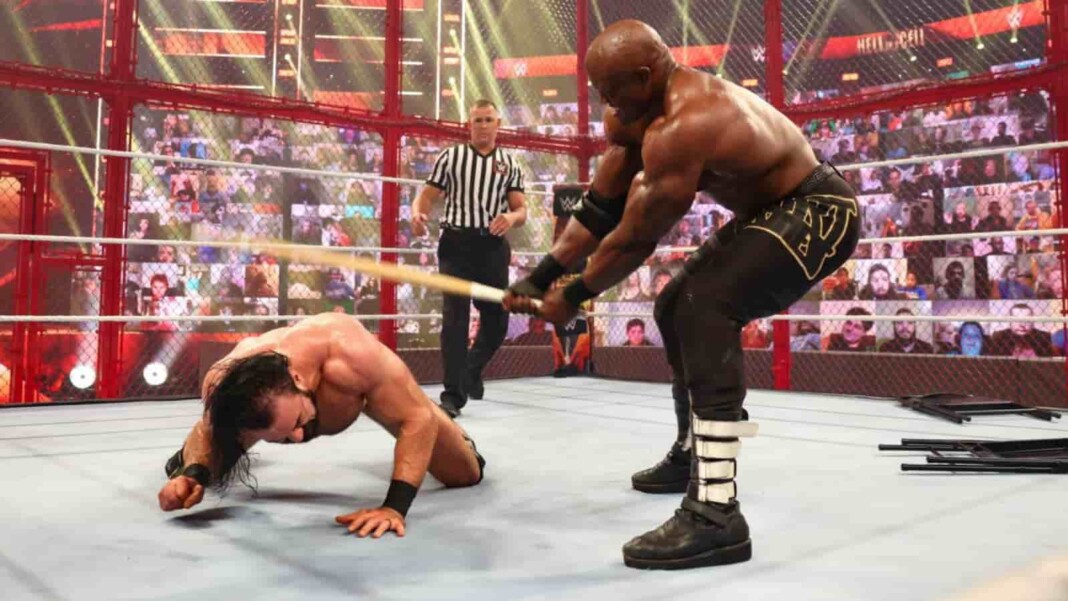 WWE Hell in a Cell 2021 main event saw Drew McIntyre trying to capture the WWE Championship from Bobby Lashley for the final time. It was a brutal, hard-hitting encounter, but was ruined due to its ending.
MVP interfered during the match, and helped Lashley in retaining his title against McIntyre. While several fans were unhappy with the ending, but there were several botches throughout the PPV too. One of these botches came during the main event, when a mysterious hand appeared below the ring.
The moment came after Drew McIntyre was put through a table. The mysterious had appeared from under the ring. It was seemingly a member of the WWE's production crew was just pushing out a table from under the ring.
The appearance of the hand had initially got the fans excited, as they believed that Brock Lesnar will be appearing from below the ring and attacking Lashley. But nothing of that sort happened, as the show ended as soon as Lashley won the Championship.
Drew McIntyre's loss at WWE Hell in a Cell 2021 has pushed him out of the WWE title picture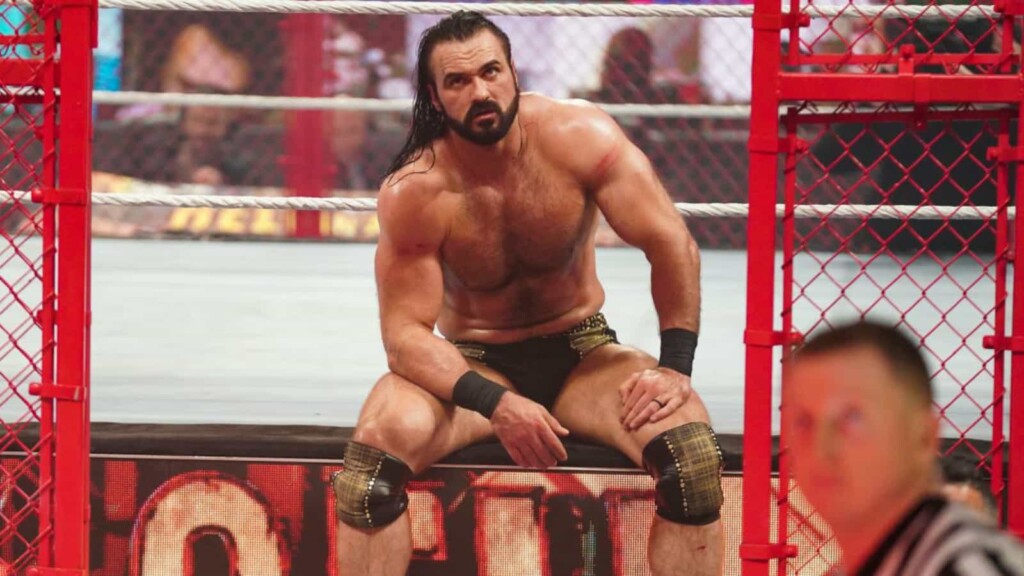 The WWE Championship match between Bobby Lashley and Drew McIntyre had an added condition. If McIntyre lost the title, he will no longer be allowed to challenge Bobby Lashley for the WWE title. Lashley has now successfully defended his WWE title against McIntyre on three occasions – Wrestlemania 37, Wrestlemania Backlash and Hell in a Cell.
After being in the title picture for 16 months, out of which, 300 days were as a Champion, Drew McIntyre will finally move on to newer challenges. It will also be interesting to see that who steps up to challenge the WWE Champion.
Also Read: Becky Lynch return imminent as the former Raw Women's Champion was seen at backstage during Hell in a Cell