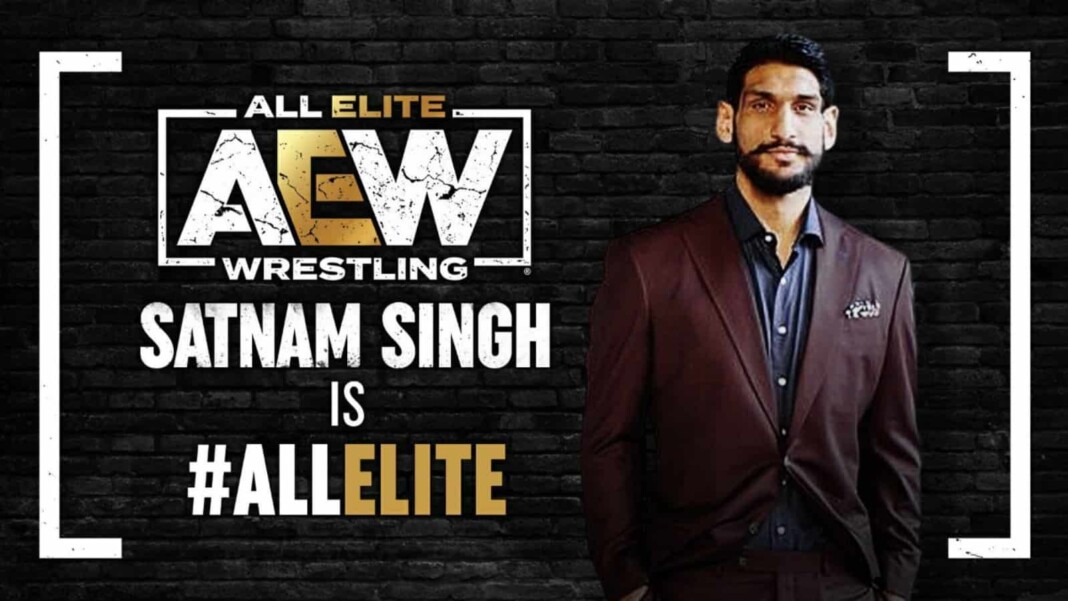 Satnam Singh, the first-ever player from India to be drafted by the National Basketball Association, has turned pro-wrestler. With a towering figure of 7'3'', Singh was drafted by the Dallas Mavericks in 2015 and went on to play for the Texas Legends, the G-League affiliates of the Mavericks. But now the 25-year old athlete has made the jump from the basketball court to the wrestling ring.
Satnam Singh was recently signed by All Elite Wrestling. Having made the switch to professional wrestling at an early age, Singh has plenty of time to transition into an impressive full-time pro wrestler. He will now be training at the Atlanta-based Nightmare Factory, run by QT Marshall and Cody Rhodes.
"In addition to Satnam's commanding 7'3" stature, I was impressed with his high level of athleticism and charisma. He's an exciting addition to our roster, and I'm looking forward to our fans getting to know Satnam's personality and watching his development," mentioned Tony Khan – CEO, GM and Head of Creative of AEW.
Interestingly, Singh is not the first NBA star who will be performing inside the AEW ring. NBA Legend, Shaquille O'Neal has also appeared on AEW and had even participated in a match. O'Neal had teamed up with Jade Cargill to face Cody Rhodes and Red Velvet in a Mixed Tag Team match.
Satnam Singh is the latest addition to the rapidly expanding All Elite Wrestling roster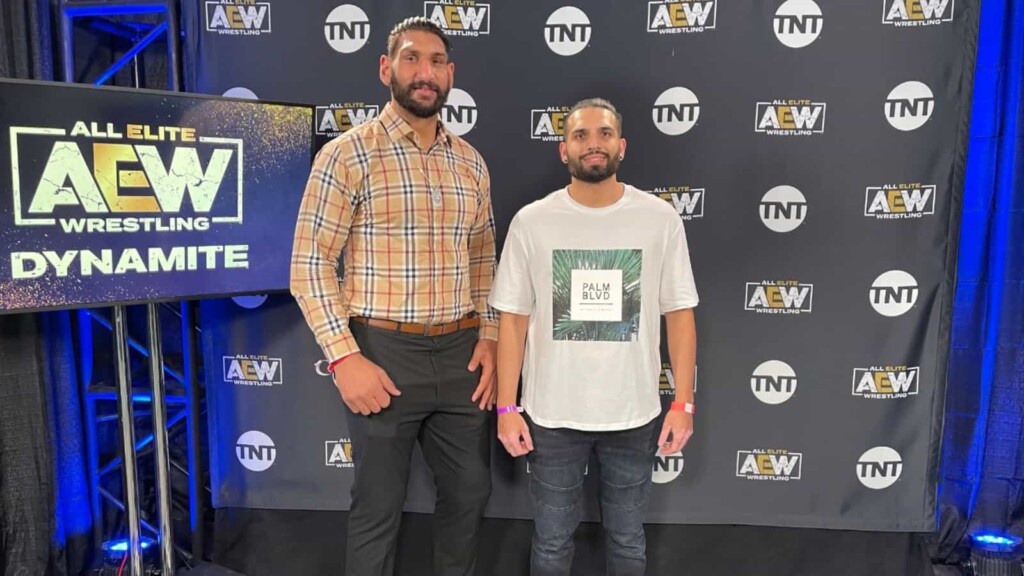 WWE has monopolized the world of professional wrestling for several years. But with All Elite Wrestling's launch, it finally seems like WWE has a stiff competitor. Although WWE maintains that they do not consider AEW to be a competitor, it certainly is. Over the last couple of years, AEW has managed to attract some of the big names from WWE.
Jon Moxley, Miro, Christian, Andrade and Big Show are just some of the names that jumped ships and are excelling on AEW. But the biggest blow to WWE came when one of the biggest Superstars of the industry – CM Punk, signed with them. In fact, post his appearance, WWE even lost to AEW in one of the key demographic ratings!
But a commendable point here is that AEW is not only focussed on signing the top stars of the industry. They give equal importance to signing the independent stars and having homegrown talent and that is exactly what they intend to do with Satnam Singh. His addition also makes him the first Indian to sign with the company and that might even help them in building a loyal fanbase in India too.
Also Read: UFC star Jorge Masvidal appears on AEW Rampage; attacks Chris Jericho