Alexa Bliss and Bray Wyatt are no strangers to each other. The two shared a relationship during Wyatt's Firefly Funhouse days, but many believed they were done after his release. Seems like they are not because Bray Wyatt has made his presence known around Alexa in more ways than one, including during this week's Monday Night Raw.
Cathy Kelly welcomed Bianca Belair, Asuka, and Alexa Bliss for the backstage interview and congratulated them for their win at WarGames. While there was happiness in the air, something really weird happened. No one noticed, but it affected Alexa.
As Cathy completed her question, a Bray Wyatt glitch occurred on the monitor right behind Alexa Bliss. This glitch also included the new Bray Wyatt logo, following which Alexa's demeanor changed, and she went into a trancelike state, until Bianca shook her back into reality.
Bliss continued to look fazed as she generically appreciated Becky Lynch, implying her mind wasn't there at all. This was a major teasing moment in the eyes of WWE fans, as everyone assumed Alexa would join Bray Wyatt soon.
Also Read: "We don't know if it's a man or woman"; When Nikki Bella made DEROGATORY comments over Chyna citing her physical appearance
Alexa Bliss character change have made a positive reaction by fans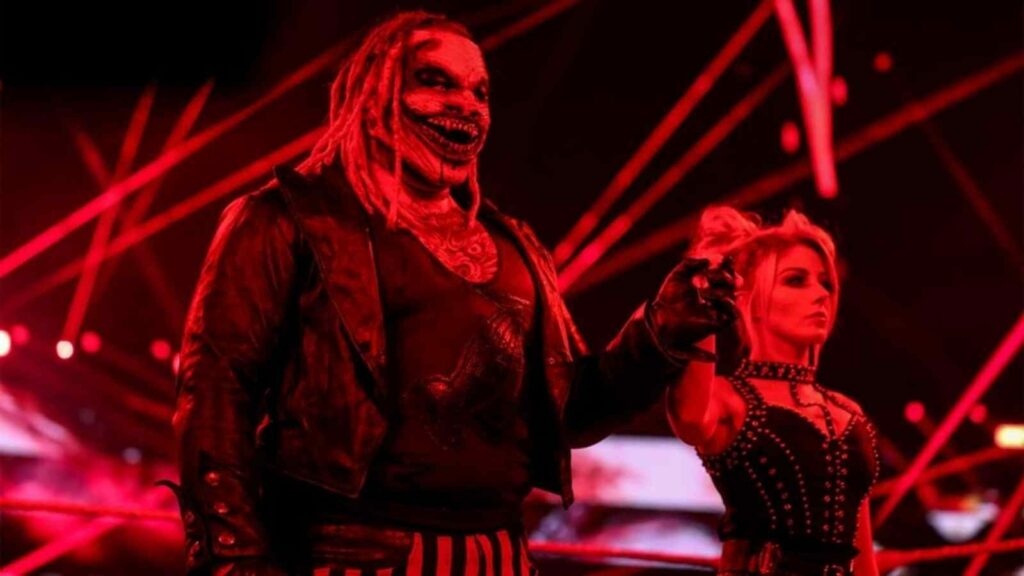 Alexa has had a tough year so far. Although she and Asuka won the WWE Women's Tag Team Championship this year, her reign was brief and lackluster.
Although she returned from the dark gimmick, her new character of being a limbo is extremely perplexing, and no one understands what she is going through. Every fan is getting excited about her now because her pairing with Bray Wyatt would be fantastic.
Also Read: "I wanna see you get your a** kicked"- Nia Jax reveals the conversation she had with Vince McMahon after competing in the Men's Royal Rumble match in 2019
WWE has been teasing this partnership for a while now, and everyone loved both of them for delivering some of the greatest frightening moments in WWE history. Let's wait and see if the corporation reforms the duo. After all, one should "Never say never in WWE"
Also Read: WATCH: Bray Wyatt's Emotional Address To the fans at Crown Jewel Ends With a Big Message from Uncle Howdy