Alexa Bliss has replied to a tweeter user, who asked her about her favorite moment with Braun Strowman. Alexa Bliss debuted with her fairy gimmick with "Bling Bling" theme and then transformed herself into the Villainous Harley Quinn looking girl. Alexa recently debuted with her new theme song, when she returned to WWE since her appearance at this year's Elimination Chamber. Alexa Bliss has some good wrestling buddies and one of them happens to be former WWE superstar Braun Strowman.
Alexa Bliss has involved in some interesting storylines during her tenure in WWE. Alexa bliss was involved in a storyline with Braun Strowman two times in her career, with the first one being in 2018. Alexa competed as a single wrestler until 2018 when she took part in Mixed Match Challenge with former universal Champion Braun Strowman. They even managed to reach the Semifinals of the tournament but lost it thereafter.
ALSO READ: "Most notable female to do it"; Sonya Deville reveals her inspiration in taking the management position in WWE
Alexa Bliss reveals her best moment with Braun Strowman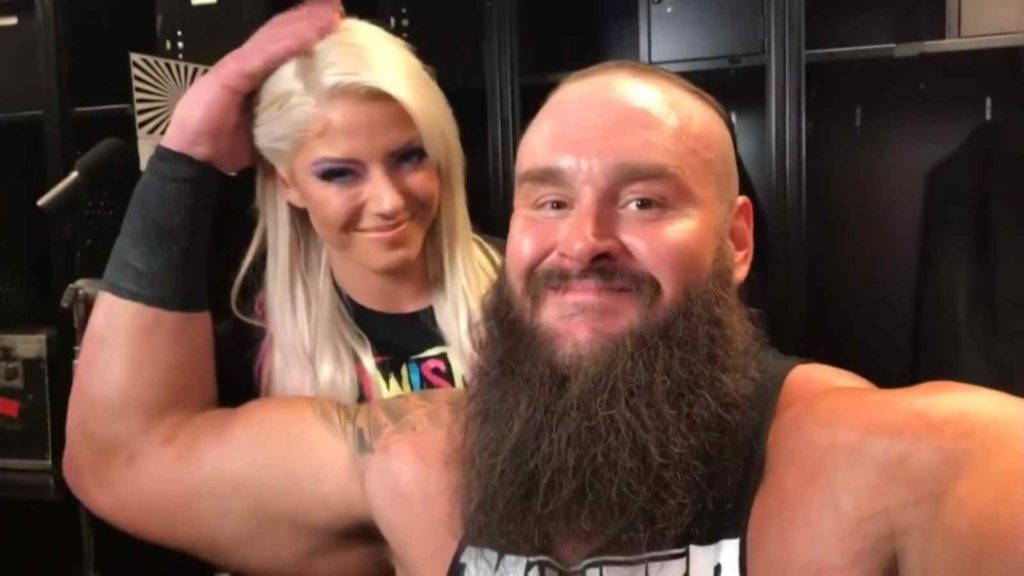 As a Part of the Storyline, since their Participation in the 2018 Mixed Match Challenge, Braun and Alexa Showed their affection for each other with both trying to kiss each other backstage when a Bliss' fan suddenly interrupts them making Braun leave in anger.
During 2018, Alexa Bliss and Braun Strowman were also a part of the WWE reality show Ride Along, where they rode to Cleveland and shared fun stories about each other along the way. One such story that Braun shared was him being an Elf and entertaining people on the streets. The duo also talked about their experience of the being in the Mixed Match Challenge and compared their Sizes by touching their palms to each other. They sure had a lot of fun along the road.
When Alexa was asked about her favorite moment with Braun, she replied that participating in the show Ride Along with Braun was a lot of fun and she enjoyed it thoroughly.
She replied, "I really liked our ride along"
Alexa Bliss and Braun Strowman are good friends and they have respect and admiration towards each other. Strowman was also an attendee at Alexa and Ryan's wedding in April of this year.
Braun strawman was released from WWE in 2021 and since then he has made his Ring of Honor and Independent Circuit Debut. Strowman also started his own promotion in 2022, which is said to have been inspired by the movie "Fight Club". Alexa Bliss has failed to get an opportunity to compete for the RAW Women's Championship but she is expected to be a part of the Money in the Bank live event.
ALSO READ: "IT IS OVER": When Vince McMahon asked Stephanie McMahon and Triple H to split
ALSO READ: "That match was a lot of fun especially towards the end" WWE universe is enthralled after AJ Styles, Finn Balor, and Liv Morgan are defeated by The Judgment Day at WWE Hell in a Cell 2022.