Bianca Belair is set to defend her RAW Women's Championship against Alexa Bliss at the Royal Rumble. Belair's most recent defense was on January 2nd against Alexa Bliss. She won via DQ as Bliss lost her mind and became aggressive, thereby beating Belair mercilessly. Alexa Bliss is soon going to get involved with Bray Wyatt or Uncle Howdy. Most likely, it would be Uncle Howdy, as he provided her assistance on last week's edition of RAW.
This week on RAW, Bianca Belair defeated Sonya Deville in a singles match. After winning the 2021 Royal Rumble, WWE's EST established herself as a prominent face. Thereafter, she went on to defeat Sasha Banks at WrestleMania 37 to win the SmackDown Women's Championship. The win marked her first championship in the WWE, and since then she has been unstoppable.
Although she has been doing great since winning the Rumble, she wasn't the first choice to win the Rumble. During his recent appearance on the Public Enemies Podcast, former WWE writer Chris Dunn said that Charlotte Flair was originally planned as the winner of the Royal Rumble.
He said that a writer named Ryan Ward changed Vince McMahon's mind, and Bianca Belair was chosen to be the winner of the match. Dunn stated that Ward had been John Cena's writer and was vital to the women's revolution. He said that Ward told Vince McMahon that they wouldn't be getting any new stars if Flair won the match, and this made Vince change his mind.
"……Charlotte going over and Bianca [Belair] was going to get eliminated like midway through the match…..it but this guy, Ryan Ward, he's been there for like 14 years……From my understanding, what I heard, he kind of said something to Vince [McMahon] to the effect of, Vince, if you look at the Royal Rumble tomorrow, you have Edge winning and Charlotte winning…..really nail that post-match promo and she did it and she was just awesome and great"
RELATED: "I'm struggling," Liv Morgan makes a request to Bianca Belair for Royal Rumble 2023
Charlotte Flair recently heaped praise on Bianca Belair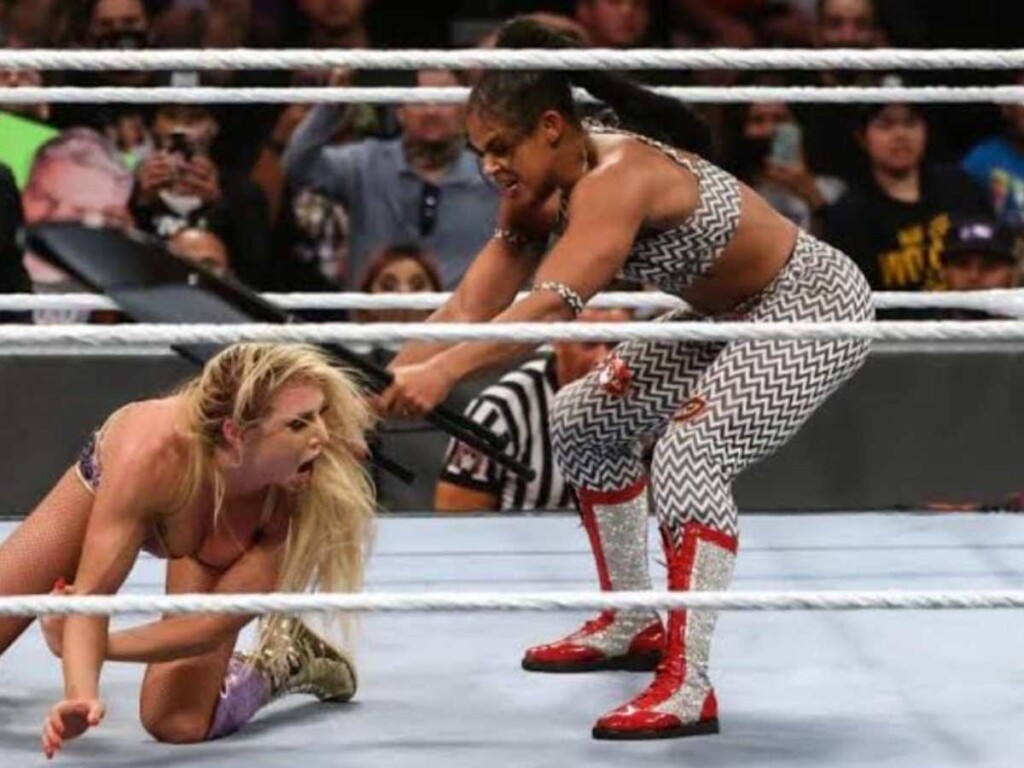 It has been long speculated that Charlotte Flair would be facing Bianca Belair at the grandest stage of all. Although the two have faced each other several times, they haven't been involved in a major storyline. Charlotte Flair recently became the SmackDown Women's Champion by defeating Ronda Rousey. As of now, both have been champions, and if plans are to happen, one may lose the championship before WrestleMania.
During a recent edition of The Bump, Charlotte Flair praised Bianca Belair for doing so well and managing the demanding schedule. She remarked that Belair is swiftly becoming the face of the Women's division and that she couldn't be more proud of her. From a competitive standpoint, Flair stated that she would love to compete against the EST of WWE.
"First, I want to give kudos to Bianca. I know what it's like to be in that role she's in…… I know that schedule and how grueling it is, and she's doing it. She's doing it well.….and I couldn't be more proud of her. From a competitive side, the best for last, baby. Bring it."
Bianca Belair has fought all three of the "Horsewomen" at the PLEs except Charlotte Flair. If Belair beats Flair at WrestleMania, she would be the first woman to have defeated all four women at premium live events.
In case you missed it:
John Cena firmly hints at his next WWE venture
"Sneaky Sneaky," Nikki Cross has a weird reply on Alexa Bliss' confusing character turns every week