Braun Strowman recently competed in his first match after his return to WWE and it was a decent match, with Strowman managing both members of Alpha Academy single handedly. Braun Strowman returned to WWE after a year and his return saw the monstrous side of him, which involved throwing bodies involved in the tag team match. Thereafter Braun Strowman has been beating The Alpha Academy on SmackDown and then his first match was scheduled with Otis, whom he defeated on this week's SmackDown.
In one of his recent interviews, Braun Strowman is eyeing on the United States Championship and wants to become the Grand Slam Champion. We might soon see a bout between Bobby Lashley and Braun Strowman for the WWE United States Championship. The Former Universal Champion was released last year due to budget cuts and he was very disheartened after his release.
He had said in the past that he wouldn't wrestle for any other promotion other than WWE and he stuck to his words. Strowman never joined any other promotion after being released from WWE but instead created his own promotion Control Your Narrative with former WWE Superstar EC3.
Braun Strowman had said that he was always a plan B in the company and he never had any problem in being the plan B for the company. Strowman said that he would whatever the WWE wants him to do, be it a comedy, be it a serious or lovable character, he was ready to do everything and whatever was put on his table.
Strowman has changed his physical appearance drastically and looks ripped and lean than his previous self. The Former Universal Champion took to twitter to show how he has evolved over the years. He posted a collage of picture of his bulky physique from 2015 and the much transformed and ripped physique from this year. He captioned the picture as, "Evolution!!!!! #MonsterOfAllMonsters"
RELATED: "What we do is MAGIC"- Braun Strowman wants to reignite his FIERCE rivalry with the member of "The Bloodline"
Braun Strowman reveals how he transformed into a ripped man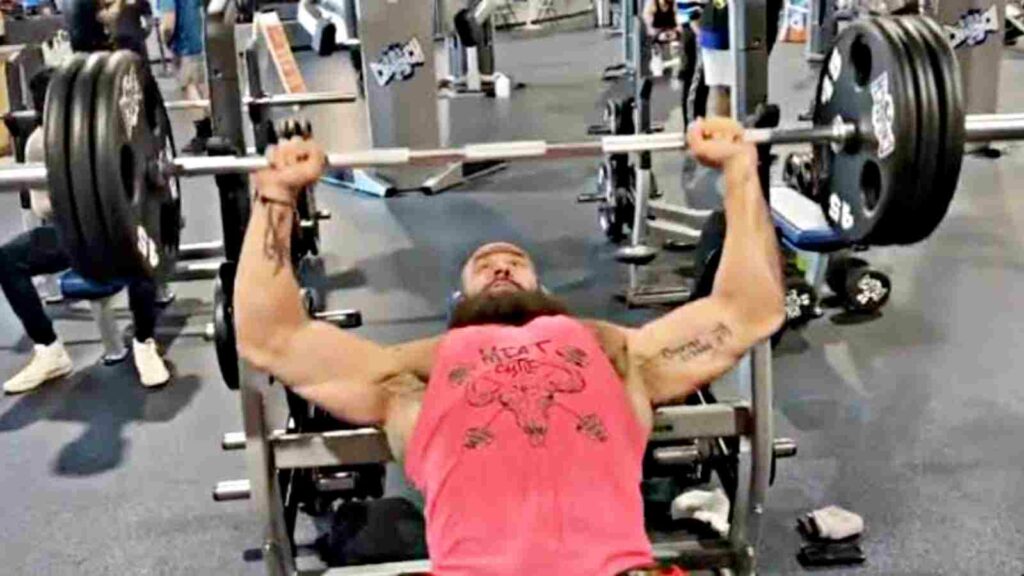 In a recent appearance on After the Bell Podcast, Braun Strowman said that he grind everyday as all the stuff doesn't happen overnight and noted that consistency is the most important thing in this. Strowman said that his change has been ongoing for a long time and that, in the years building up to this point, he completely overhauled the way he trains, eats, sleeps, and lives in general.
Braun Strowman said that he worked with the best nutritionists, trainers, and coaches in the world and that he would continuously look for ways to improve himself. He believes that working with individuals who are better than ourselves makes us better. He claimed that he utilized all of his resources to locate the best individuals on the planet to assist him in achieving his objectives outside of the wrestling profession.
ALSO READ: "I know them, but…"- Kofi Kingston claims that he is unfamiliar with the WWE's current superstars