Brock Lesnar has been a great wrestler of all time not only in WWE but also in UFC and has also been the UFC world heavyweight champion for almost two years although Brock Lesnar came back to the WWE ring in 2012 and is not going back in the octagon for a while.
Lesnar was UFC champion from 2008 to 2010. He was banned from the UFC in the year 2016 before the match against Mark Hunt. The fight was supposed to be placed in the event called UFC 200 but before the match, Brock's doping test came positive leading to the cancelation of the match and Brock getting banned.
ALSO READ:"I hear you" Seth Rollins' apology gets Triple H's attention
Did Brock Lesnar use drugs before matches?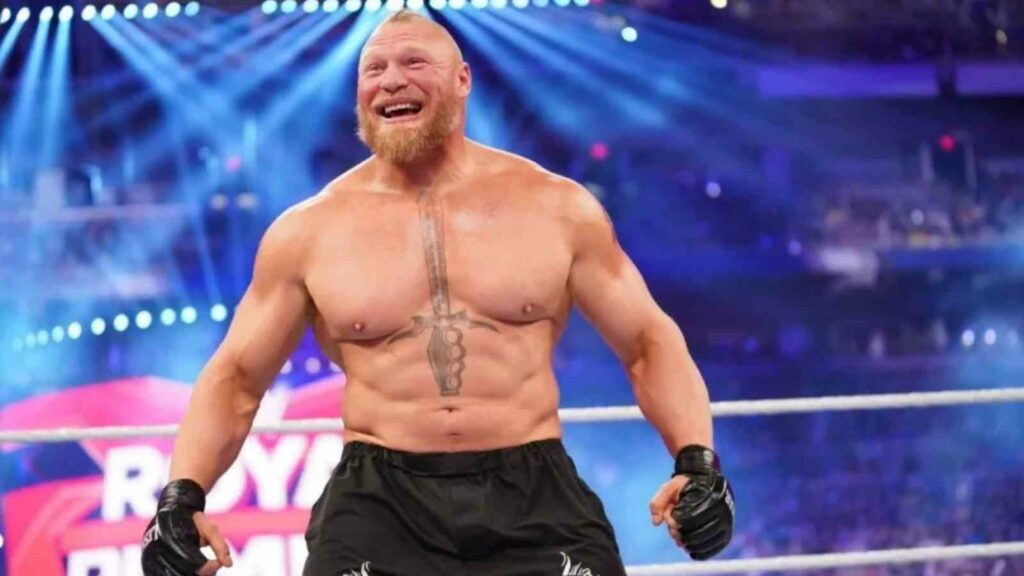 Well, the answer to this is still not fully cleared as there were two urine tests one the night before and one before the match where both the test came positive. The test was positive for estrogen-reducing drugs called Clomiphene and its metabolites 4-hydroxyclomiphene.
The United States Anti-Doping Agency (USADA) when found this banned Brock Lesnar from the UFC ring for a year Clomiphene is on the WADA Prohibited List as this drug reduces the amount of estrogen in the body which leads to the release of more testosterone or more power for the body. The most notable part is that USADA does not say that Brock has used steroids and has a perfectly healthy and natural build-up physique. One of the main doctors in the USADA gives a whole explanation about this by saying the following
"With [anabolic steroid use], it's pretty common to get either enlargement of the breasts (gynecomastia) or tenderness of the tissue (mastodynia)" Dr. Stuart Weinerman, M.D., an endocrinologist
On the other side, this same drug is used by women athletes for infertility but is banned for male Wrestlers. Brock Lesnar explained as he had used asthma medication, eye medication, and foot cream which can lead to the positivity of the test. He wrestled the same match after the banned and Lesnar defeated Mark in that match and ironically gave a slap on the face of USADA for making him not wrestle for a whole year although the ban was retroactive it made Brock's reputation somewhere and made him look bad.
The wrestler competed in the WWE ring for that whole year because of the support from the company and is very thankful for the support provided by the WWE.
ALSO READ:"She's lucky the announcers were holding Doudrop and me back"- Ronda Rousey's untelevised appearance from Raw this week at MSG blasted by Nikki A.S.H
ALSO READ:REVEALED : Seth Rollins could get a brand new opponent for his match at Summerslam courtsey of Triple H
Do follow us on: Google News | Facebook | Instagram | Twitter