Carmella is not the leading woman in any brand of the women's division. In her career that started in 2013, she has only minimal accolades to her name. She has held the SmackDown Women's Championship for a single time in her life through the Money In The Bank contract.
She has also won the WWE Tag Team Championship along with Queen Zelina. Her solo achievements remain the WrestleMania Women's Battle Royal and the WWE 24/7 Championship. Carmella is not a big name for the WWE industry but she somehow manages to make it upto the top of the headlines for the industry.
Continuing her style, she has again made it up to the news but this time it is for a NSFW photo. There have been multiple incidents in the past where photos have been leaked through unknown sources and Carmella has been added to the same.
RELATED – "LOVE learning that my F*****G wife got INJURED" Carmella's husband deletes the tweet after reportedly making of her for getting injured in a live event
Carmella takes stand on her leaked video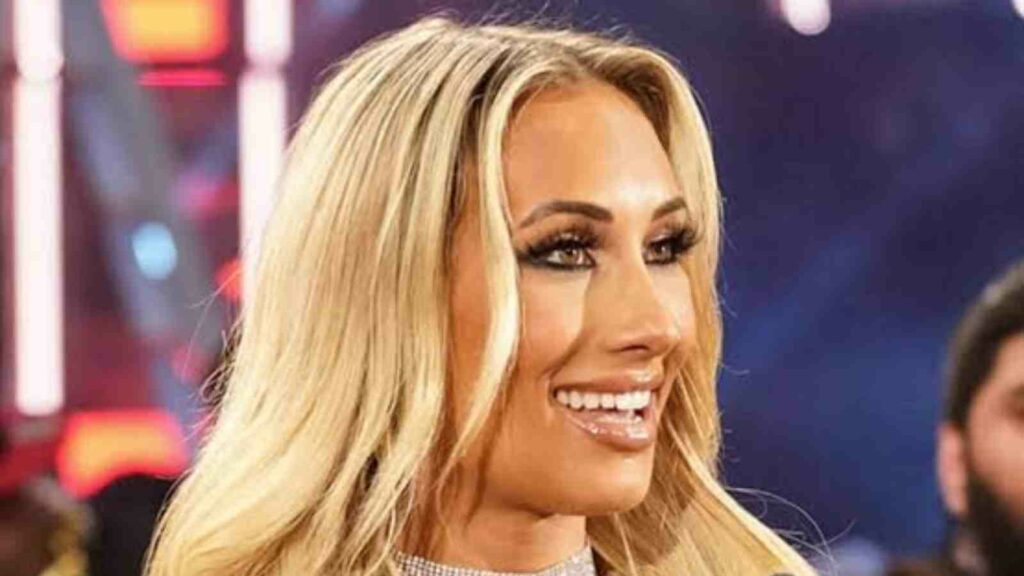 The leaked picture is supposedly Carmella giving oral s*x to her husband Corey Graves. The picture, despite being blur, gives a clear view to the hand tattoo Corey has. The fans were very observant to find out that it was indeed her.
However, Carmella didn't bug from her position to accept that it was her. She took to Twitter to address the picture. She said that the photo is photoshopped and that the girl shown in it is not her. You can check out her tweet below:
Despite her taking side, the fans were able to observe the minute details of Corey Grave's tattoo. The angles and the colours visible on the tattoo are near perfect. It is not possible to photoshop it. This confirms the authenticity of the picture to a wide extent.
"ITS PHOTOSHOP!!! Do some research and you'll find the ORIGINAL. Stop tweeting about things that you know nothing about. You're out here trying to ruin peoples lives and careers. It's disgusting," tweeted Carmella in a reply.
The WWE Star was last seen at the RAW episode post WrestleMania 38. Her tag team partner Queen Zelina attacked her in revenge for losing their title at the WWE Premium Live Event. Since the management has great control over the creative team, her further plans at WWE will be unveiled soon.
ALSO READ – "No one Needs to Acknowledge You" Ronda Rousey's SHOCKING Comments on Roman Reigns sparks Controversy