Chris Jericho is a thirty-year veteran of the pro wrestling business. The 'Painmaker' has wrestled for countless promotions over the years, all the way from WCW to Vince McMahon's WWE, and now AEW.
Jericho has been in countless storylines in WWE and beyond, but he recently shared a real-life story that would scare the living daylights out of anyone. The former AEW World Champion shared his first-hand experience with alien abduction.
During an interview speaking to Howie Mandel on Howie does stuff, Chris Jericho explained why he is a believer in supernatural things. He revealed the belief comes from first-hand encounters in his life and cited there are two main events, one being time displacement. He explained the phenomenon as when you can't account for a certain time frame.
Comparing the feeling, he had to do something like an abduction. Later on he said it usually took him one hour to reach his home and that day he was supposed to reach there by 2 AM. Instead, he got home at 5pm and never felt the 15-hour time gap. Jericho also admits he didn't drink, nor did drugs, or any kind of substance abuse that night.
Also read: WWE Legend sends a threatening tweet to Seth Rollins in response to his remarks on Raw
Chris Jericho's another supernatural interaction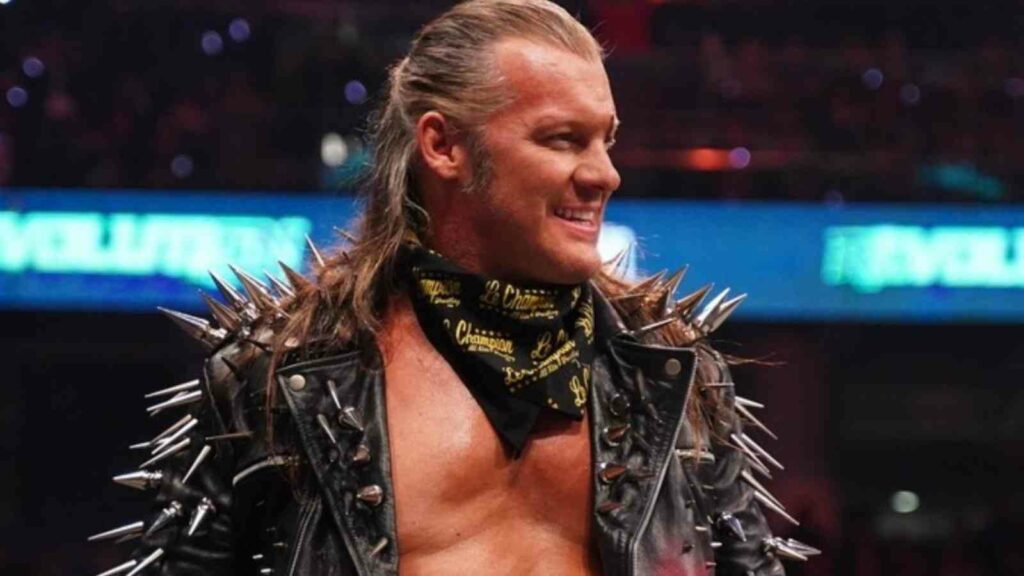 Chris Jericho also reflected on another supernatural experience he had. He shared another supernatural experience he had during the filming of his show 'Chris Jericho: Hunting Monsters' for Travel Channel five years ago.
During an episode of finding Louisiana Werewolfs in the town of Louisiana Bayou, he explained a story of a voodoo priest who put a curse on the town, killing 50 people, who were buried in a mass grave in the middle of the swamp.
On reaching the mass burial ground, Jericho put his machete down. The ghost hunters were present there. Just as they scanned Jericho with the scanner, it went green, implying he has a spirit attached to him. He didn't believe it right there and in disbelief; he scanned himself again with the scanner and saw the same result.
Also read: "It's only begun": Roman Reigns opens up on the possibility of him losing the world championship soon.
He started feeling a bit nauseated and it all just went away as he pulled his machete from the ground. He said, "It's pretty out there stuff, but when you're there and it's three in the morning and you feel something weird going on and you know it's not normal, it's hard to explain it." Clearly putting light on why he believes in supernatural stuff.
Also read: Rhea Ripley compares herself and Bianca Belair to Stone Cold Steve Austin and The Rock