What in the world is happening right now? How will you react when your brain realises that Daniel Cormier is making a huge appearance for WWE after 6 days. It's not just about showing up his face and garner those reactions from the live audience, he's set for something enormous.
We don't think Cormier is a subject for any kind of introduction, former UFC Lightweight and Heavyweight Champion, only the second man in history to hold these titles in separate weight classes simultaneously. His MMA record demonstrates his legacy as DC took part in 26 fights during this profession and won 22 out of them and significantly 10 came from knockouts.
He developed many rivals throughout his iconic career. He's been in some of the greatest UFC bouts of all-time but when asked about his career-best rival, he named Stipe Miocic. Many expected that position was reserved for Jon Jones, but DC never admired him as a good person obviously barring his fantastic skills inside of that octagon.
RELATED : "STOP fighting, we love you-" Daniel Cormier urges Floyd Mayweather to get done with the exhibition boxing stint
Daniel Cormier is set to officiate Seth Rollins vs. Matt Riddle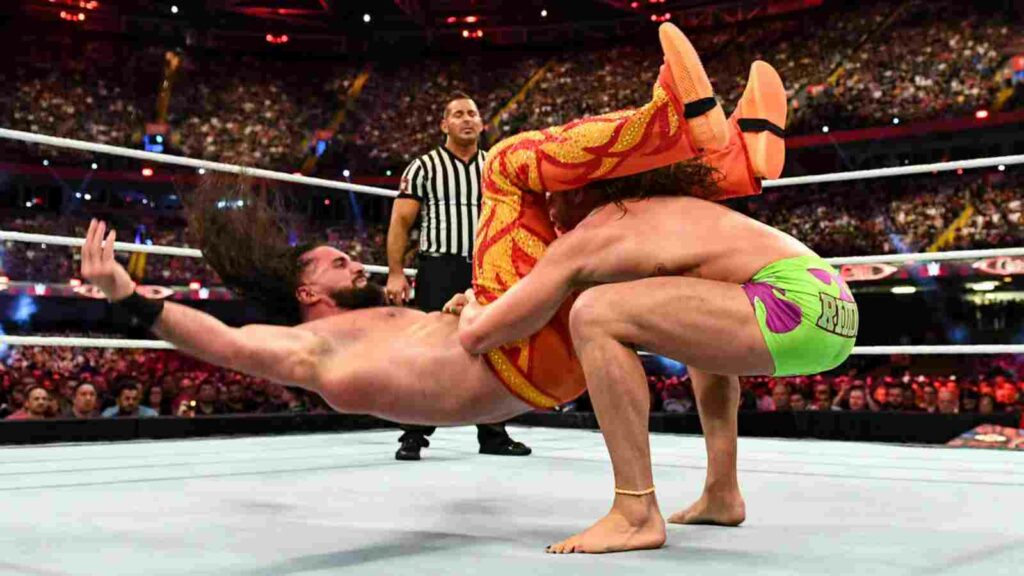 WWE Extreme Rules just keeps getting better this year as we're now set to have a blockbuster impression from Daniel Cormier next week in Philadelphia. BT Sport analyst Ariel Helwani confirmed this groundbreaking news moments ago and everyone's feeling like dreaming.
Cormier will serve as the Special Guest Referee in the Fight Pit match between Seth Rollins and Matt Riddle, a rivalry that has gotten out of control from everyone's power. DC told that this feud has become more personal than ever and there's only one person qualified enough to take care of this business, Daniel Cormier himself.
"The Rollins-Riddle feud has gotten very intense and personal. There's only one person qualified enough to oversee this brutal match at Xtreme Rules and it's me. I'll see you guys in Philly next Saturday."
ALSO READ : Disappointing update on the WWE future of Randy Orton