Fans are confused with the Miz and Dexter Lumis Saga. Johnny Gargano has narrated numerous stories about their past, which the A-Lister has recently confirmed. After hiring him, Miz tried to get into the spotlight. But after he stopped paying Lumis, things took a steep turn in a few weeks.
After Gargano's narration, things have turned around for the Miz. Fans now hate the A-Lister more than ever before. After Gargano's investigator recorded the Miz revealing the truth, Dexter Lumis was allowed to battle the former WWE Champion. With a victory for Lumis, he can get the money he hasn't been paid for, and a contract with WWE.
Monday Night Raw hosted a high-stakes match for Dexter Lumis and the Miz. But the latter tried to keep himself out of the ring. After Adam Pearce forced the Miz to get in the ring, the match started. In an action-packed 'AnyThing Goes match,' Dexter Lumis stood victorious with all the money he deserved and a WWE contract.
After the match, Lumis gave away some money he earned to young kids. But Miz then attacked him from behind, taking all the money from Lumis and a kid as well. Johnny Gargano then came out to kick Miz and take the money back. Dexter Lumis and Johnny Gargano then celebrated the former's win and a WWE Contract.
ALSO READ: 800 and counting: When will Roman Reigns lose his Undisputed WWE Universal title?
What's next for Dexter Lumis?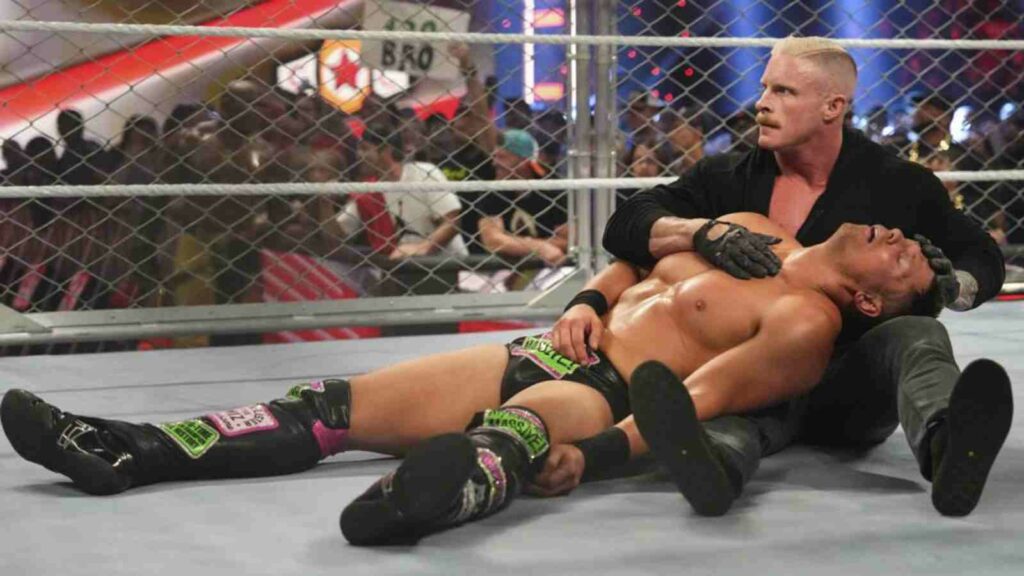 After getting a contract from WWE, Dexter Lumis will now plan things for himself on Monday Night Raw. With his ally, Johnny Gargano on Raw, Lumis may choose to team up with him and enhance the tag team division in a new way. But with Gargano's current storylines, a tag team doesn't look to be in the cards lately.
ALSO READ: WATCH: Bobby Lashley's spear allows Austin Theory to steal the United States Championship from Seth Rollins
With Triple H in charge, some concrete plans for Lumis may be ready. A showdown with his former friend, the United States Champion Austin Theory, may also be in the cards somewhere down the line. With numerous matches lined up for him, it will be interesting to see how things work out.
ALSO READ: "Not an easy thing to do": Triple H reveals how Becky Lynch EARNED his Respect after Survivor Series WarGames