Roman Reigns has been WWE champion for more than 690 days now in a record-breaking title reign of the decade and is going to defend his title again this weekend on Summer slam against his arch-rival Brock Lesner in the Last man standing match which is going to be the last time these two guys go one-on-one for the title this year.
Roman Reigns is continued to get acknowledged by his fellow WWE stars as already many stars have stated that he is doing some of the best work of his career currently as a heel and going to dominate once he turns babyface again. recently one of the superstars who acknowledges Roman is the former two time World champion Dolph Ziggler.
Currently, Dolph Ziggler is a Heel in WWE and just returned to Raw after losing his NXT championship to Bron Breakker. Even after being a heel, he breaks his character and tells everybody how he is impressed by the current undisputed world champion Roman Reigns and how roman is in the best shape and storyline of his life and is going to go many places.
When asked about the potential cash-in by Austin Theory this Saturday on Roman Reigns he replied with' "I appreciate whether he did it on purpose or not. It's almost a head game with the main event," Ziggler said. "Because you can see Reigns is not flustered in any way, shape, or form. He's become this amazing entity that I'm just drawn to. I'm very impressed with him"
ALSO READ:"It was supposed to happen at WrestleMania"- Former WWE Superstar reveals the original plan for Dolph Ziggler's MITB contract cash in
Is Roman Reigns going out of Summerslam as a champion?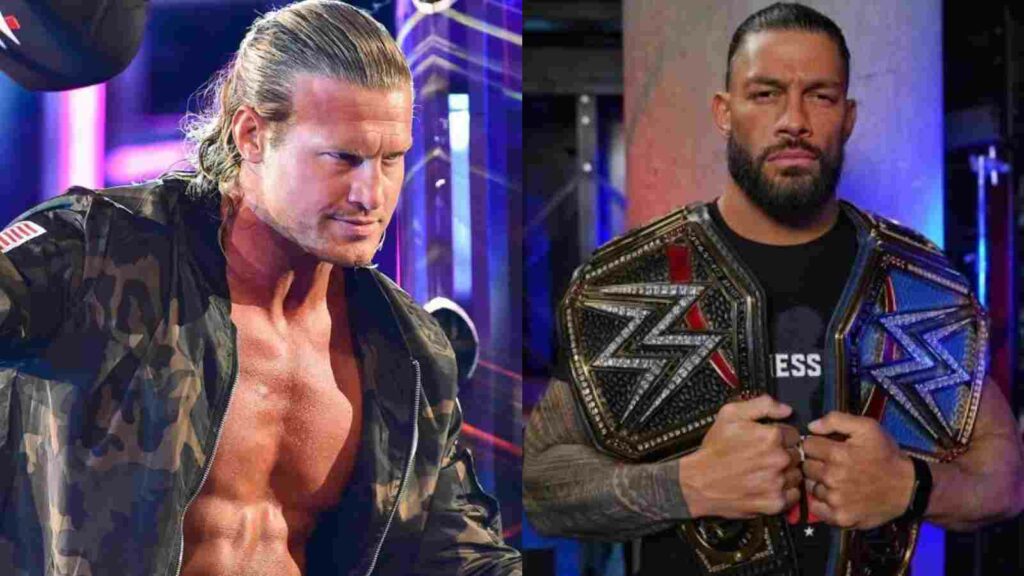 Roman Reigns have been dominant till now but he has never faced two opponents in a single night is this situation going to be the same this Saturday or Austin Theory is going to cash in his Money in The Bank? After Brock Lesnar, the biggest threat to Roman Reigns is Austin Theory with his contract of getting a title match whenever he wants.
Dolph Ziggler also said that whoever wins the match has to be very careful of the cash-in as Austin has been teasing the cash-in on Summerslam night.
ALSO READ:"John Cena is the best to ever do it" Liv Morgan reveals she has a crush on John Cena
ALSO READ:"She's such a bad bi***" Britt Baker sparks rumors with comments on a possible match with Paige
Do follow us on: Google News | Facebook | Instagram | Twitter