Austin Theory is one of the youngest stars in the pro-wrestling industry today who is continuously trying to make it big. The 24-year-old superstar is all set to face Bobby Lashley for The United States Championship at Summerslam. He was also attacked by Dolph Ziggler recently as the latter made his shocking return after being out for months. Theory also won the Money in the Bank contract recently which guarantees him a Title match at any place and any time. Also, he is the youngest United States Champion in the history of the company.
Though the time will eventually tell what's in the store for the youngest superstar on the roster right now. But one has to accept that Theory has an immense amount of talent with great potential. His work as a heel, his charisma, and his in-ring skills have made him reach the position he is at today.
ALSO READ: "I am very impressed by him" Dolph Ziggler acknowledges Roman Reigns for his record-shattering title reign
Dolph Ziggler calls out Fans' hypocrisy in relation to promoting new talent in WWE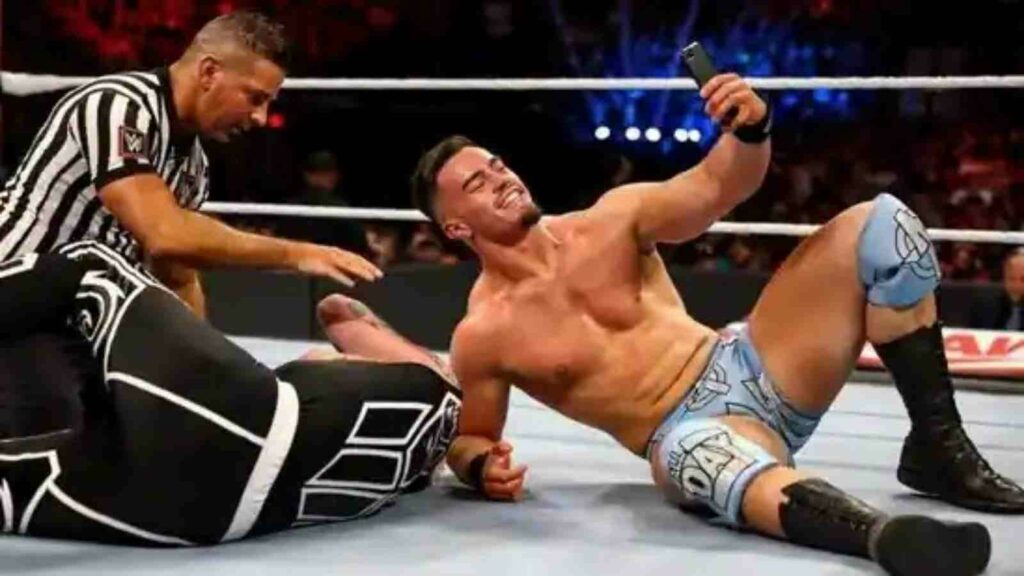 The recently returned superstar Dolph Ziggler was also asked about Theory's work in the company and the former Heavyweight champion was in all praise for Mr. Money in The Bank. But, at the same time, he also criticized fans for disliking Theory's work and questioned them that if they don't want new superstars to come up why do they always demand something new?
While appearing on the WWE Bump, Dolph commented- "Everyone was like (before 2018) 'Can we get some new guys? Can we get some new stars? Can we get the IC title in the main event?' And we got it, and the crowd crapped on it… When we have like Theory making a name for himself, becoming the Mr. Money in the Bank, they're like 'Can we get some new stars? Well, not this guy."
Dolph himself made a return to the company after being out for months by attacking Theory on an episode of Raw. Will these two collide ahead or would form an alliance? Only time will tell. But, What are your thoughts about this story, Is Dolph correct or is it just a rant in frustration? Do let us know in the comments below.
ALSO READ:"It was supposed to happen at WrestleMania"- Former WWE Superstar reveals the original plan for Dolph Ziggler's MITB contract cash in
ALSO READ: REVEALED : Huge update over Dolph Ziggler's future plans after last night's shocking actions
Do follow us on: Google News | Facebook | Instagram | Twitter