Dwayne Johnson is one of the most busiest Hollywood celebrities in the world. He always have several projects lined up in advance and that causes his schedule to be absolutely packed for anything. His upcoming movie DC: League of Super Pets is set to release on July 29th for which he and Kevin Hart were recently involved in some cameos doing their promotion for the same. The next Dwayne Johnson starrer – Black Adam will hit theatres on October 21st later this year.
The San Diego Comic Con has already been started on July 21st and several jaw-dropping film reveals have bombed. The official trailers of movies like Black Adam and Shazam! Fury of the Gods have been dropped by Warner Bros. Johnson presented Black Adam's clip at the San Diego Comic con where the Brahma Bull was hit by various fan inquisitivities including what he thinks about a potential crossover with Henry Cavill's Superman series and who would win the ultimate battle between his Black Adam and Henry's Superman.
Dwayne Johnson responded by terming it as an Interesting question and answering the quest for a battle between Black Adam and Superman, he implied that the winner heavily depends upon who's playing that Superman's role, a spot which has been continuously held by Henry Cavill since 2013. The response unexpectedly drew a chorus of boos from the fans sitting out there. You can watch the video shared by rottentomatoes Instagram handle here. Below is what Johnson exactly said at the Comic con.
"That's a great question..don't threaten me with a good time, cause I'm going to answer that question," Johnson said. "Well, I will say, as you guys know, because we're all in deep with this mythology, and it's been an age-old question of who would win a fight between Black Adam and Superman. Pound for pound, they're pretty close. I guess it probably all depends on who is playing Superman; I'm just going to say that. I'll leave it at that."
ALSO READ : "I just knew that I didn't want to bring a child into a relationship"- Nikki Bella details about what happened towards the end of her relationship with John Cena
Dwayne Johnson's WWE return is much-awaited by his fans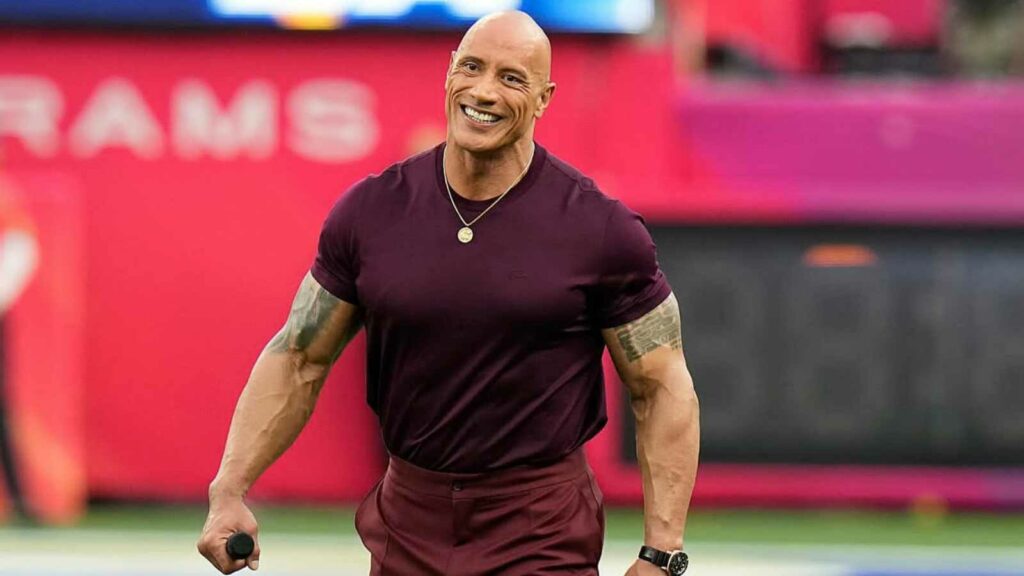 One of the major cries from Dwayne Johnson's wrestling fans have been his departure from being competing inside the squared circle to the bright lights of Hollywood. The Great One last appeared on WWE television back in 2019 on the Fox premiere edition of Friday Night Smackdown where he attacked King Corbin using his patent wrestling maneuvers alongside Becky Lynch.
ALSO READ : "They're messed up p***ies if you ask me"- When Conor McGregor cited a disgraceful remark about WWE Superstars
ALSO READ : "Brock didn't want to do anything" – Former WWE Superstar Dean Ambrose recalls his feud with Brock Lesnar
Do follow us on: Google News | Facebook | Instagram | Twitter