FIFA World Cup in Qatar is in its full swing, but who would have expected it to make it a crossover with WWE Legends Bob Backlund and Iron Sheik? Well, a latest fan interview has done that and people are rolling on the floor by the fan's reference. The moment came after Iran defeated Wales 2-0 on Friday in a neck to neck fight.
After the match, TalkSport reached out to fans for their reaction to the epic clash and one of the Iranian fans just made everyone roll on the floor with this perception of the match. The fan compared Iran's victory to the iconic win of Iron Sheik over Bob Backlund back in the 80s.
Talking to the interviewer, the fan said- "I think for Iran, it's probably their biggest victory since The Iron Sheik beat Bob Backlund at WrestleMania. I just think now we've got to go on and we've got to beat England." You can watch the video of the fan's crossover here.
However, there's a little correction to the facts spoken by the fan as the said match never happened at WrestleMania. In fact, the year this match took place, there was no such event known as "WrestleMania". The iconic match between Iron Sheik and Bob Backlund took place at a WWF House Show in 1983 at Madison Square Garden where the Iranian Sheikh defeated Bob Backlund for the WWF Championship.
Also Read: Former WWE Intercontinental Champion trolls Mia Yim after BRUTAL ATTACK on Raw
What went Down Between Iron Sheik and Bob Backlund at MSG in 1983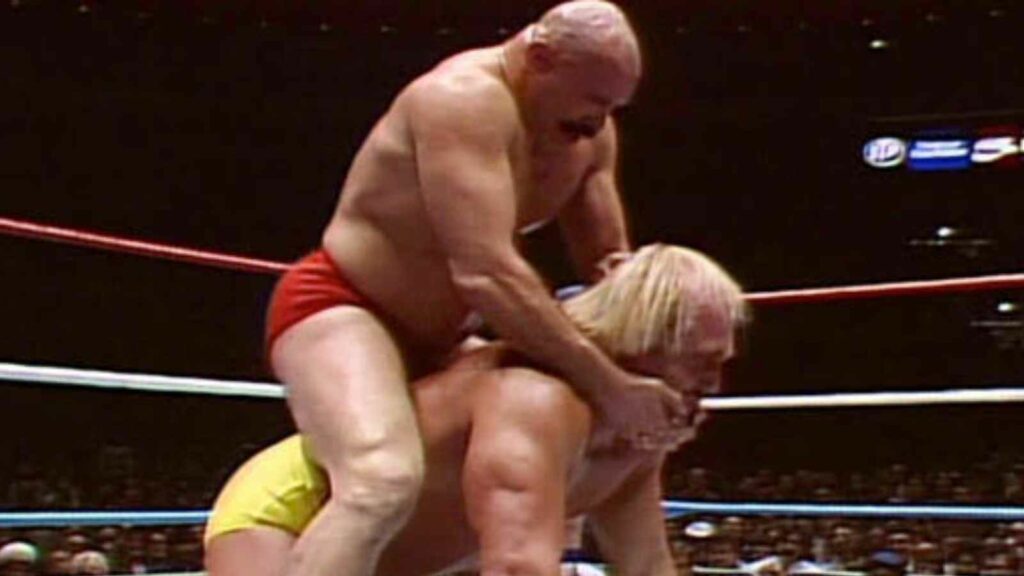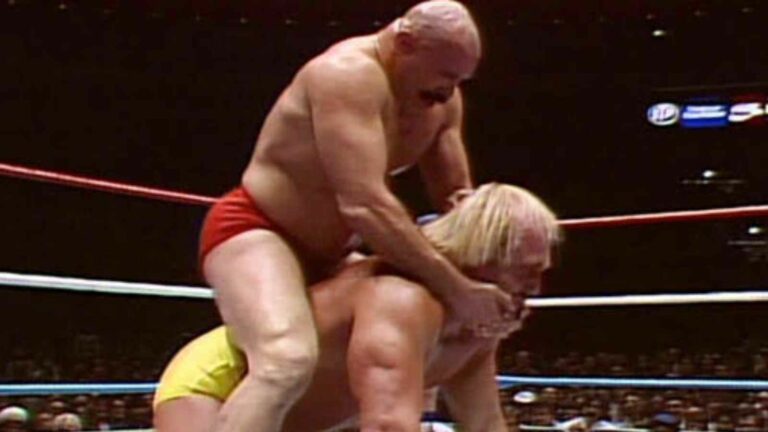 The iconic fight between Iron Sheik and Bob Backlund was a landmark in the history of the Stamford based promotion as Vince McMahon had recently taken over the company and wanted a more dynamic champion such as Hulk Hogan to be the face of the company. He wanted Backlund to turn heel and lose to Hogan, but he refused.
Therefore, Vince thought of another idea of a transitional champion and for that, he chose Iron Sheik to be the perfect candidate. Bob Backlund lost the title to Sheik after Bob's manager Arnold Skaaland threw in the towel when Sheikh locked in Backlund in a camel clutch. Later on, it was revealed that Backlund would not be able to compete in a rematch for the championship, as he had suffered an injury (kayfabe).
Also Read: "I help them out if they need me"- Rhea Ripley Shares the REAL REASON she hasn't wrestled on WWE Raw in recent weeks
This would allow Hulk Hogan to replace Bob Backlund in the championship match against The Iranian Sheikh at Madison Square Garden and finally Vince McMahon would succeed in making Hogan the new face of the company as Hogan would defeat Sheik to become the new WWF Champion and this would then mark the onset of "Hulkamania".
Also Read: "It's gonna be a show-stealer": Bianca Belair reveals her thoughts before going to any big match in WWE