Ronda Rousey is an unstoppable force to reckon with. The 'Baddest Woman on the Planet' faced a tough competition from one of the rising stars of the SmackDown Women's division- Shotzi. The latter had earned a shot at Rousey's title after emerging victorious in a 6-pack challenge.
Shayna Baszler accompanied Ronda Rousey to the ring for the match, and even tried to interfere in the match at regular intervals. Despite all this, Shotzi displayed courage from the start. Every time Baszler came for her, Shotzi got the better. Sadly, the numbers game proved a bit too much for her, succumbed to Rousey's armbar.
Shotzi put up a great fight as the action went outside the ring. She took down Baszler and Ronda Rousey with a crossbody into the crowd, which also knocked out two fans sitting at ringside. The match then proceeded back to the ring as the referee started his count of ten.
Ronda soon regained control of the match with a Piper's Pit, before locking her up in the armbar, to which Shotzi tapped out quickly. This allowed Ronda Rousey to retain her title as she left the ring with her ally Shayna Baszler.
Also Read: "Punched him in the face" – When Ronda Rousey beat her ex-boyfriend Timothy DiGorrio as he threatened to leak her nudes
Fans Blast Ronda Rousey After Distasteful Encounter at Survivor Series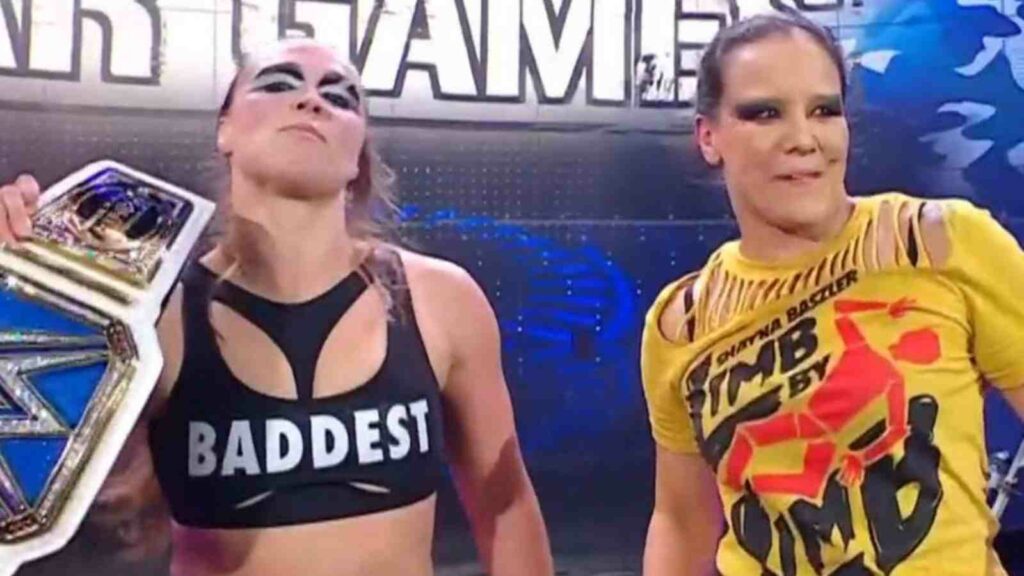 The fans took to social media to pour out their frustrations on Ronda Rousey after what they termed as a "lousy" match altogether. Many even said that Shotzi deserved better and said the ending was not a surprise for anyone, as they eventually knew that she would retain the title.
Also Read: A shocking update on Raquel Rodriguez's injury after an attack from Shayna Baszler and Ronda Rousey on SmackDown
Many fans were frustrated because they didn't see any return as they were expecting either Sasha Banks or Charlotte to show up after the match who would challenge Rousey for her dominance. Here are some top reactions from Twitter:
Also Read: WWE Hall of Famer RVD makes a remark on those who start debating other people's opinions