Naomi is one of the most talented woman in all of professional wrestling having her roots running deep down the legendary Anoa'i Family as she's also the wife of current one-half of Smackdown Tag-team Champions Jimmy Uso. The husband-wife duo has achieved a significant amount of success with the company and Jimmy still being on a rampant run with his brother Jey and they both are the part of WWE's current most dominant trio The Bloodline headed by their cousin Roman Reigns.
Naomi had many ups and downs in her WWE career as there have been some hiccups with her continued and prolonged success with the promotion. She won the Smackdown Women's Title from Alexa Bliss in a 6-pack challenge also featuring Becky Lynch, Mickie James, Carmella and Natalya at Wrestlemania 33 in her hometown of Orlando, which was a major career-high for her.
One of her recent prominent feuds came up against Sonya Deville in a storyline where Deville was seen abusing her authority powers denying Naomi off every opportunities to succeed which ultimately led to a one on one matchup between the two women and Naomi won that to wind up their on-screen beef.
ALSO READ : "The last person I tried was Triple H"- AJ Styles reveals that he tried getting Triple H for a match against him at WrestleMania
Huge update on Naomi's WWE contract status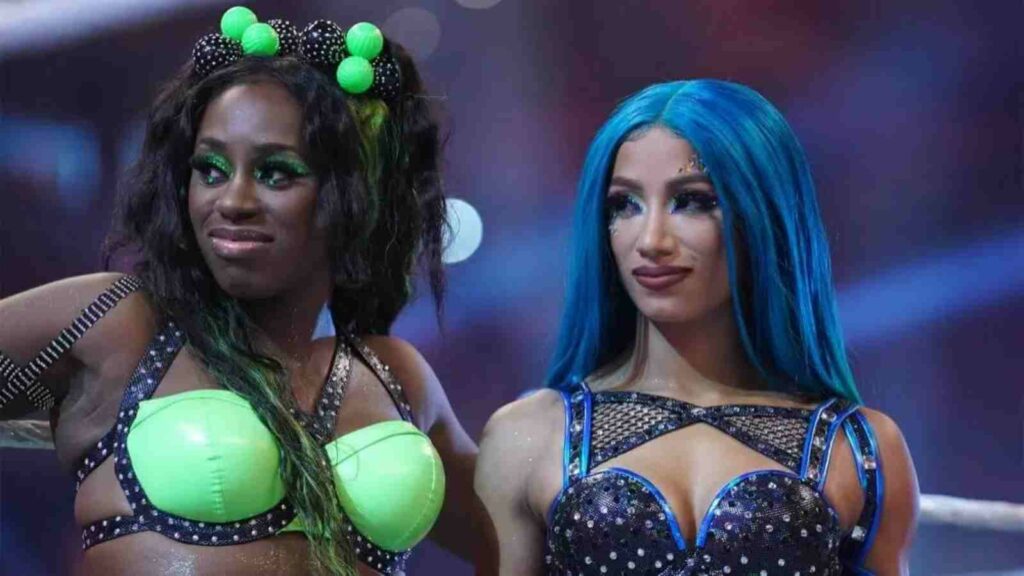 As noted many times before, Naomi alongside Sasha Banks unprofessionally walked-out moments prior to the episode of Monday Night Raw dated May 16th . The Women's Tag Team Champions were reportedly unhappy with their creative directions and especially with the disrespect bundled over that WWE Women's Tag Titles ever since their existence in the company. Weeks later, Banks was reportedly released from the company with nothing confirmed over the status of Naomi.
Actually, we now have an update on what the current contract situation looks like for The Queen of Glow. Dave Meltzer is reporting that as of now, Naomi's WWE contract have no dates left on it however the company might have freezed that time up of recent months from the date of her walk-out alongside Banks to prevent her signing with another company.
"While they may not have agreed to new deals and in the case of Naomi, her contract in theory expired (they could have frozen her so she couldn't go anywhere else), the belief is that Naomi and Banks are returning".
ALSO READ : "There's personal reasons"- Former WWE writer feels that Roman Reigns may lose the Championship in near future
ALSO READ : "There is no one better" – Ronda Rousey shares good words for Brian Kendrick
Do Follow us on : Google News | Facebook | Instagram | Twitter