After a lukewarm main roster run for nearly four years on RAW and SmackDown, Mandy Rose finally found her share of success in NXT. The Toxic Attraction leader is currently enjoying her run as The NXT Women's Champion on the revamped version of the black and gold brand.
Rose started her career as a bodybuilder, after which she appeared in WWE's talent recruitment program Tough Enough in 2015 and was shortly signed by the company after it. The NXT Women's Champion was recently asked about her retirement plans and the response was very positive.
Speaking to Chris Van Vliet at Insight, Rose said- "I do [think about life after wrestling]. Yeah, I always do. I mean, I'm 32, I'm not young, I mean I'm young but, you know, I wanna have kids one day, so it's not like I'm gonna do this for, you know. And I would love to do it for however long I can do it, even after kids, you know, maybe. But I do try to think about that."
Mandy Rose got engaged to fellow NXT superstar, Tino Sabbatelli, in 2018. Rose has been dominating the NXT division with her faction, Toxic Attraction and its members Gigi Dolin and Jacy Jayne. Outside WWE, Rose has her own food business, which goes by the name of DaMandyz Donutz, and a skincare business as well.
Also Read: "Got my Own Action Figure": Logan Paul comments on his new WWE action figure
Mandy Rose Reveals Her Post-Retirement Plans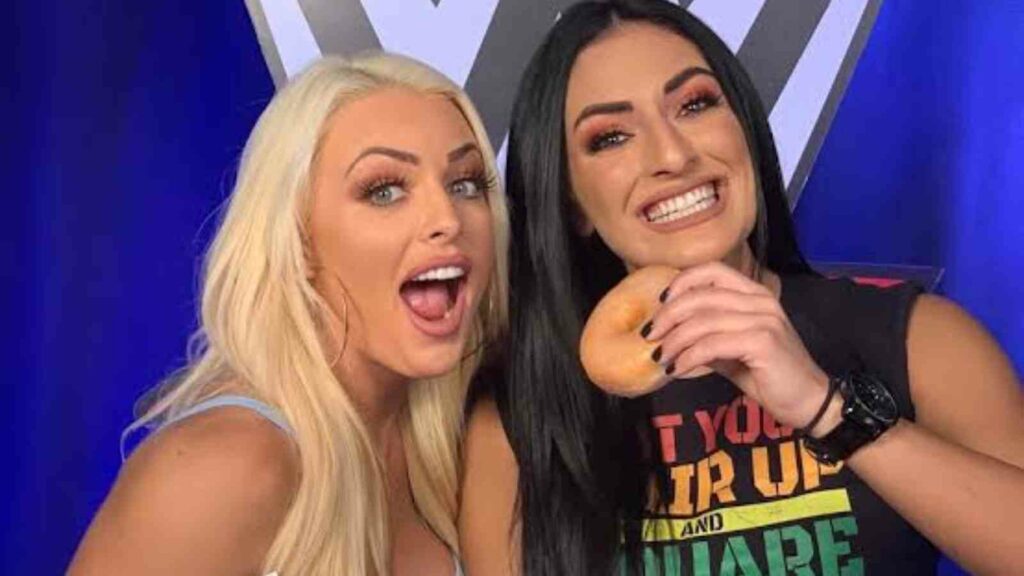 As mentioned above, the NXT-star has established herself in the entrepreneurial field and thus has plans to expand herself in the market. She wants DaMandyz Donutz and her skincare business Amarose to rise in the market. Rose plans to make her business remotely controlled so she can enjoy her life after retirement.
While speaking on the above-mentioned interview, Rose said that she wants set up her businesses in such a way that she can stay at home with her fiance and kids. She wants to remotely control the business and enjoy time with her family. "I wanna be able to do the things I love but also, you know, still be able to be a mom at the same time," Mandy Rose said.
Also Read: WWE Hall of Famer Kurt Angle revealed how his big match against a wrestling legend was canceled
Mandy Rose had recently revealed her desire to go back to the main roster as she said that she has gained the respect she always deserved through NXT and she is now ready to earn that on RAW and SmackDown as well, she further said that she wants to give main roster to exposure to Toxic Attraction as well.
Also Read: "It's hard to get, but I mean"- Mandy Rose wants WWE to re hire her fiancé Tino Sabbatelli in the WWE