Raquel Rodriguez is one of the most gifted wrestlers in the WWE women's division right now, and she has the potential to grow into a major megastar for the organisation in the future. In addition to having the best wrestling move sets, she is also a natural on the mic and can diss anyone.
The WWE Women's Tag Team Championship was won by Raquel and Aliyah once, as they both won the whole tournament for the championship and qualified for the match. Raquel had one of the best runs in NXT and on the main roster up to this point. Raquel recently shared a photo of herself that had been altered, shocking everyone.
Raquel Rodriguez published a photo of herself in which she had green hair, which is odd-looking. Everyone has different reactions to this transformation because no one anticipated that she would make such a drastic change so quickly. This change might be intentional, but we can never be sure.
In the post's description, Raquel even compared herself to the Rainbow display from Blue Bell Ice Cream. As she has been welcoming all the opinions, she will likewise be quite transparent about this. "Looking like a new pint of Rainbow Sherbet from Blue Bell Ice Cream," Raquel's caption read.
Also Read: "I was like, 'Oh, man"- AJ Styles discusses the embarrassing incident that occurred with him during a match against Jon Moxley in WWE
Is Raquel Rodriguez joining the OC?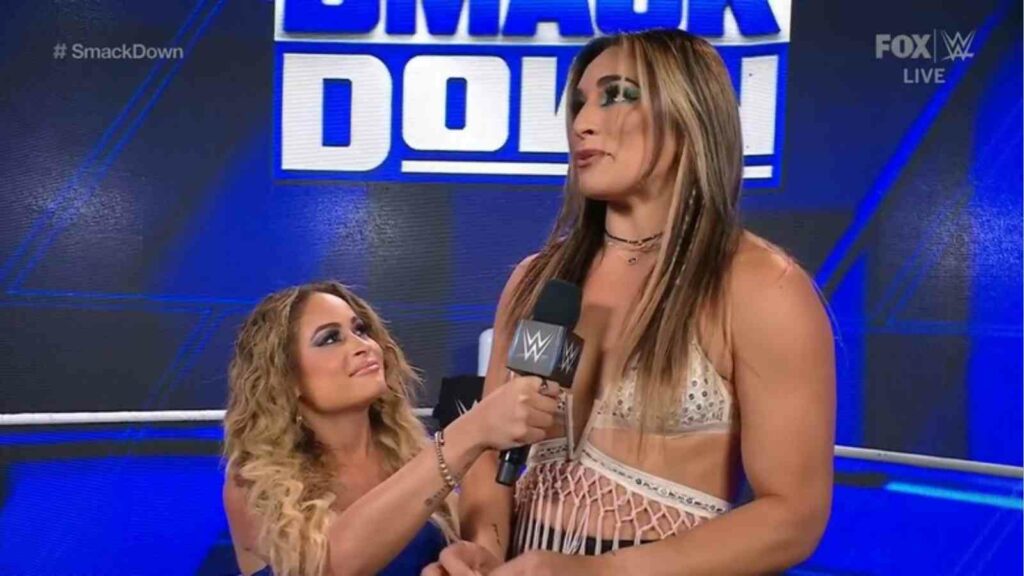 As everyone is aware, Raw is presently hosting one of the best faction feuds as The OC and The Judgement Day continue to trade blows, but it appears like The Judgement Day is holding their own due to one significant reason that is favouring them: Rhea Ripley.
Recently, Raquel Rodriguez and The OC faced off against Judgment Day in a WWE home show, and the bout appeared to go perfectly. Everyone has conjectured that WWE only gambled on whether or not fans would want Raquel to participate in this storyline in the future.
Since then, everyone has been raving about it and people have enjoyed it. A four-on-four mixed tag team battle featuring Raquel, The OC, and AJ Styles against the entirety of Judgement Day is another something that WWE is seriously considering. It would be too fantastic to be true.
Also Read: Rhea Ripley sends out a message ahead of the Judgment Day's bout at the Crown Jewel