The battle between Ronda Rousey and Shotzi is finally finished, and fans despised it. The match was quite dull and only lasted a few minutes. Both women did not generate enough momentum, but WWE proved in this battle that Ronda Rousey is a dominant champion.
The only significant moment in the match occurred when both women began to fight not just outside the ring but also engaging several members of the audience. Shayna Baszler was supposed to participate in the match, but Shotzi had some other plans.
Shotzi tossed Shayna Baszler into the audience, and Ronda Rousey was thrown after her. Shotzi then mounted the barricade and unleashed a crossbody on both superstars. She attacked not only the former UFC wrestlers but also some fans.
Two males in the first row were also caught in the maneuver, and a medical team was immediately dispatched to see them. The Survivor Series concluded exactly halfway through this match, and while the event has been going well so far, this match fell short.
Also Read: WWE potentially zeroes in on MASSIVE WrestleMania Match for Brock Lesnar, and it's not against Bobby Lashley
Ronda Rousey retaining does not settle up for something in future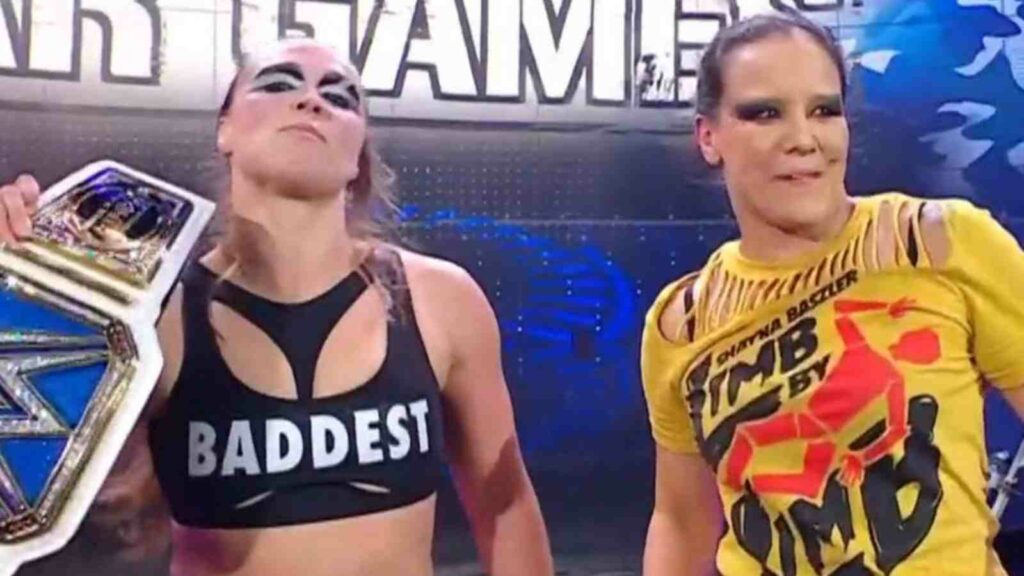 Ronda Rousey defeated Shotzi in this match, and neither woman performer too well to have a rematch with each other again. This raises the question of what Ronda will do with the Smackdown Women's Championship in the next WWE Premium Live Event now.
Shayna turning on Ronda will be too soon for now, and any other challenger should enter the main event scene, or if that does not happen, Shotzi should rebuild her credibility in the mid-card division before resuming her singles match for the title.
Also Read: "When I climb that ladder, I am climbing it with even more fire, more aggression than anyone has ever seen out of me" – Shotzi claims she would be a danger to her MITB opponents
We'll have to wait and see what WWE does with the Smackdown Women's Champion in the future and how they handle him to be used in the next WWE PLE. For the time being, congratulations to Ronda Rousey on maintaining the Championship at Survivor Series.
Also Read: A shocking update on Raquel Rodriguez's injury after an attack from Shayna Baszler and Ronda Rousey on SmackDown