One of the best female athletes that WWE has unearthed in the past ten years is Sasha Banks. She has accomplished a lot for the business and cultivated a devoted following over the years. The World Tag Team Championship and the Women's World Title have both been won by Sasha Banks, one of the original Ultimate Grand Slam Women's Champions.
Along with her teammate Bayley, she was the inaugural WWE Women's Tag Team Champion. Sasha even competed in the main event of WrestleMania to defend the Smackdown Women's Championship against Bianca Belair, but she was unsuccessful.
She just posted an edited clip of herself on Instagram in which she is having a photoshoot while taking a bath. The video had an immediate impact because it went viral right away and made everyone appreciate her for being so attractive. The reel for Sasha has received a lot of views and likes.
Sasha's recent photo session was one of her best moves, and because of her devoted fan base's excellent effort in spreading the content as widely as they could, it has garnered attention. This film has already received over a million views, which is a remarkable accomplishment.
RELATED: WWE Superstar openly CHALLENGES the burglar who broke into Sasha Banks' car; says she'd "Show up personally and get the bag back"
Sasha Banks return to WWE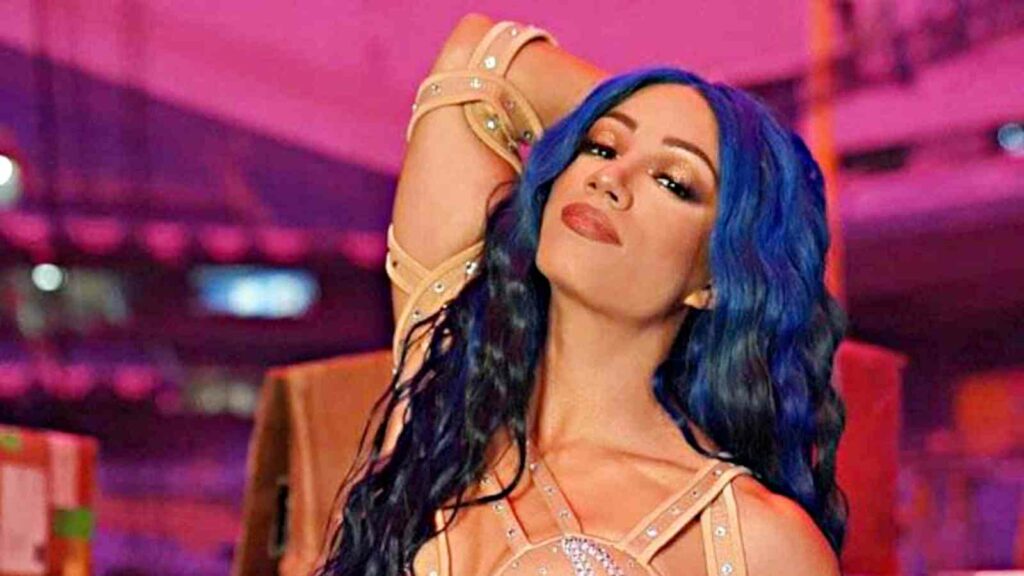 When they got into a heated confrontation with Vince McMahon over their booking, Sasha Banks and Naomi quit the WWE in the month of May. The WWE Women's Tag Team Championship, which they both held at the time, was not being used well or getting good booking at all.
Sasha Banks has recently been working in modelling and hasn't been seen in the public all that much. However, she's said in the past that she won't be returning to the wrestling industry this year and that she wants to pursue other occupations in hopes of finding success. She is free to return to the WWE whenever she wants, according to Triple H.
ALSO READ: "It is getting planned" Booker T reveals a shocking statement on a match with a Former WWE World Heavyweight Champion at WrestleMania