Scott Hall was one of the most popular wrestlers of the 90s and is regarded as one of the best heels in the wrestling industry. Scott Hall is also known as one of the best wrestlers never to have won the WWE Championship.
Scott Hall had a great wrestling career but his personal life was marred with substance abuse and alcoholism, with the former WWE Intercontinental Champion getting released from WWE in 2002 due to drug addiction. Scott Hall was inducted into the WWE Hall of Fame in 2014 and was again inducted into the WWE Hall of Fame as a member of nWo.
Scott Hall passed away this year due to complications from the hip surgery. The surgery had been successful but a blood clot was dislodged, which resulted in Hall having three heart attacks. Hall's funeral was held on April 8th, and fellow wrestlers Kevin Nash, Sean Waltman, Triple H, Shawn Michaels, and Diamond Dallas Page attended his funeral. Kevin Nash was one of Hall's best friends and the two always had each other's back during their tough times.
Nash often shares stories about his best friend and recently, during the latest edition of Kliq This Podcast, Kevin Nash shared one more incident involving Hall. Kevin spoke about the time when Scott Hall beat the hell out of Marty Jannetty. Kevin Nash shared about how Scott Hall was blamed for something he did not do and that Jannetty was the real culprit behind it.
"One of my favorite stories is Marty Jannetty trashed a hotel room and somehow Scott got blamed. And he got called and they deducted money out of his check and he gets sent home. He got to the building and Marty was asleep on a training table. I guess, Scott just… I mean… beat the dog sh*t out of him. That was what Scott would always say. 'I might not be the toughest guy but sooner or later I will get you when you're asleep."
RELATED: "There was talk about doing a hologram thing"- Kevin Nash reveals that WWE had plans to give a tribute to Scott Hall at WrestleMania 38
Undertaker had shared how Scott Hall took him under his wing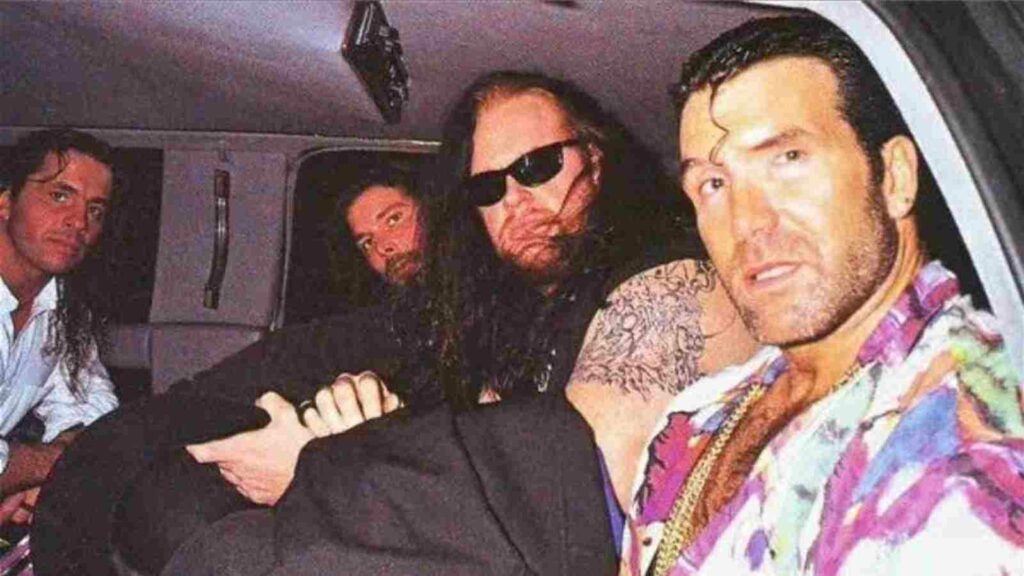 In March of this year, Undertaker had given an interview to Shakiel Mahjouri, in which he spoke on variety of topics. During the interview he also spoke about Scott Hall, who had passed a few weeks away before the interview. The Undertaker stated that his first trip of Japan was with Hall, who took him under his wing and showed him the ropes in 1989.
The Undertaker stated that it was a really sad day when Hall died, and he could understand how Shawn Michaels, Triple H, and X-Pac would have felt because they were close to Scott. He expressed sadness for the business and sympathy for Scott Hall's family.
ALSO READ: "I managed The Undertaker" Former WWE General Manager reveals his anger with not getting an invitation to Undertaker's party