Seth Rollins is one of the strongest players in the WWE. He has been the leading superstar of many pay per view events. He has also been a part of many tag teams and has won titles for himself. He is one of the most popular WWE celebrities in today's world.
He has been involved in feuds with almost all of the superstars and has proven his supremacy in the same. He is quite active socially and can be seen speaking his heart out in various interviews. Seth Rollins will be seen in Nashville at SummerSlam. Since his opponent is ruled out due to injury, he will find a new one at the venue.
ALSO READ – "I used to be pretty stubborn"- Seth Rollins admits to being stubborn after recent remarks by WWE Hall of Famer
Seth Rollins compares his physical nature to others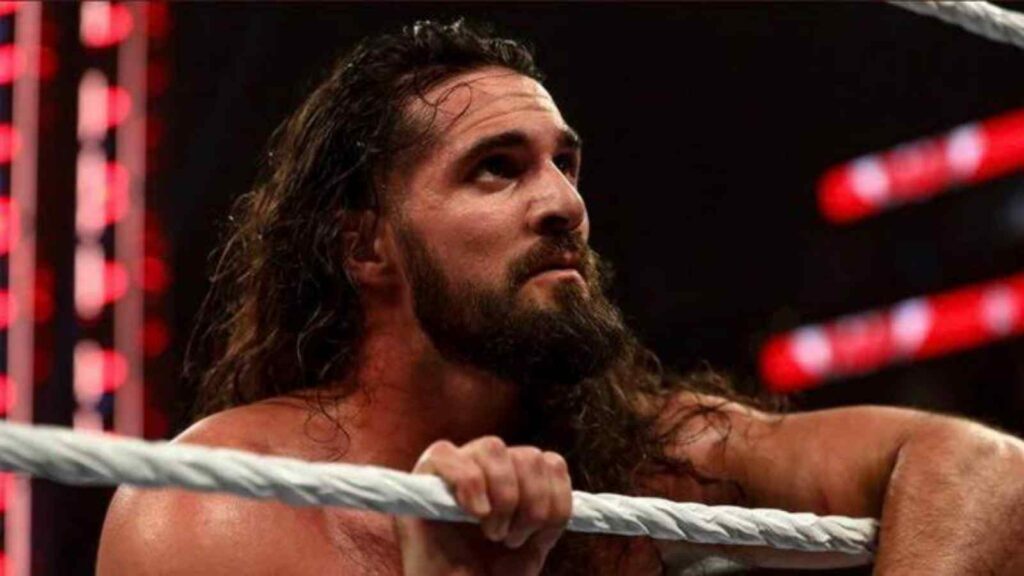 Seth Rollins has recently compared himself to Roman Reigns where he tried to prove that he is better than Reigns. Soon after, talking to Sport1, Seth speaks about the opportunities he gets as compared to other superstars."I was never visually the prototype of a WWE superstar. I don't look like John, Roman or Hogan, never did it and never will. That's why I never received as a gift from what they received", he said.
Seth also accepted the fact that the three celebrities stated above had to work hard to reach this place. He also respects and admires the current play of Roman Reigns."But the truth is also: Someone like me doesn't get the ball as naturally as they got it", said Seth Rollins. He believes that a not-so-big sized star like him has to work hard non stop and fight through it all. To prove his point he took the exam of Eddie Guerrero, Randy Savage and Bret Hart.
Seth Rollins however accepts the fact that it's not about the physical conditions but what you do with your prerequisites. He is very happy with Becky Lynch being his life partner and said, "There is more than one way to be 'larger than life' ".
Seth Rollins has been speaking for Roman Reigns for quite some time now. Can it be taken as an indication of the two getting against each other once again? Roman Reigns will be defending his Undisputed Universal Championship at SummerSlam against Brock Lesnar. Seth was supposed to go against Riddle but Riddle is injured and Seth does not have an official rival.
Nevertheless, Seth will be present at the venue. With the state of mind that he is in, it is not possible that he will be at the venue without stepping into the ring. Let us wait to know how things turn out on D-Day.
ALSO READ – "I am going with the…"- WWE Hall of Famer picks a winner between Brock Lesnar and Roman Reigns at SummerSlam
ALSO READ – "John Cena didn't have any championships at 24"- Mr. Money in the Bank Theory reflects on his comparison with John Cena
Do follow us on: Google News | Facebook | Instagram | Twitter