The Shield was one of the most popular factions in the modern era of WWE. Seth Rollins, Dean Ambrose, and Roman Reigns began their main roster journey as a part of The Shield, taking out main roster superstars to establish their supremacy in the company.
The faction made a name for themselves before Seth Rollins finally turned on the faction and attacked Ambrose and Reigns to ally with The Authority. Since then all superstars were on their own and went on different pursuits.
RELATED: Interesting Stipulation placed for Seth Rollins and Riddle's RAW Segment
Seth Rollins reveals his current relationship with Ambrose and Reigns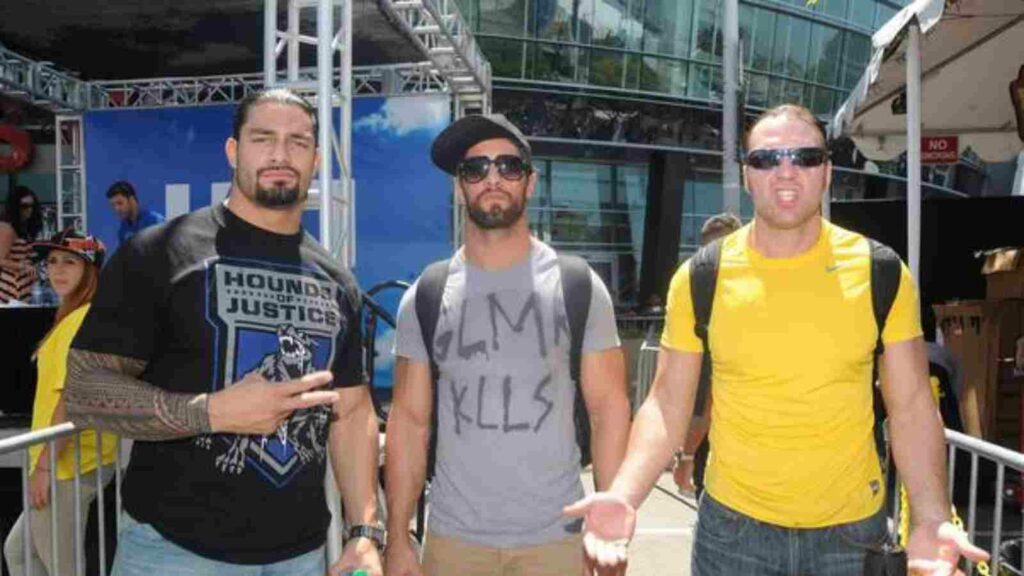 Ambrose left the company and joined AEW while Reigns and Rollins stayed back to keep fighting till they made it to the top. Ambrose (now known as Jon Moxley) is the current AEW Champion, while Roman Reigns has established himself as The Head of The Table and is the current Undisputed WWE Universal Champion.
Seth Rollins sat down for an interview with BT Sports recently and spoke about various things. One of the questions focused on Seth's current relationship with his older buddies Reigns and Ambrose.
While talking to Ariel Helwani he said that Reigns and Ambrose will always remain in his good books forever. Talking about Reigns, he said that there's "a very healthy competition" between them as at the end of the day everyone wants to rise to the top of the company.
Rollins explained- "We were all using each other, not helping each other, and I don't mean that negatively. We all knew our ultimate goal was to be [at] the top." Rollins then heaped praise on Roman Reigns for his amazing work and said he always knew about Reigns' potential and there was no doubt whatsoever as he mentioned his relationship with Roman Reigns as "smooth sailing".
There had been rumors around possible heat between Rollins and Ambrose after Rollins in 2019 had called Ambrose "presumptuous" after he had blasted WWE in an episode of "Talk is Jericho". But, Rollins in the latest interview clarified that he and Ambrose are still friends.
He said that though they don't talk much like they used to talk earlier he still keeps a check on him. He mentioned that Ambrose is not a text guy so whenever they both are in the same city he tries to catch up with The Lunatic Fringe.
Rollins said- "When we were in Cincinnati, last time I was there, I popped into the house and said hi and checked in on him." (H/T- Wrestling INC)
ALSO READ: "I was just trying to punt him off"; Seth Rollins recalls the terrifying incident he came across last year on WWE Raw