An NSFW pic of Carmella and her husband Corey Graves took the Internet by storm on Sunday. The WWE Diva had alleged that the photo had been photoshopped and she and her husband had no relation with the picture whatsoever.
She had also alleged that someone was trying to sabotage her WWE career and trying to pull her down. Well, after a lot of drama, debate, and debunking we finally have the truth with us.
RELATED: Carmella takes side at her leaked NSFW photo; calls it PHOTOSHOP
The truth regarding Carmella's viral pic comes out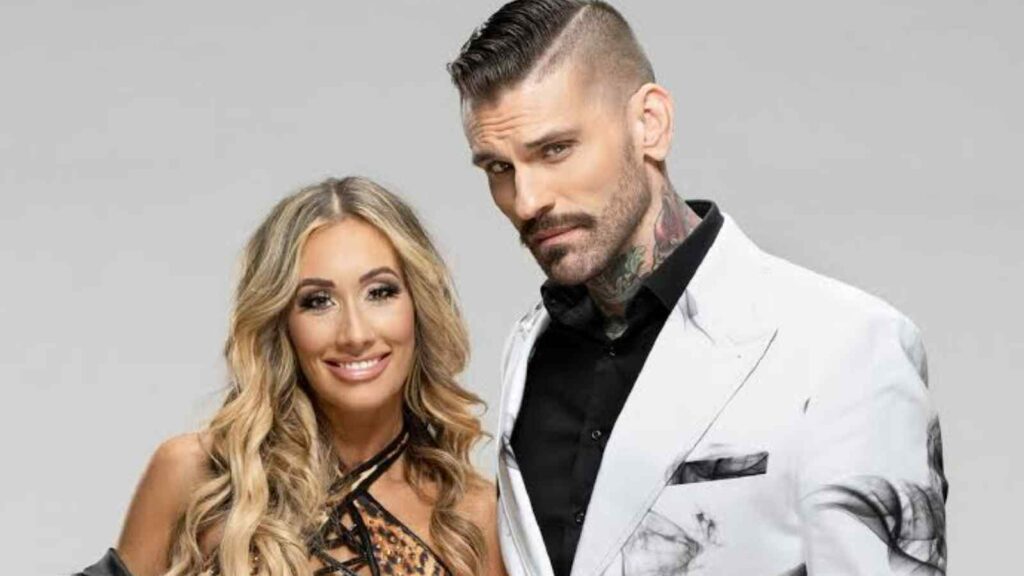 The picture that was being shared online showed a woman resembling Carmella giving a bl*j*b to a man that had the same tattoo as Corey Graves. Carmella had blasted trolls and people trying to identify her in the video and hit back at them by saying that someone was doing that intentionally to put her WWE career in jeopardy.
She further said that The tattoos on the man's hand had been photoshopped and if someone would do research they can easily find the source. As soon as Carmella put out the tweet, debunkers were on their jobs and they were shocked to find out the truth as well.
As reported by The Ringside News who have accessed the original footage said that the viral photo of the power couple has indeed been photoshopped.
The tattoos on the hand of the man have been made digitally, however, the editing is so clean that anyone could be mistaken. The angles at which the tattoos have been digitally constructed nearly seem impossible to pull off but the editor has seamlessly put it through.
This indeed proves that Carmella was right all along regarding the picture and nothing private has been leaked and the couple would have surely breathed a sigh of relief. However, this does raise a significant question of who was behind the photoshopped image and who was trying to peddle lies in the wake of social media.
It is saddening to see how some people go out of the line to defame someone that they try to hijack their privacy. This was surely just a hoax but in the past, we have seen instances of real leaks sabotaging all lines of privacy.
WWE superstars are celebrities but they train hard to entertain the world and have the same privacy and dignity just like any person in the world.
ALSO READ: Famous Adult film star Kendra Lust reacts to Paige s*x tape leak