Theory has won his Money in the Bank contract at the pay per view event. The briefcase earned him much respect and opportunities. The 24 year old had also tasted the win for the United States Championship.
Theory winning the Money in the Bank was shocking for a majority of the audience. The WWE Universe has been divided in two since he won the match. Some consider him capable enough to fight for the WWE Undisputed Universal Championship. While some think he will fail to cash in the Money in the Bank briefcase.
ALSO READ – "John Cena is the best to ever do it" Liv Morgan reveals she has a crush on John Cena
Theory speaks on being compared to John Cena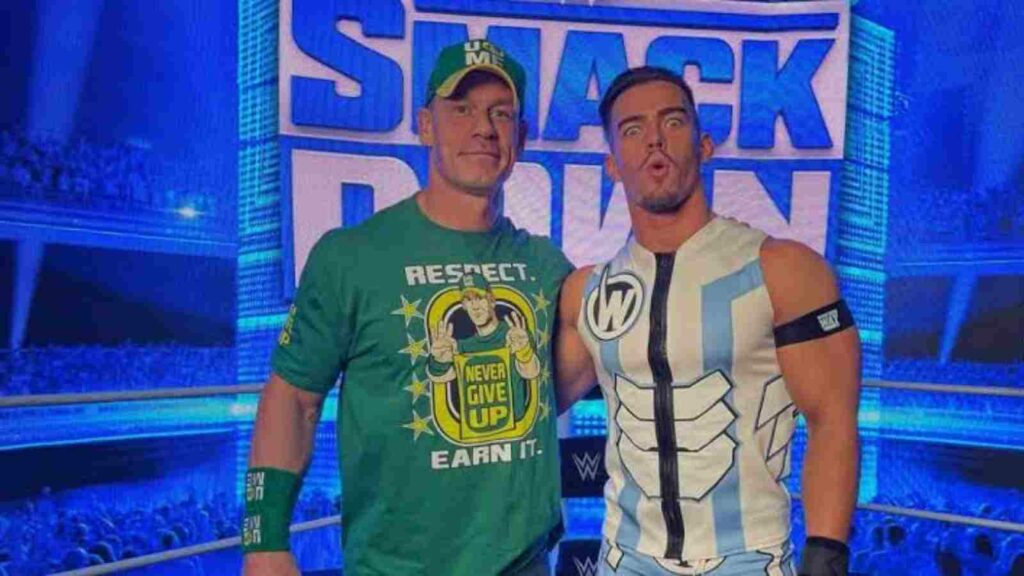 Theory was in an interview where spoke about fans and celebrities comparing him to John Cena. "I love the comparisons, there's always gonna be comparisons because people want to always try to relate something to something. But, when you really look at the detail of stuff, I'm doing my own thing, you know", he said . He also believes that things might change in the future.
He further added that John Cena did not have a championship at the age of 24 but still managed to get 16-17 championships. He clearly stated that he might like the comparison but he does not want to be the John Cena. He wants to be Theory and leave his mark in WWE history.
Dolph Ziggler had some amazing words for Theory. He complimented him and called him one of the hardest workers. "I want him to be our next [John] Cena for 20 years down the road", Ziggler said. Theory has the Money in the Bank cash in opportunity at SummerSlam. Brock Lesnar and Roman Reigns will be going face to face for the undisputed Universal Championship and it will be the best opportunity for him to prove that he can match the legacy of John Cena in real sense.
ALSO READ – "Nobody sees him as strong enough", Dutch Mantell questions Theory's credibility to stand up against Roman Reigns and Brock Lesnar
ALSO READ – "What would she say to you?" When Ronda Rousey slammed a fan who asked her about s*x
Do follow us on: Google News | Facebook | Instagram | Twitter