Triple H and Stephanie McMahon are the power couple of the world of professional wrestling. While The Game, considered to be the currently serves as the Executive Vice President for Global Talent Strategy & Development of WWE. On the other hand, Stephanie McMahon, daughter of Chairman Vince McMahon, serves as the Chief Brand Officer of the company.
In 2000, what began as an on-screen roman, soon turned into a real-life romance and The Game went on to marry The Boss' daughter in 2003. Interestingly, on-screen they tied the knot back in 1999 and in 2002 their marriage ended, with Hunter delivering a Pedigree on Vince McMahon.
While these antics were seen on-screen, all wasn't smooth in their real-life relationship as well. It was mentioned in "Triple H Making The Game: Triple H's approach to a Better Body". It was The Game's book which was devoted to bodybuilding advice but included autobiographical information as well!
It has been mentioned in the book that when him and Stephanie first revealed their relationship to Vince, he approved of the same. But after thinking about it, he told them that they shouldn't be in a relationship. Triple H and Stephanie tried staying apart but soon got back together – and today they are the parents to three daughters.
"As for Steph and me, we tried to adhere to Vince's wishes and cool it off, but after a while it just didn't work. It was too late to stop. We were in love. We ended up getting back together after about ten months, and Vince gave us the green light," mentions the book.
ALSO READ: "I was pi**ed off"; When Sasha Banks revealed that she had some serious issues with Ronda Rousey
Triple H retired from professional wrestling recently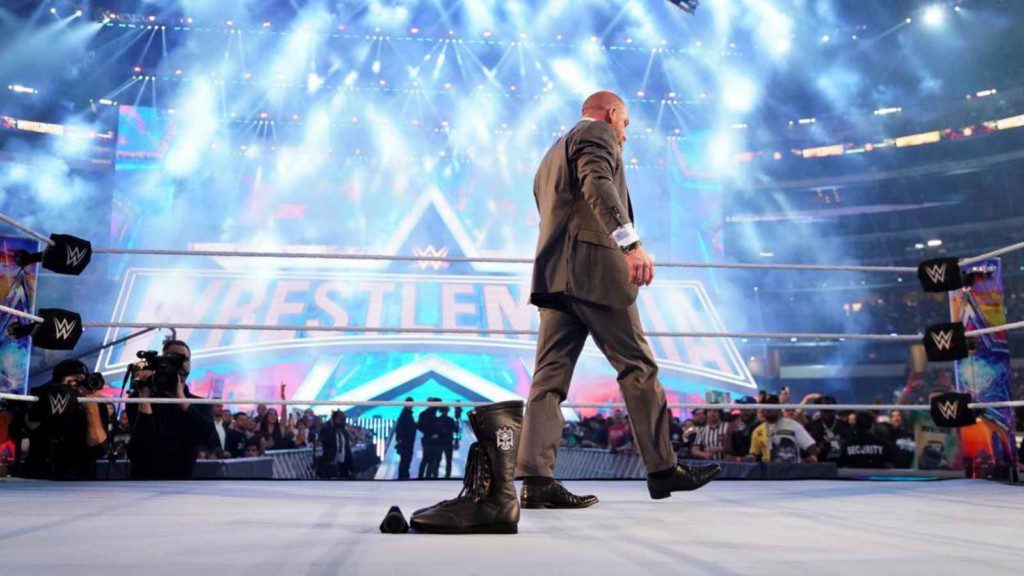 Earlier this year, WWE shocked the professional wrestling world when he announced his retirement from his in-ring career. The fans were shocked but the decision had to made considering the heart condition that The Game had. But fans were said, because they did not a chance to thank Triple H.
But WWE made up for that when they kicked off Wrestlemania Sunday this year, with an appearance from The Game. The fans went crazy and thanked him for an illustrious career. The segment was quite iconic, as Hunter left his wrestling boots to signify his retirement.
ALSO READ: BREAKING: Huge update over the status of Sasha Banks and Naomi in WWE after getting indefinitely suspended
ALSO READ: "YOU'RE FIRED": When Raw Women's Champion Becky Lynch was almost fired from WWE