Vince McMahon was a colourful character during his peak days in WWE. Many of his personal stories have been unveiled by many of McMahon's own colleagues who had daily sitting with him. Today we're going to relive one of those weirdly juicy incidents that Vince had years ago.
Former WWE Superstar 2 Cold Scorpio has revealed a chilling encounter he alongside The Undertaker, Ron Simmons, Vince McMahon and some other guys had to come across during a bar in England.
Scorpio depicted what exactly was the scenario inside that bar with everyone of them drinking and sipping around having some quality time. They were high as hell and certainly weren't in a state of consciousness. Sable entered the scene and passed by Vince McMahon wearing one of those seductive and gorgeous red dress that made everything look through henceforth exposing her assets.
Someone, Vince couldn't control himself upon witnessing Sable in such condition and he decided to express the praise of her beauty in some uncomfortable manner. He loudly said, "Damn! I'ma f*ck that b*tch", revealing his intentions for the s*xy WWE Diva.
"We're all just sitting around and Vince McMahon is sitting on a stool over there and we're just talking and out of nowhere, Sable walks by and she's got on this beautiful red dress, sh*t looked damn near see-through and this time, and sh*t and I'll never forget this, she walks by and Vince goes, 'Damn.'
Watches her as all of us did and he says out loud – I don't know if he meant to say it to himself, but he said, 'Damn! I'ma f*ck that b*tch. I don't know when, I don't know where'."
RELATED : "He was very all over the place"- Seth Rollins shares his experience of working with Vince McMahon
Vince McMahon announced his WWE retirement this year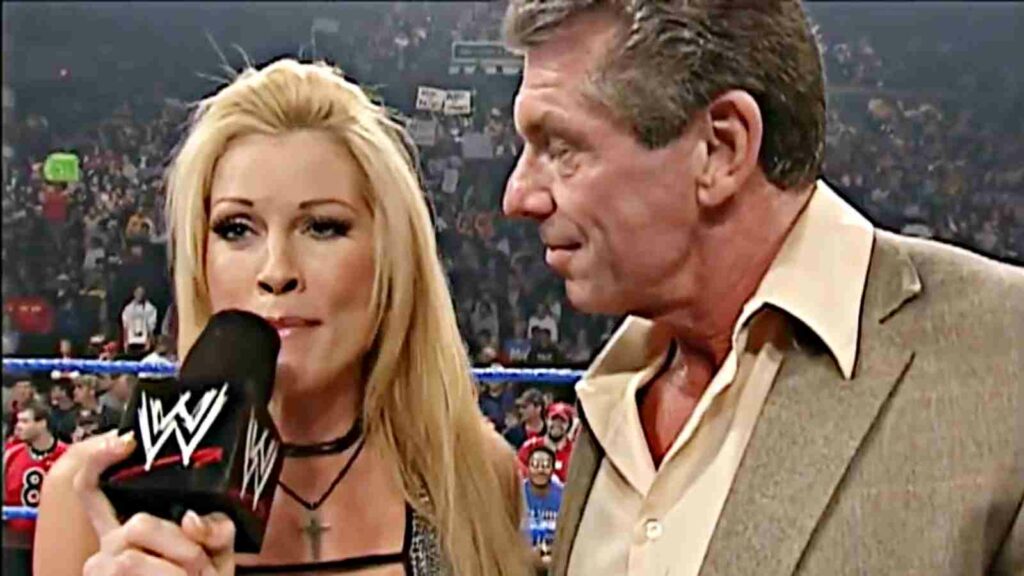 The wrestling world in 2022 potentially saw it's biggest ever development when the ultimate godfather of this business, Vincent Kennedy McMahon bid adieu to his longstanding empire. The multiple allegations that got surfaced out regarding his previous multi-million hush money settlements to cover up s*x affairs with former female employees played an important role for that. According to reports, Vince will be inducted into next year's WWE Hall of Fame Class.
If it happens to be true, it might officially cement the legacy that this man created to expand this business worldwide and made millions around the world a fan. Honestly there won't ever gonna be such genius that this industry have ever witnessed but as the time passed, Vince grew old and so did his tactical decisions for WWE.
The product was facing some serious problems including lackluster storylines, bogus character work and heavily scripted promos that made these wrestlers seem like memory fed robots. However, currently Triple H has taken the creative in his own hands and the difference is already clear and visible to many.
ALSO READ : WATCH : Dwayne Johnson meets his late Grandmother's thespian Ana Tuisila, shares emotional hugs with her