Sasha Banks and Naomi recently met one of the biggest WWE Hall of Famer these two are supremely talented superstars in WWE or not in the WWE currently both of them have not been seen on live TV after walking out in May at Raw before it went on air. Sasha and Naomi were the WWE Tag Team Champs at that time and WWE punished them by first suspending them and then stripping the title from both Women.
WWE declared a tournament for the WWE Women's Tag Team Championship on last Raw which makes the question of these two superstars coming back to the company they have been out of the company for three months but are rumored of getting back to the company after Triple H took over Vince McMahon as the Creative Head of the WWE.
Sasha Banks is a former Women's champion and a member of the Four Horsewomen. She is also the Light Boss of WWE and has been amazing in the ring as well as with the fans. She had also main evented Wrestlemania. On the other hand, Naomi is also a former Women's Champion who got into WWE with her amazing athletism and her amazing flexibility in the ring.
ALSO READ:"SHE COULDN'T" – WWE Hall of Famer Kevin Nash breaks silence on his controversial photo with Amber Heard
WWE Hall of Famer is very happy after meeting both the Women after a long time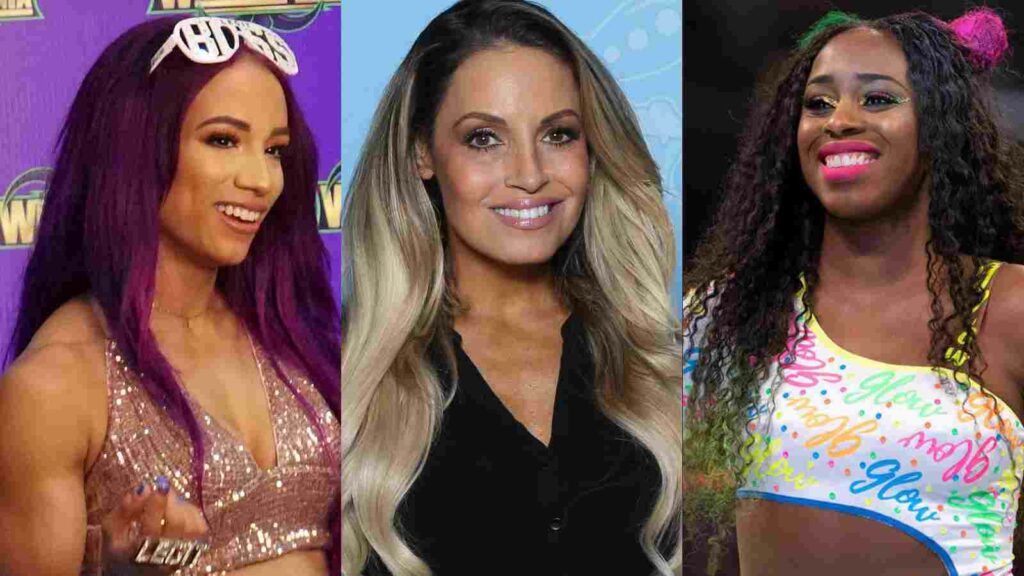 WWE Hall of Famer Trish Stratus met the two superstars recently on backstage at a recent event called the C2E2 convention where both the superstar was available for meeting their fan sign autograph and click photographs. The three of them are great friends in real life and Trish took the opportunity into her hands and tweeted that she loves meeting these two.
Trish also said that the three of them catch up after a very long time and she is very happy to see both of them her tweet got a lot of reaction from the fans and got a lot of likes and retweets WWE Hall of Famer has not been seen anywhere from a long time but has been suspected to make a comeback to the ring soon. You can see her tweet by clicking right .
Former WWE Hall of Famer Trish wants to make a final comeback to the ring for a final time to have a match against Becky Lynch and have a pass-the-torch moment like Lita did in the last year. She already has a legendary career and does not at all need to return to the company this is suggested by a lot of people.
ALSO READ:WATCH: Dwayne Johnson plays Hide and Seek with his daughter Tiana
ALSO READ: "He had it ALL"- When Jeff Jarret admitted that he was startled that the WWE Hall of Famer had never been a World Champion