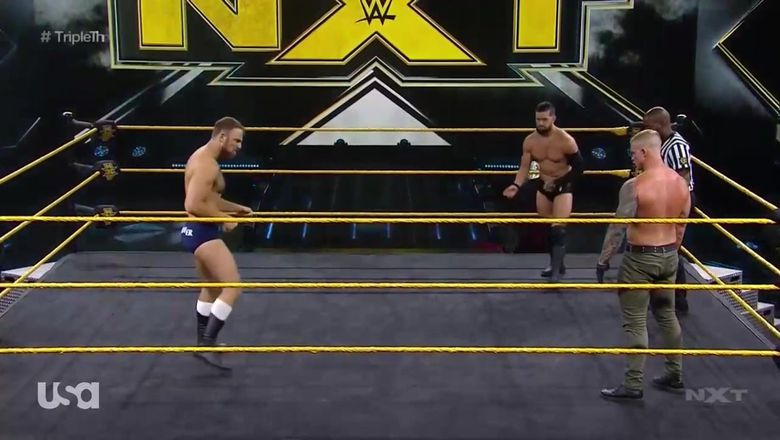 On this week's main event of WWE NXT , Dexter Lumis defeated Timothy Thatcher & Finn Balor in a Triple Threat Match to earn a spot in the North American Title Ladder Match.
MATCH DETAILS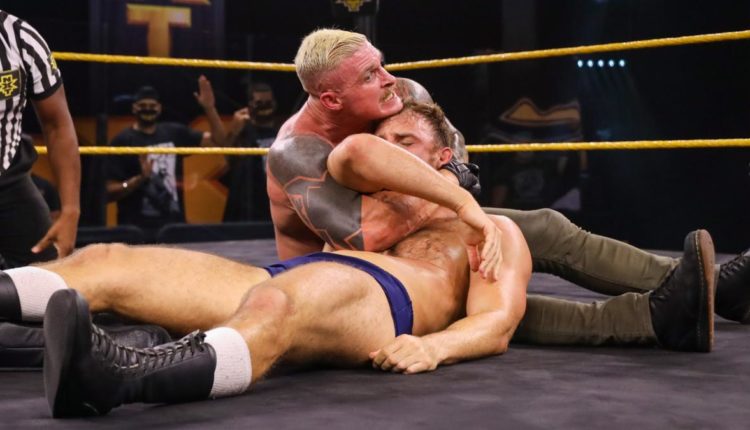 Dexter Lumis stood completely still in the corner as Timothy Thatcher and Finn Balor fought each other after the bell rang.
The Torture Artist soon got involved in the match as he threw both of his opponents out of the ring and flipped over the top rope to land on his feet. He made the right use of his size and power to keep Timothy Thatcher and Finn Balor at bay and cement his dominance.
Dexter Lumis then punished Thatcher and even grounded the inaugural WWE Universal Champion. The opponents somehow threw Lumis out of the ring, but The Torture Artist returned as Timothy Thatcher was attacking Finn Balor.

Lumis punched Balor, but Balor followed into a Pele Kick. Balor hit Lumis with a Sling Blade. Balor took his sweet time going for a Shotgun Dropkick on Lumis, which allowed Thatcher to trip up Balor.
Thatcher had Balor in a heel hook Thatcher broke up the submission by giving Thatcher a throat punch. Lumis planted Thatcher with a spinebuster. Thatcher escaped Lumis's Kata Gatame attempt. Thatcher dragon screwed Balor into the top rope.

The closing moments of the match saw Finn Balor trying to seal a victory by pinning Dexter Lumis. However, Thatcher interfered and quickly used his submission intending to win. By this time, Lumis recovered from the previous beatdown and held Thatcher in the 'Silence'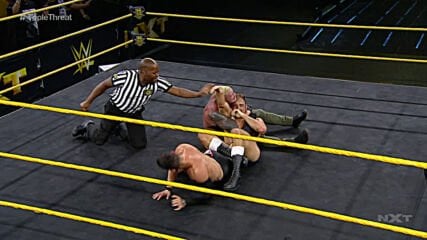 The latter ended up passing out while still holding Finn Balor in an ankle lock.
As a result, Dexter Lumis ended with a well-deserved victory and booked a spot for himself in the Ladder Match that will crown the new North American Champion at Takeover next month.
Also Read :WWE NXT Results July 29th, 2020