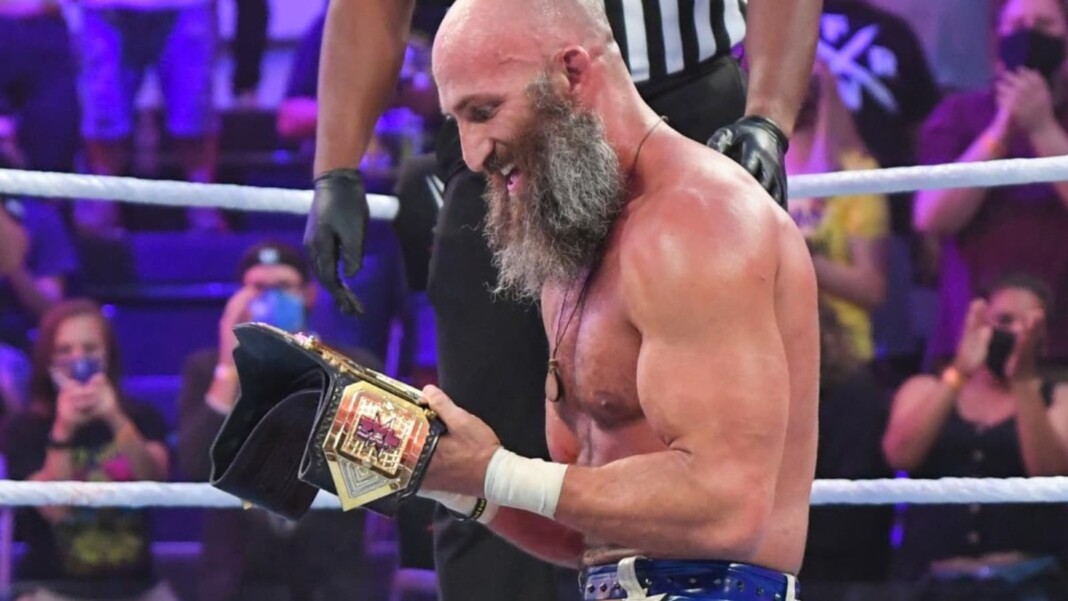 WWE NXT live results: The launch of WWE NXT 2.0 is officially in the books. After a successful launch, series of surprises and a lot of new faces, WWE looks to build upon the success of the first episode. The show kicks off with a recap of last week – where a rebranded NXT 2.0 was launched. NXT Champion Tommaso Ciampa walks down to the ring, with several stars in the ring.
Stay tuned for the live updates from NXT 2.0
WWE NXT live results: Tommaso Ciampa and Bron Breakker def. Pete Dunne and Ridge Holland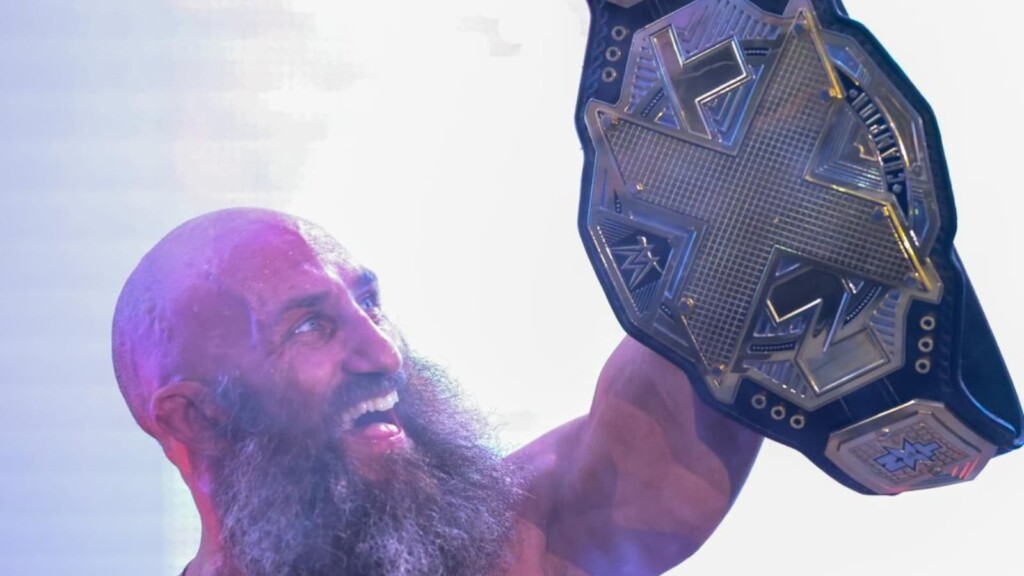 Ciampa starts off against Dunne and they bein with trading punches. Both the Superstars are easily countering the other's move. Lets go Ciampa chants pick up, as Breakker and Holland are tagged in. Holland with a series of rolling suplexes. Ciampa is tagged in and they double team on Holland.
Dunne bling tags in and hits Ciampa with a back-breaker. He puts Ciampa in a tough spot targeting his shoulder and fingers. The action continues outside the ring as Dunne is sent over the announcers table and Ciampa is pushed over too by Holland.
Back in the ring Breakker is tagged in and he has gone berserk. Both his opponents are quickly taken down by a series of shoulder tackle. He gets Dunne in a submission hold and Dunnes looks close to the breaking point. But Dunne grabs hold of Breakker's fingers and fights out.
Holland comes in and attacks. He goes for the cover but Ciampa breaks it up. Dunne and the NXT Champion exchange blows. Holland tosses Ciampa with a Suplex and Breakker does the same with Dunne. Breakker and Holland are the legal men. Dunne came in to attack with the whip, but Ciampa makes the save.
Holland goes out to get the whip back in but KYLE O'REILLY runs in and makes the save. In the ring Breakker drops Holland for the win.
Result: Ciampa and Breakker win
WWE NXT live results: Mandy Rose's segment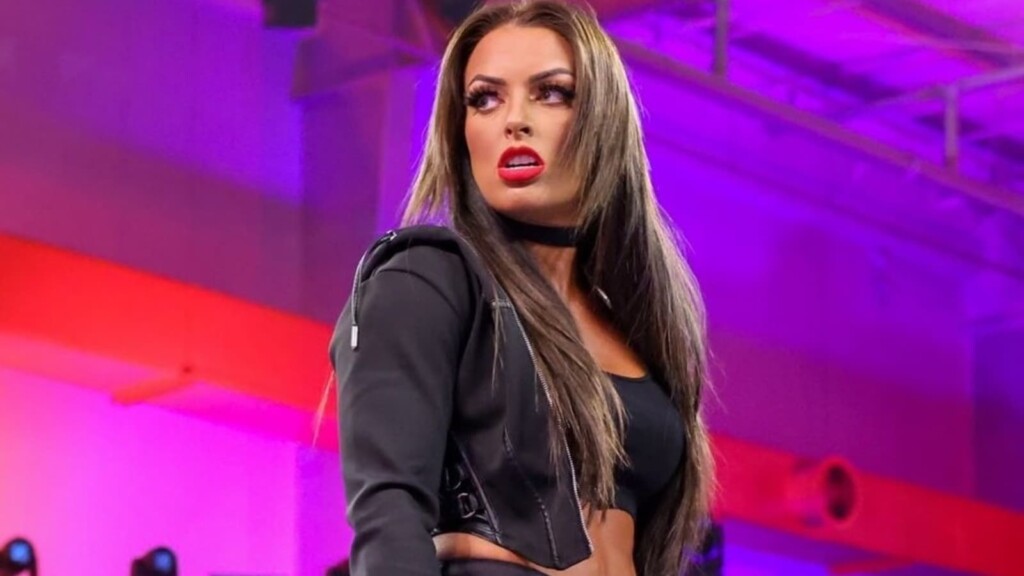 Rose mentioned that she came to NXT 2.0 to be their Golden Goddess. They desperately needed her. She is a woman they could never be with, but loved looking at. She calls out the crowd for not standing by her when her face was battered. She was ridiculed. Rose became an instant GIF.
But she, along with her stable mates do not five a damn. Behind their beauty, there is a beast, waiting to be unleashed. She is ready to take over the Women's division. Gigi calls that they were chaos, but Rose has brought in the purpose. Their stable is being called – "Toxic Attraction". They want the NXT Women's Tag Team Championship.
WWE NXT live results: Odyssey Jones def. Millman and Chiapetta
This is a 2-on-1 Handicap match. The 2 jobbers are trying really hard to fight, but Jones is just tossing them around the ring. Adrian Chase out during the match. Jones pins the two Superstars for the win. Chase comes in to attack with a steel chair, but Jones breaks it.
Result: Odyssey Jones wins
WWE NXT live results: Elektra Lopez def. Anna Scheer
Elektra came out accompanied with Legado del Fantasma. Lopez dominated as soon as the match began. She hit a suplex followed by a spinning powerbomb for the win.
Result: Elektra Lopez wins
WWE NXT live results: Cameron Grimes def. Joe Gacy
Prior to the match, Gacy cut a promo calling the ring a safe space where the conflicts are resolved. The bell rings and the match kicks off. The two Superstars traded punches. Grimes hits a series of flying forearms before Gacy hits a springboard. But Grimes hits a wonderful Cave In for the win.
Result: Cameron Grimes wins
WWE NXT live results: Dante Chen vs Trey Baxter
Dante Chen is WWE's first ever star from Singapore. They lock up and the crowd is chanting for Dante. Baxter takes him down and climbs the top rope, he jumps but Dante moves away. Chen hits an Inside Cradle for the win.
Result: Dante Chen wins
WWE NXT live results: Kay Lee Ray def. Amari Miller
Kay Lee Ray comes down to the ring. Miller is in next. Earlier, they had brawled backstage, leading up to this match. Miller hits a neck breaker and that is the only time where she looked ahead in the match. Ray was in control throughout this short match and hit the Gory Bomb for the win.
Results: Kay Lee Ray wins
WWE NXT live results: Cruiserweight Championship Roderick Strong def. Kushida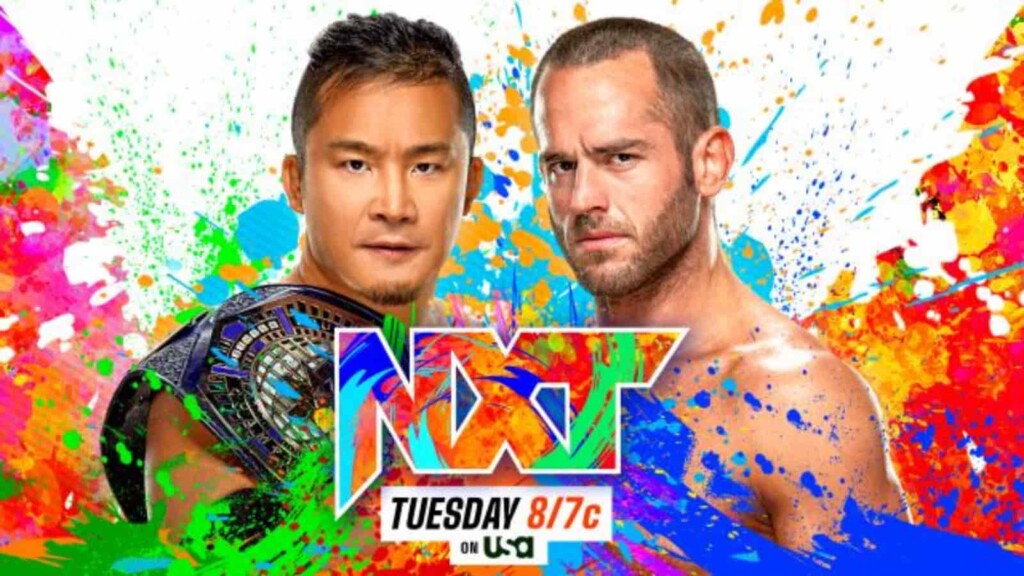 Kushida puts his Cruiserweight title on the line against Roderick Strong. Strong comes down to the ring with Diamond Mine. The Cruiserweight Champion comes in next. The announcer introduces the Champion and the Challenger. The bell rings and we are under way. Kushida chants pick up. Some really quick action to kick things off before Kushida is held in a submission lock but he breaks out of it.
The grappling continues, until Roderick Strong is held into a Hoverboard Lock and is sent outside the ring. Kushida targets Strong's arm and hits a Hoverboard Lock off the top rope! Malcolm Bivens distracts the referee while Kushida is attacked by the Diamond Mine. Strong goes for the cover after hitting an End of Heartache and 1..2..3 a new Champion has been crowned.
Result: Roderick Strong becomes the new Cruiserweight Champion
Grayson Waller comes out. He says he has realised that NXT 2.0 is a jungle. But he will survive in this jungle. He challenges Strong for the title. Bivens cuts in and discusses something with Strong – before accepting the challenge.
WWE NXT live results: Tommaso Ciampa celebrates NXT Championship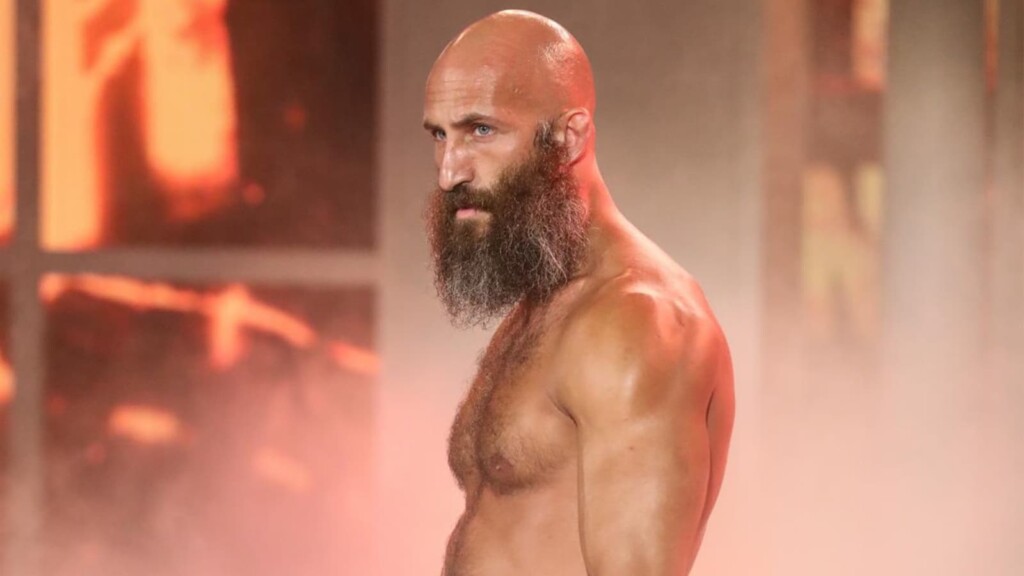 Tommaso Ciampa captured the NXT title last week. 908 days, and Ciampa says he has reclaimed the title that he never lost in the first place. It has been a long journey and he had waited every damn second for this moment. TOMMASO CIAMPA IS YOUR NXT CHAMPION! He says to the title that he missed it too. A 2.0 cheer picks up.
Ciampa says you should like the new talent on 2.0. He hypes up all the stars in the ring, in line for the NXT title. But he wants to mention that something that has not changed – the fans. NXT chant picks up. He mentions that with him holding the title, NXT becomes the A-Show.
Cameron Grimes comes out to the ring. He says that the Championship is the fuel that he needs to go to the moon. As soon as he reaches the ring. LA Knight comes out. Before he makes his case, Pete Dunne comes out with Ridge Holland. Dunne advises the new talent, make a name for yourselves. A massive brawl breaks out inside the ring. Dunne is taking on Ciampa.
Breakker and Ciampa challenge Dunne and Holland for a Tag Team match.
Also Read: Is Sonya Deville gearing up for her in-ring return?