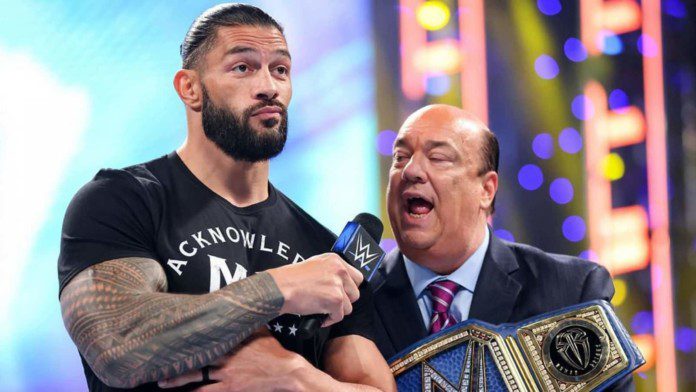 Paul Heyman is currently in the best phase of his on-screen. While he has always found some way or the other to appear on the professional wrestling shows, his current role as the Special Counsel to the Tribal Chief, has elevated him to a legendary level. Heyman is often considered to be one of the best talents on the mic, in the entire professional wrestling industry, and is also one of the most creative brains in the business.
The owner of Extreme Championship Wrestling (ECW) currently works as just an on-screen talent currently and performs on the Blue brand WWE. For over a year, Heyman has been regularly featuring by the side of Universal Champion Roman Reigns, and the duo have only gone from strength to strengths. The dominant duo was last seen on WWE's recently concluded PPV – Survivor Series 2021.
The Universal Champion picked up a massive win over WWE Champion Big E, in a night where both the main roster brands of WWE collided against one another for brand supremacy. While Raw emerged victorious during the event, with a 5-2 win over their Blue counterparts, Heyman feels that Smackdown is still head and shoulders above Raw.
Paul Heyman recently appeared for an interview on "Ariel Helwani Meets" for BT Sport, where the topic of Raw vs Smackdown was brought up. The Special Counsel to the Tribal Chief did not mince his words when he mentioned that "There is no rivalry there. Smackdown has beaten the living s**t out of Raw. Raw is clearly the B-show. There is no more competition. We won…because Roman Reigns is on Smackdown."
"I have no bitterness towards Raw. If Raw goes sour, it hurts Smackdown. If Raw goes sour, it hurts WWE. If Raw goes sour, it hurts the stock. If stock goes sour, it hurts me personally. So, I don't want Raw to do bad. I wish Raw would do even better and provide even stiffer competition to Smackdown, because then, a Superstar emerges on Raw that Roman Reigns can draw box office with," continued Paul Heyman.
Paul Heyman could play an important role in Lesnar vs Reigns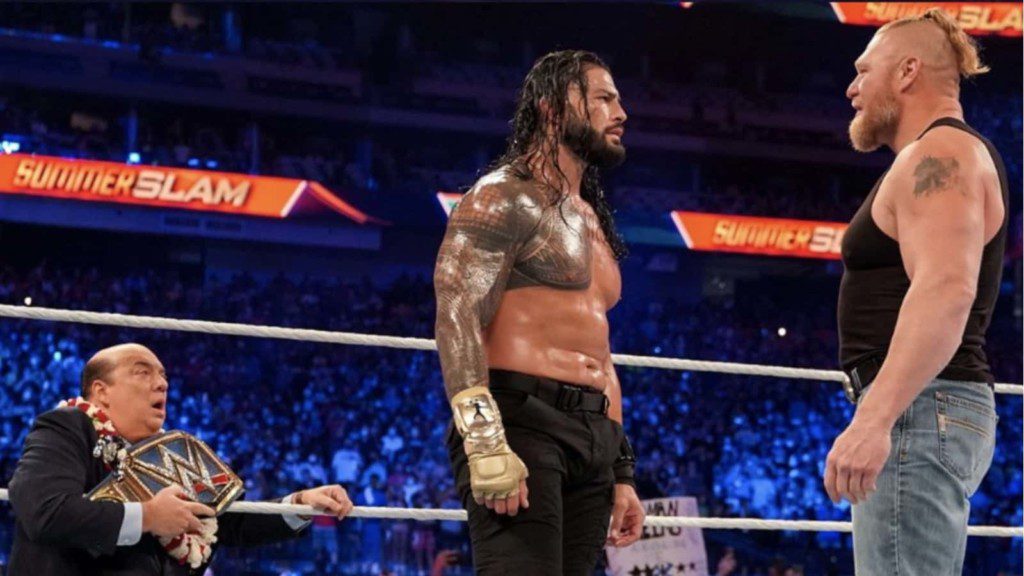 In the final moments of WWE Summerslam 2021, Brock Lesnar made his shocking return to WWE to challenge the Universal Champion Roman Reigns. Things got a lot more interesting with the involvement of Paul Heyman. The current Special Counsel to the Tribal Chief is also the former advocate to Brock Lesnar.
Throughout their short rivalry, there was no clarity about whom does Heyman's loyalty lie with. The two Superstars battled at the WWE Crown Jewel, but the battle is far from over. The Beast Incarnate and the Tribal Chief are likely to reignite their rivalry close to WWE Royal Rumble 2022.
Also Read: WWE Smackdown Spoilers, Preview and Predictions for November 26, 2021